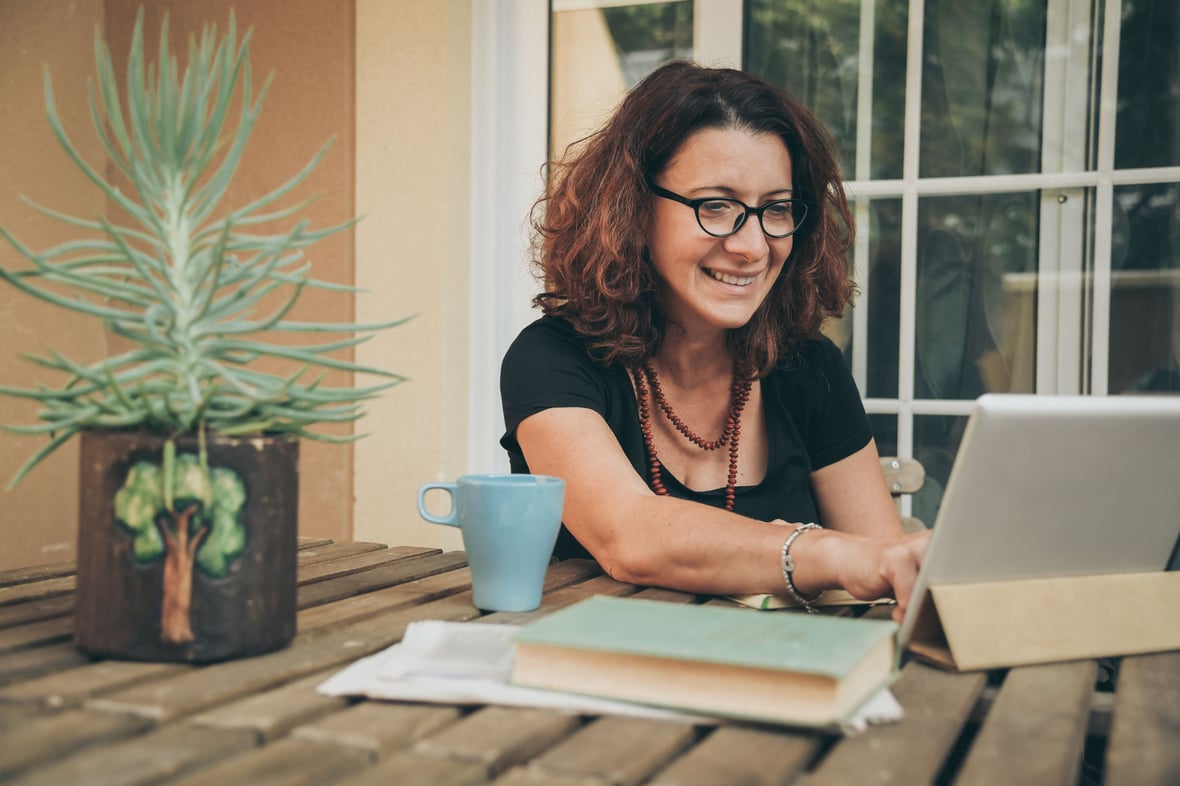 9 Salesforce Alternatives You Need to Know About for 2021
December 11, 2020
---
By Irina Nica
Guest author Irina Nica is a Senior Marketing Manager at HubSpot,
Customer relationship management (CRM) software empowers sales teams to manage customer interactions and data. Salesforce is one of the most prominent CRM software providers.
However, the most popular CRM isn't always the best CRM for you. Keep reading to learn:
Why businesses might want to switch from Salesforce
What are the nine best alternative CRM tools out there
A Look at Salesforce

Salesforce provides CRM software that empowers businesses to grow through sales. It also offers a set of related tools such as marketing automation, customer success software, and analytics. Plus, they recently acquired Slack, so the popular chat app will likely be in their offering in 2021 as well.
Salesforce CRM offers a robust set of features for sales teams, including:
Contact and lead management
Pipeline and opportunity management
Workflows and automation
Advanced sales reports
Although Salesforce is known primarily for its CRM and sales automation software, it also offers products that support email marketing automation, customer support, employee communication, and app building.


Reasons to Switch from Salesforce
Given the variety of tools and features, you might wonder why anyone would switch from Salesforce to another CRM.
When Salesforce first made a name for itself, it was a pioneer in cloud-based CRM. Its cloud-based software was much more effective and affordable than traditional on-premises systems. As Salesforce grew, several CRM alternatives appeared in the cloud-based CRM space, offering more affordable, easy-to-use software options.
Competitors combine cloud CRM with a unique blend of features, such as the ability to schedule marketing campaigns or workflows for project management. You may consider choosing a Salesforce alternative if:
You want a more cost-effective cloud CRM
You're looking for a better customer experience and straightforward implementation
You're looking for an easy-to-use CRM that your team will learn and adopt quickly
You want features that Salesforce doesn't offer
Finding the right CRM depends on which features you need and who is on your team. Ultimately, your solution needs to work for your business and, most importantly, your sales team.
What to Consider When Choosing a CRM

Your Company's Budget for a CRM
Most CRM providers offer several paid tiers, and they charge more for premium features such as sales automation and predictive analytics. Find a plan that gives you the best features at the best price for you.
When calculating a CRM's cost, you also need to consider your sales team's size. In general, CRM pricing is based on a per-user, per-month rate. Choose a CRM that fits your current needs and scales with your business. Consider the functionality you want in the future and how many sales representatives you plan to hire. You don't want to invest time setting up a CRM only to realize that you can't afford to upgrade as you grow.


The CRM's Integrations with Other Software
Your CRM is probably not the only software you'll use when running your business. Many businesses use software for email marketing, website tracking, project management, and reporting.
If you are using other software, your CRM must work with it. The good news is most CRMs offer out-of-the-box integrations—but make sure the products you use are compatible with these integrations. Ideally, your CRM offers native integration with your email service provider. Your sales team can save time by editing CRM records from their inbox, instead of only within the CRM.
In some cases, you might have to change your existing tech stack to work with a new CRM. If you need more custom solutions, check which CRMs have an open application programming interface (API). With API access, you can work with a development team to create custom integrations.


Which Data Capture and Reporting Points You Need
Your CRM can provide powerful insights to help you close more deals and increase revenue. However, your CRM's insights are only as good as the data it collects. Before you start comparing CRM software, decide which data points are the most valuable for you.
Sales performance metrics can help you coach sales representatives and improve the performance of your team. Most CRM software also tracks and reports your team's activity. Decide which internal metrics need to be shown on your sales dashboards. Maybe it's emails sent per day or total pipeline revenue per representative. Understand which types of reports create an impact on your business. Then you can find the CRM that gives you the best information.


The CRM's Pipeline/Deal Management
Your revenue lives in your pipeline. Therefore, you need a CRM that helps you track key data points and identify high-priority deals.
If you're tracking multiple pipelines, find a CRM that doesn't limit the number of pipelines you create. Find a CRM that gives you the option to create custom deal fields. No two customer journeys are alike. Your CRM should be flexible enough that you can tailor it to your sales process.
It's a plus if your CRM can automate routine, repetitive tasks, such as moving deals to different stages in the pipeline. Workflow automation provides more time for your team to focus on high-impact activities such as drafting proposals or sharing quotes.


The CRM's Marketing Capabilities
The line between sales and marketing can be fuzzy. Each business balances the two differently.
Do you want a CRM that has marketing automation or social media scheduling features? Or do you want to keep your sales enablement and marketing activity separate? It depends on your business and your team. Combining sales and marketing automation software comes with certain benefits, including streamlined data collection for each contact.
CRM software providers keep expanding their offerings to include marketing automation and customer service features. If you want your sales and marketing software to integrate, consider looking for providers that offer both software. If not, choose a standalone CRM product.


Ease of the CRM's Setup and Usability
Setting up a CRM takes time and expertise. Furthermore, training your sales team to use new CRM software requires patience and buy-in from your team.
Let's start with the set-up. If you want to switch from your current CRM to new software, look for one that migrates your existing data for you. This saves time and prevents data loss.
As for training your team, it's essential to find a CRM with a positive user experience. Read through customer reviews to find a CRM that's easy to use and has good onboarding and customer support. Alternatively, you can include your sales representatives in your selection process by having them participate in the demo or free trial period.


Best Alternatives to Salesforce
If you're considering switching from Salesforce, there are several cloud CRMs available. Here are the top nine Salesforce alternatives available today.


1. HubSpot Sales Hub


HubSpot offers an easy-to-use, powerful CRM platform that brings together all the tools and data you need to capture, nurture, and close more deals. It Includes sales engagement tools, quote functionality, reporting and analytics, and more—plus the ability to seamlessly integrate with more than 500 tools in HubSpot's App Marketplace.
HubSpot customers include SurveyMonkey, Subaru, G2, and Trello.


Key Features of HubSpot Sales Hub:
Sales automation
Live chat
Meeting scheduler
Email templates and tracking
Call tracking and recording
Sales management playbooks
Quotes
Reporting and analytics
Mobile app
One of the biggest differences between Salesforce and HubSpot is that HubSpot was built from the ground up, with all tools being natively integrated. Salesforce, on the other hand, has evolved through acquisition, which adds complexity to the platform.
Another key difference between the two is the total cost of ownership. Although the two might be similar in terms of features and capabilities, the overall cost of owning HubSpot (users, support, maintenance, and so forth) is significantly lower than Salesforce. For instance, if you're running a team of 50, then your total yearly cost of ownership would be around $75,000 for HubSpot versus $170,000 for Salesforce.
Best CRM for: All company sizes, from startup to enterprise. Especially great for companies looking for an all-in-one sales, marketing, and service platform.
Pricing: HubSpot offers a free version of its CRM, which includes contact management, website activity tracking, deals pipeline, and task/activity management. HubSpot also offers a free tier of its Sales Hub software, including features such as live chat, meeting scheduler and simple email automation. Paid tiers range from starting prices of $45 per month for the Starter CRM to $1,200 per month for Enterprise solutions. Customers using multiple HubSpot products can take advantage of bundled pricing, starting at $50 per month for Sales, Marketing, and Service Starter plans.


2. Zoho CRM


Zoho CRM is a highly recommended customer favorite. It offers sales and marketing software to help businesses grow their leads, engagement, and revenue. The Zoho CRM suite allows sales teams to easily manage internal processes and stay in tune with the customer journey.
Customers include Netflix, Bose, Suzuki, and Vevo.


Key Features of Zoho CRM:
Pipeline management and automation
Journey orchestration
Omnichannel communication
Detailed reporting
Predictive sales
Sales team performance management
Best CRM for: All-in-one sales and marketing (runner-up)
Pricing: Zoho offers four tiers of the CRM solution: Standard, Professional, Enterprise, and Ultimate. Pricing ranges from $18-$55 per user per month, when billed monthly. Customers who purchase annual service contracts receive discounted monthly rates. You can try Zoho CRM free for 14 days.


3. Freshworks (Formerly Freshsales)


Freshworks offers a CRM platform that boasts AI-powered features to help nurture and close more deals. The Freshworks CRM helps you bring in more leads and use AI to identify the deals most likely to close. You can also set up personalized messaging to nurture leads as they move along the Buyer's Journey.
Customers include Honda, Cisco, and Purdue University.


Key Features of Freshworks CRM:
Contact, lead, and deal management
Contact lifecycle stages
Custom fields
Multi-currency and multi-language support
Omnichannel messaging
Predictive contact scoring and deal insights
Best CRM for: AI-powered insights
Pricing: The Freshworks core CRM software has three tiers: Growth, Pro, and Enterprise. Pricing ranges from $29-$125 per user per month, billed annually. Freshworks also offers add-ons to customize your software. Add-ons range from $10-$100 per month. You can try any Freshworks plan free for 21 days when you sign up.


4. Pipedrive
Pipedrive is the top-rated CRM for ease of use, with over 4.5 stars on Capterra for usability. Pipedrive empowers sales teams to focus on the activities that drive revenue. Customers who use Pipedrive experience an average 28 percent increase in close-rate in the first year.
Customers include Amazon, Skyscanner, Vimeo, and RE/MAX.


Key Features of Pipedrive CRM:
Sales pipeline management
AI-powered sales assistant
Sales reporting
Security dashboard and management tips
Chat integration
Customizable web forms
Best CRM for: E-commerce
Pricing: Pipedrive CRM platform has four tiers: Essential, Advanced, Professional, and Enterprise. Plans range from $12.50-$49.90 per user per month, billed annually. If you are interested in Enterprise solutions, contact Pipedrive for a quote. You can try any Pipedrive plan free for 14 days.


5. Zendesk Sell


Zendesk initially provided customer service and help desk software for businesses. Since the market is crowded and there are many alternatives to consider, Zendesk has expanded its products and offers Zendesk Sell, a service-first CRM for sales teams. Customers can increase productivity by using Zendesk Sell to identify high-priority leads and manage all communications, including call and text, in one place.
Customers include Intermind and Staples.


Key Features of Zendesk Sell CRM:
Email tracking and notifications
Activity tracking
Email automation
Call notes and tracking
Scripts and notes
Zendesk app and integrations
Best CRM for: Sales and customer success management
Pricing: Zendesk Sell has four paid tiers: Team, Professional, Enterprise, and Elite. Prices range from $19-$249 per user per month. You can try Zendesk Sell CRM with a free trial.


6. Nextiva Sales


Nextiva Sales offers business phone services, a sales pipeline CRM, and a customer service pipeline CRM. With Nextiva, you can take advantage of multi-channel outreach in the same system. Nextiva also syncs with Google Workspace (formerly G Suite) and provides detailed analytics about each customer and lead.


Key Features of Nextiva Sales CRM:
Multi-channel outreach
Deal management
Database management
Team collaboration tools
Consolidated customer history view
Best CRM for: Combining sales CRM and phone service
Pricing: Nextiva Sales Pipeline CRM has three price tiers: Basic, Pro, and Enterprise. Prices range from $10-$45 per user per month. Nextiva does not offer a free trial of the Sales Pipeline CRM. You can preview the software with a demo or opt for month-to-month pricing.


7. Microsoft Dynamics 365 Sales


Microsoft Dynamics 365 Sales is powered by real-time customer data. Sales teams can use predictive insights to build strong relationships and close more deals. Microsoft Dynamics 365 Sales CRM comes as a standalone product, or it can be customized and bundled with other features and functionality to meet your business's needs.
Customers include HP, Pandora, Tesla, and UNICEF.


Key Features of Microsoft Dynamics 365 Sales CRM:
AI-powered digital selling
Syncs data with LinkedIn Sales Navigator
Sales metrics for coaching
Deal insights and pipeline analysis
Customer, deal, and pipeline management
Competitor tracking
Best CRM for: Large teams and Microsoft 365 or Outlook users
Pricing: Microsoft Dynamics 365 Sales has four price tiers: Professional, Enterprise, Premium, and Relationship. Prices range from $65-$162 per user per month. The Relationship tier requires a minimum of 10 users.


8. Insightly


Insightly offers a CRM with project management tools that prevent your team from wasting time on routine, repetitive tasks. With workflow automation, you can spend more time interacting with your contacts and closing deals.
Customers include Bloomberg, AT&T, and Bosch.


Key Features of Insightly CRM:
Lead routing
Workflow automation
Email automation
Relationship linking
Custom app building
Custom sales reports
Best CRM for: Small businesses
Pricing: Insightly offers three plans for its CRM: Plus, Professional, and Enterprise. Prices range from $29-$99 per user per month. You can try any of Insightly's plans with a free trial period.


9. Sugar Sell (Sugar CRM)


Sugar Sell CRM is built to increase the performance of your sales representatives. Sugar Sell combines data from multiple sources, so your team doesn't have to spend time searching for information. With the Sugar Sell CRM, you can map out your customer journey and keep up with your leads along the way.
Customers include Star2Star Communications, Backcountry, and ACTenviro.


Key Features of Sugar Sell CRM:
Drag-and-drop workflow automation
Lead routing
Renewal console
Gmail integration
Contact, customer, and deal management
Real-time sales intelligence
Best CRM for: Large-scale businesses
Pricing: You can try Sugar Sell free for seven days. After that, Sugar Sell prices start at $80 per user per month, with a 10 user minimum.


Final Thoughts: 9 Best Alternatives to Salesforce
Most CRM software does more than just customer relationship management. Finding the right solution for your team involves figuring out which CRM tools drive the most impact for your team.
Your CRM should make life easier for your sales team. Once you've found the right software, it's crucial to set up your CRM properly so it can automatically collect and share the correct data with you. Your CRM can be a powerful tool for growing your business, but it takes time and effort to set up a new CRM. You need to find the software you can stick with for a long time.
With this in mind, choose a solution that meets your current needs and grows with your business.

About the author
Irina Nica is a Senior Marketing Manager for HubSpot. Besides being a marketer she is also an international keynote speaker based in Dublin, Ireland. She's currently working at HubSpot, on a program called "Surround Sound", where she is focused on building awareness for the company's freemium products. Irina was also one of the Head Judges for the 2020 Global Search Awards and has been on the judging panel for the 2020 European Search Awards. Read more articles by Irina Nica.
Subscribe to get our new blogs delivered right to your inbox
Other insights you might like