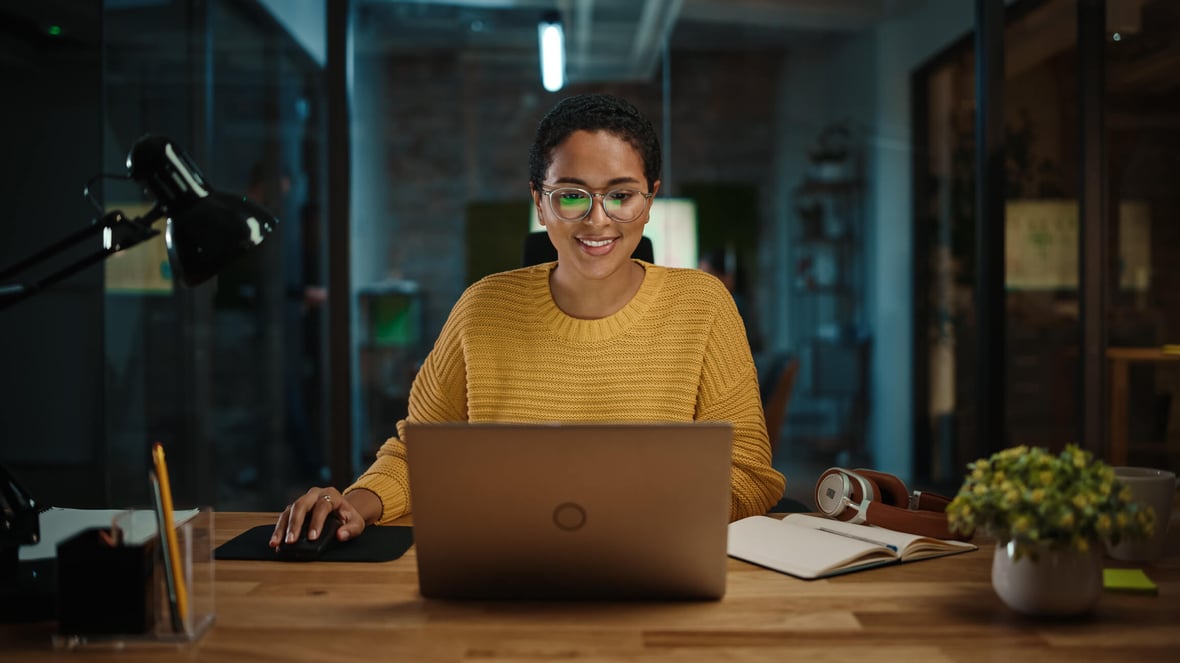 By Sofia Pompeo
Inbound marketing is a great methodology that can empower your business to succeed. If your company has adopted this framework, you'll want to find the right inbound marketing software to support your inbound marketing efforts.
Creating tailored experiences for your prospects and giving them beneficial content is obviously important. To help you with that, you'll want to use software that makes it easy to do so. For example, writing blog articles, landing pages, social media, email, guides, and so forth are all strategies you can use—but you might be thinking, "How can I utilize these strategies effectively and collect appropriate data?"
That's where inbound marketing software comes into play.
How to Choose the Inbound Marketing Software That's Right for You
Here are some ideas on how to go about choosing the right inbound marketing software and some platforms that you could consider. Remember, always do what is best for your company.
1. Know Your Needs
You need to be familiar with your processes, needs, and strategy so you can choose software that can adjust to how you work and complement your company. List out certain criteria that you need to have so that when you go through options, you'll know which software you can keep or knock off of your list. If you need or are dying to have certain features, then that's also something to look out for.
2. Research
Do your research thoroughly and don't just make a decision by pulling an option out of a hat—not literally, but you know what I mean. Once you have your needs finalized, begin your research on the software platforms that are out there. Pick 3-5 platforms that interest you and list the pros and cons of each. Narrow it down as far as you can, discuss with your team, and come to a consensus.
3. Take Your Time
Yes, it's understandable that if you are ready to implement inbound marketing then you want to get going as soon as you can to move forward, but try to take your time when picking inbound marketing software. There's no need to rush! You want to set yourself up for success. Weigh your options and make the best decision for your business. Certain software has a free trial that you can also try out before you start paying for it.
4. Make a Decision
Once you have chosen which inbound marketing software you are going to use, you should dive deep into the software to fully understand it. Take courses and training to get familiar with it and have your teams and departments do the same. This is key if you want your new inbound strategies to pay off.
Inbound Marketing Software Platforms
There are several inbound marketing software platforms out there that you can find with just a quick Google search, but in this case, here are a few of the most popular ones with some details about each. These are generally common platforms, and thousands of businesses use them. You will find this useful if you are narrowing your list down.
HubSpot
SmartBug is clearly a huge fan of HubSpot (seeing as we are their No. 1 Partner!). It's great for small to very large businesses. It has awesome marketing automation, workflow options, lead management, customer relationship management (CRM) integrations, and so on. If your company is looking to better manage your marketing strategies, sales, service, and operations efforts, then HubSpot is right for you.
HubSpot is open API and cloud-based, and it was built in-house on only one code base so it will most likely be easier for your team to use. They also offer different tiers which are set at different costs, so you'll be able to choose the option that makes the most sense for your company.
Marketo
Marketo is another well-known software option, but it definitely differs from HubSpot. Marketo typically serves the enterprise client with robust automation, and can be a good solution for large organizations with multiple lines of business rolling into a single organization with its different structure. Similar to HubSpot, with Marketo you can set up and manage email campaigns, import data, develop social media campaigns, and so forth.
Sometimes companies that are more geared toward account-based marketing find this software more appealing. It's best for large- to medium-sized companies. Marketo offers four different pricing plans to choose from.
Jumplead
Jumplead is an inbound marketing software that's great for small- to medium-sized companies. It's a cloud-based option that can help you generate and nurture leads. It also has a WordPress integration, if that's something you are interested in. Its pricing options are cheaper compared to other software (e.g., their enterprise options are only $299 per month). If you have a small enterprise, then Jumplead might interest you.
What Are Your Next Steps?
The platforms listed above with a brief synopsis were just a few options to consider. There are a ton more options out there, which can be overwhelming. So as I stated earlier, you need to figure out what you're in need of the most and what your team's priority is.
No matter what, if you are doing inbound marketing, the need for inbound marketing software is key—especially if you are looking to increase your brand awareness and website traffic while gaining credibility in your industry.
Which inbound marketing software are you going to choose for your business?

About the author
Sofia Pompeo is an Account Manager for SmartBug. She has had previous experience providing marketing solutions for clients in different industries, developing and executing social media content, and implementing inbound marketing campaigns. She really enjoys utilizing every aspect of HubSpot. Read more articles by Sofia Pompeo.
Subscribe to get our new blogs delivered right to your inbox
Other insights you might like