Choosing a customer relationship management (CRM) system is just like a fairytale, or at least that is how I am going to tell it. Also fairly warning now, there are Disney gifs ahead.
This story has been told a once upon a time—or a thousand times online—but whether you want to kiss a frog and hope for an intuitive CRM, or you are looking to sift through every eligible maiden in the kingdom to see if the automation fits, it comes down to your business, your needs, and your expectations.


How, Who, and What Is a CRM?
To begin our quest, we must valiantly distinguish what it means to be a CRM (just in case you don't know). CRM systems manage and maintain your business interactions with customers. They come in all shapes and sizes, and do all sorts of different magic. They can be regal platforms, all promising horseback rides into the sunset or the perfect customer experience.
But take warning: You don't know what you don't know, and like Snow White, you could end up biting into an apple that doesn't have the resell value of an iMac.
Incomplete solutions are not your "happily ever after" when it comes to CRMs. They will require you to hodge podge a tech stack of other solutions that don't communicate with ease and leave your IT, marketing, and sales teams in an ogre-filled swamp of despair (and not the funny Shrek kind).
So, let's look at the two complete solution CRM platforms that I would trust with my treasured data.
HubSpot's CRM Platform vs. Active Campaign: Who Is the Fairest of Them All?
Both HubSpot and ActiveCampaign are CRM mermaids. They are beautiful and full of valor, though not quite as mythical. Their powers lie in their ability to unify your sales and customer experience via one central hub of greatness. To make a full evaluation of these solutions, read this article that covers all of their features, including marketing automation, chat functions, and more fancy fishtails.
But right now, we are sticking to the gold-crown topic of CRMs.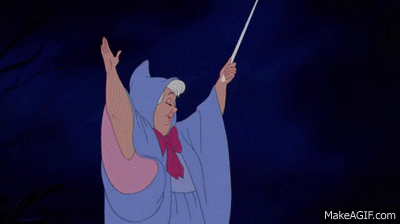 HubSpot: Bibbidi-Bobbidi-Boo
Seriously though, it's like a fairy godmother just poofed into your sales office. HubSpot is easy to use, and your team can quickly get started. This platform was built from the ground up, and it functions as a single system with different "Hubs" that all connect to one database. This CRM offers wondrous control over contacts and their custom properties (which translate into segmentation tools for marketing and reporting purposes).
View the contact's every touchpoint, from marketing emails, to one-to-one emails, to sales calls, to website activity—all of which can help your team understand your customers and where they are on their journeys. HubSpot was just ranked the number one CRM platform, but the team knows that there is always room to defeat another dragon. Innovation is never lacking on their end.
Budget is a real factor though, so don't pull the sword out of the stone without checking out HubSpot's pricing page.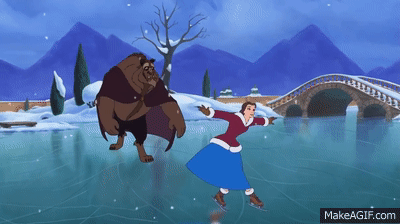 ActiveCampaign: The Beauties and the Beasts
Just kidding—there is definitely more beauty than beast to this CRM. ActiveCampaign focuses on customer experience automation, specifically around email marketing. Their CRM platform compliments their email marketing focus by concentrating contact data on deals, which has given it the nickname of the "deals CRM."
You can also segment contacts based on collected data, such as campaign interactions, social data, or website activity—these are the beauties. This CRM leads to sales and marketing automation, which can be customized and modified to your team's preferences.
This deal segmentation is the biggest pro, but it can also be the biggest con when it comes to reporting. ActiveCampaign is limited in comparison to what I am used to seeing in Salesforce, Microsoft Dynamics, and even HubSpot.
However, pricing is not bad. Check out their pricing page and take it into consideration.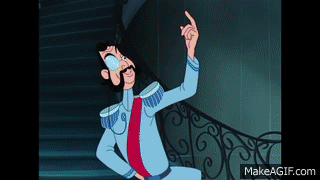 Does the Glass Slipper Fit?
This is not the fourteenth century. In fact, times are changing so fast that adaptability is something your team will indefinitely need, and is something that both of these platforms offer. Like any hero on their journey, these platforms have their strengths and their weaknesses. You just need to determine how to use them to your unique advantage. After all, that is truly what makes a "happily ever after."
At SmartBug®, we happen to specialize in granting your marketing wishes, much like a genie in a lamp. We can show you a whole new CRM world.
Though you may not get as many fairytale-riddled sentences from our sales team, know that I am here with plenty more where this came from. Until next time, keep moving (your sales and marketing efforts) forward.