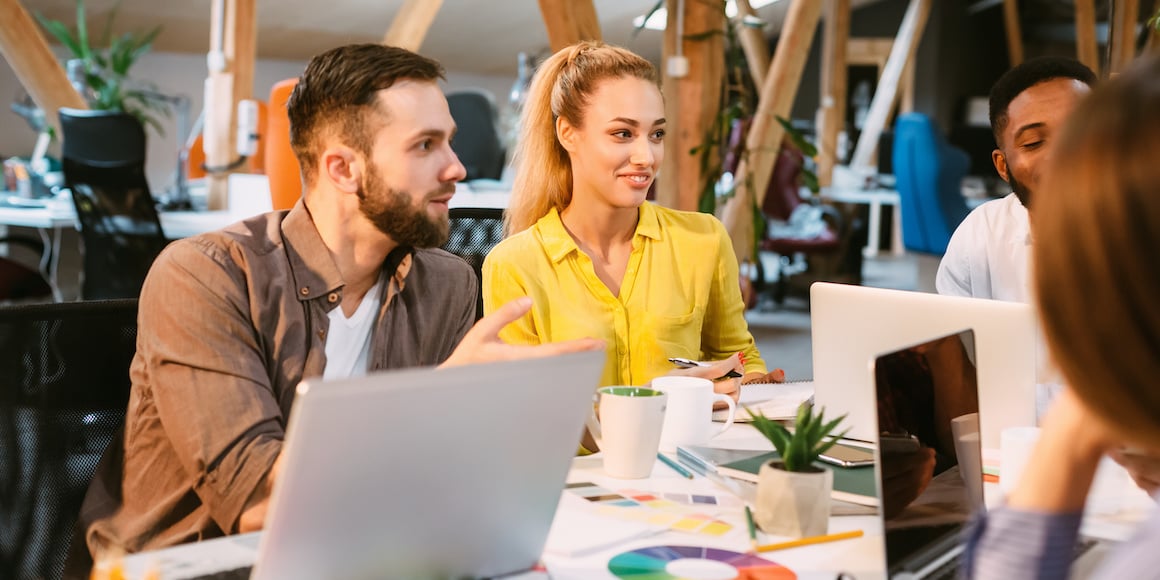 Inbound marketing is rooted in prioritizing long-lasting relationships with your customers rather than focusing on the sale itself. To achieve business success, you must look to top-performing inbound marketing strategies.
Let's first cover the basics of inbound marketing. There are three stages that your potential customer will navigate:
Attract is the stage where you draw the attention of the right people to your site. Your content, social media presence, and website connect with the person to build authority and position yourself as an industry leader.
Engage is the stage where you use inbound marketing strategies to nurture your relationship with interested people. The goal here is to collect their data and build their confidence to make a decision (aka buy from you)!
Delight is the ever-evolving stage where you continuously support customers who have purchased from you. The end goal is that they remain loyal, long-term fans of your solution and brand, and they promote it to other new, potential customers.
Now, let's talk about strategy. Here are some of the top-performing inbound marketing strategies relating to the stages a potential customer will experience.


Inbound Marketing Strategies: Attract
It's no secret that content matters when it comes to the credibility of your website. An average of 41 percent of B2B buyers always read at least five pieces of content before contacting a salesperson from the organization. This includes blog posts, infographics, and other content.
Offering free, accessible content is a game-changer to build authority. Here are two examples of content that you will want to consistently prioritize:
Blogging
What are your customer's pain points and the challenges they face in their business? How does your product or service solve those issues? What can you write about that will position you as the trusted leader? These are some questions you should ask yourself when it comes to creating blog content that potential customers will want to read.
Along with consistent blogging, you should craft a stellar SEO strategy. Creating a comprehensive keyword strategy is how your ideal customer will find you online. A blogging calendar paired with an SEO keyword strategy is one of the foundational inbound marketing strategies you need for your business to find the right people at the right time.
Pro Tip: Don't make your blog content sales-focused. It should be filled with awareness and consideration pieces for educational purposes.
Social Media
Social media is the go-to answer to connect with your target market quickly and effectively. Consumers are likely to buy from a brand after reading reviews on social media. Rather than being on all social media platforms, stick to the top 2-3 performing within your industry or niche.
For B2B, LinkedIn and Facebook are the big players to connect with professionals. B2B marketers report that 80 percent of their social media leads come from LinkedIn, and 40 percent say LinkedIn is the most effective channel for driving leads. Inbound marketing strategies such as social media allow you to be seen by millions of users to connect with ideal customers.
Pro Tip: Don't just promote your content on social media. Break up your content to have a mix of promotion, thought leadership articles, and miscellaneous, engaging content. Aim for the following:
30 percent promoting your content such as blog articles, e-books, or webinars
40 percent sharing relevant articles within your industry or from thought leaders
30 percent engaging content such as polls, employee recognition pieces, or relatable content from outside your industry


Inbound Marketing Strategies: Engage
Now that your ideal customer has found your website, how do they become a marketing qualified lead (MQL), sales qualified lead (SQL), and eventually a customer? Having inbound marketing strategies to engage with interested prospects is essential to closing the deal.
Premium Content
Think of any piece of content that is gated, meaning an individual has to enter their information to be able to view it. Guides, e-books, white papers, and customizable templates are all examples of premium content.
Premium content segments individuals who are potentially vetting you out with the competition or who already have an interest and are preparing to take that next step to buy from you.
Your premium content will include a conversion path and collect contact data. This means you have a list of interested prospects who you know are ready to build a relationship with your brand. Congrats! Now, we have to make sure they don't forget about you, which is where lead nurturing comes in.
Lead Nurturing
The best way to stay top of mind after someone downloads your content is to follow up with lead nurturing. This is where you keep contacts engaged by sharing relevant video content and blog posts that relate to their industry. Having lead nurturing on your inbound marketing strategies checklist shows an automated follow-up process, saving you time and money.
Here's how marketing automation can boost qualified leads. Let's say you have 1,000 contacts from your premium content. Sharing automated emails as follow-ups to keep contacts engaged can get SQLs to sales. The best part is that you didn't have to lift a finger to make it happen! Automate your lead nurturing to make sales while you sleep. That's an inbound marketing strategy every business needs.

Inbound Marketing Strategies: Delight
If you think inbound marketing strategies don't continue after the deal is closed-won, you're sadly mistaken. The goal is to keep customers satisfied so they become natural advocates of your brand and solution.
Chatbots
It's true that chatbots can be helpful to engage with potential customers. Thirty-seven percent of businesses use a chatbot for customer support because it can be a supportive tool to help existing customers. Rather than waiting for your email response or a callback after hours, customers can get the answer they need from a chatbot. Chatbots are helpful for your toolkit of inbound marketing strategies to win your customer's business every month.on
---
---
Customer Satisfaction Surveys
Many consumers agree that they won't do business with that company again just after one poor customer experience—you better believe that surveying current customers is vital for ongoing business success. There should always be ways for your support team to improve and keep long-lasting relationships with your customers
The goal is to make sure you send surveys at the right time. Don't forget to make questions short and sweet. No one wants to spend unnecessary time filling out a long survey. If possible, offer incentives if the survey is particularly long. If you're looking for examples of questions to ask in a customer satisfaction survey, always A/B test certain questions for performance purposes.
Growing and sustaining your business can be simpler when you're using the right inbound marketing strategies. It's important to be open to trial and error processes, A/B testing, and making changes based on ever-evolving customer needs.

About the author
Kiara Carniewski is a Marketing Strategist with over 6 years of experience in marketing communications from inbound marketing to event planning. She is passionate about people and creating content to build a community for her clients and passion projects. When she isn't staring at a computer all day, she's reading, planning her next trip, or smothering her golden retrievers (Bonnie and Shay) with love. Read more articles by Kiara Carniewski.
Subscribe to get our new blogs delivered right to your inbox
Other insights you might like