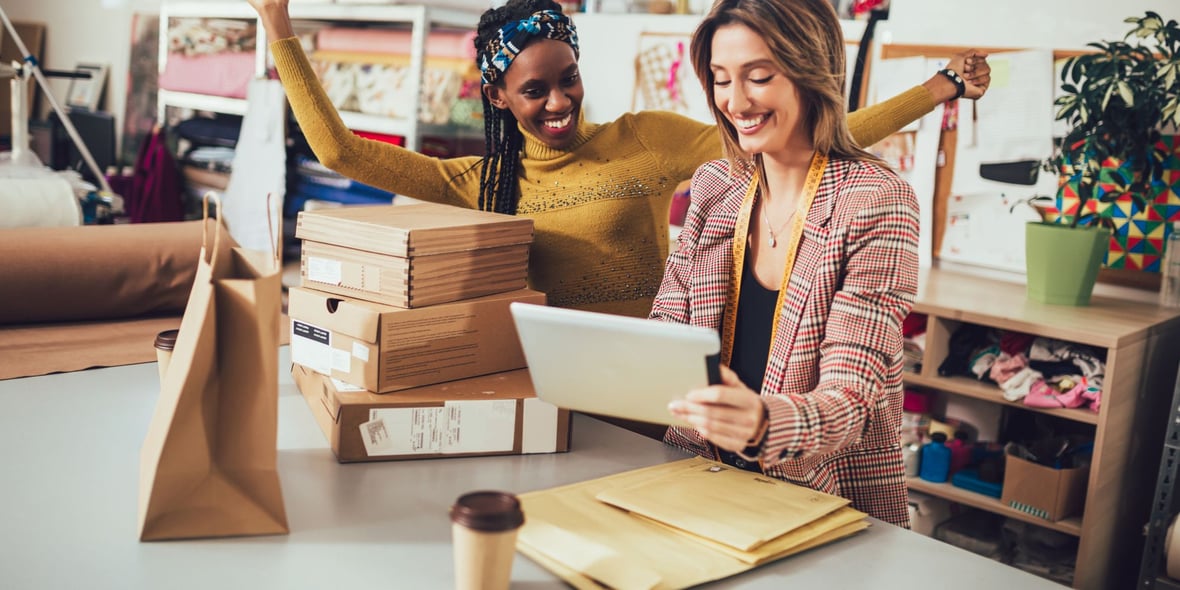 By Alen Čapelja
As an e-commerce marketer, you're striving to hit the mark every day of the year. But we all know that Black Friday and Cyber Monday (BFCM) tend to be game changers—for better or worse. BFCM is the busiest e-commerce sales season of the year, and everyone is vying for their share of the market.
Many factors are beyond our control during this time, but one fundamental aspect you can manage is your email deliverability. Because you'll be competing with every other brand out there, you must be ready to reach your customer base during BCFM without any deliverability hiccups which is why we created this article that shows you the best email deliverability best practices. Although there's no instant fix for deliverability issues, knowing your weak points and taking every possible measure to minimize failures is essential to maximizing profits.
Start with Your DSD
Before diving into email campaigns, you need to set up a dedicated sending domain (DSD), warm it up, perform list hygiene, and assess customer engagement.
For Klaviyo users, the process is streamlined. DSD setup functionality is already built in, with a focus on helping you create the necessary records for your server. The key steps look like this:
Set up DSD: With just a few clicks and the required information, you can create and insert records into your name server.
Plan segmentation: Divide your audience into at least three engaged segments. Once those segments are identified, start strategizing the warming process for your sender reputation.
Execute: Once you've developed a strong strategy based on your past experience—plus some

expert advice from Klaviyo

—it's time to start sending your emails.
Act: All e-commerce marketers know the job isn't done after you hit "send." Adapt your approach based on the campaign results you observe.


Email Deliverability Best Practices: What You Need to Know
As you're working on setting up your DSD and warming up your domain, here are the email deliverability best practices you need to keep in mind:
Prerequisites:
Carefully plan your segments and campaigns in advance.
Ideally, have an account with at least three months of email customer data history. However, there are ways to work on deliverability without this history.
Be aware that mailbox providers take up to 30 days—sometimes more—to determine sender reputation.
Benefits:
Achieve high inbox delivery rates.
Maintain a clean customer list.
Track and update an engaged customer group.
Improve your account's sending domain score.
Also, you should do this DSD prep work at least one month before BFCM! If you're late to the game, it's not worth rushing through the process. Instead, focus all your efforts on your strategy for the current BFCM season. The good news is that you're in great shape to get your DSD set up super early for next year!
Steps to Follow When Using a Dedicated Sending Domain
Before sending emails from a new dedicated infrastructure (with your regular strategy), you must warm up the sending domain. This applies to new or "cold" root domains (registered in the last 30 days) and domains that haven't been used for email in the last 30 days. Warming up process starts with these steps:
Segmentation
Create segments based on engagement levels: very engaged (30 days), less engaged (30-90 days), and re-engage (90-180 days). Tailor your email campaigns accordingly with higher frequency for highly engaged segments.
Strategy, Content Creation, and Delivery
Don't let your content be an afterthought! To maximize your BFCM success, be mindful of creating content that will captivate your audience and provide value. This content shouldn't be one-size-fits-all; tailor it to the engagement segments you've established. Also, send your campaigns at different frequencies for each segment. The very engaged segment should receive each (daily) email, less-engaged recipients should receive emails three times a week, and the audience targeted for re-engagement should hear from you once a week.
Regular Monitoring
Keep an eye out for anomalies or unexpected behavior in your email campaigns because these can affect open and click rates. Adjust your segmentation based on engagement rates.
Using the Data to Your Advantage
Collect data from highly engaged customers to create interest, behavior, and engagement segments for your BFCM campaigns. Send teaser emails to loyal customers to build interest in your upcoming BFCM offerings.
Bringing It All Together
In the fast-paced and ever-evolving world of e-commerce, you must be willing to go the extra mile to gain a competitive advantage. Deliverability, though often overlooked, is one of the most critical elements. It forms the foundation of your entire email marketing strategy and significantly impacts its success, make sure that email deliverability best practices are always tied into your broader strategy.
To minimize the negative impact from mailbox providers, follow the above email deliverability best practices, refrain from email blasting and gradually accelerate your email sends in the lead-up to the busiest e-commerce season. Ideally, start with these email deliverability best practices at least one month before BFCM to establish a robust starting point for your most successful BFCM yet.



About the author
Alen Čapelja is SmartBug's E-commerce Service Design Manager. He specializes in next-level problem solving and pushing the limits within the creative and client services departments. Alen employs a user-first approach that he's refined after more than a decade of e-commerce work. Being part of executing more than a million emails in various ESPs has given Alen a broad understanding of e-commerce marketing and technology capabilities. Read more articles by Alen Čapelja.
Subscribe to get our new blogs delivered right to your inbox
Other insights you might like