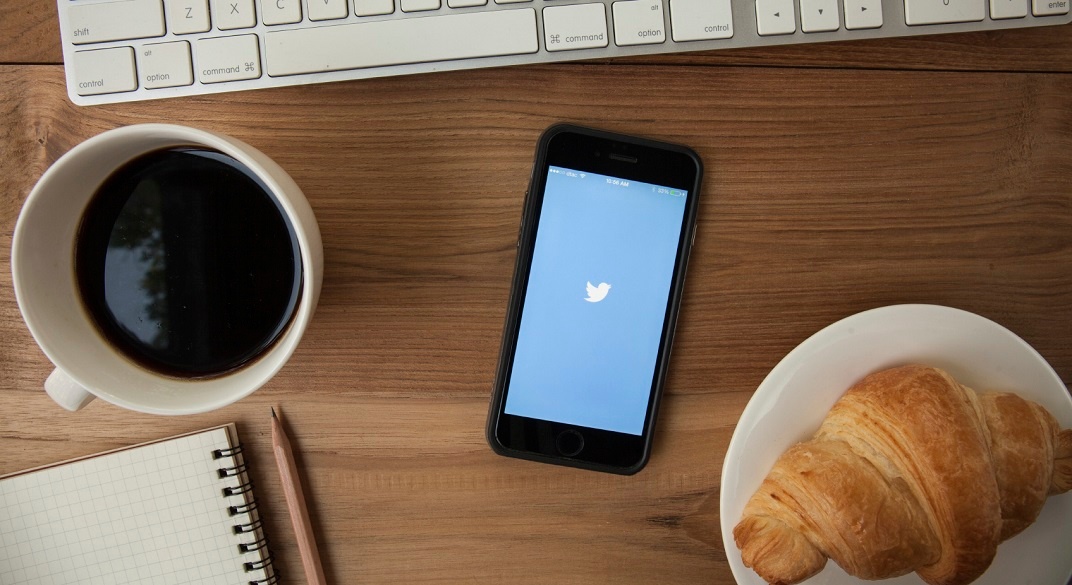 Social Media Strategy: Best Twitter Management Tools to Tweet Smarter
May 17, 2016
---
By Hansen Hunt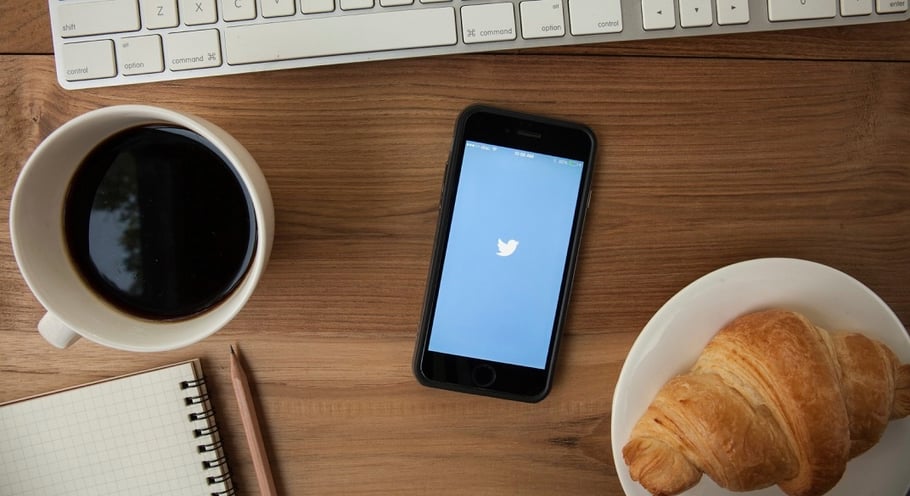 As the old adage says, "Tweet smarter, not harder." Okay, maybe I reworked it a little. Either way, marketers everywhere know that, if not approached appropriately, social media can be a major time suck. But it doesn't have to be. In fact, there are many ways to streamline your social media strategy and gain efficiencies with Twitter.
Twitter is important for a few reasons. The Twitter for Business team reports:
57 percent of users discovered a small business on Twitter
73 percent of people report feeling better about a brand after following them on Twitter
Almost two thirds of people have purchased something from a small business because of Twitter
90 percent of Twitter users have actively engaged in a conversation with SMBs
In addition, a single tweet has a significantly shorter lifespan than a single post on Facebook or LinkedIn. While recent changes to Twitter aim to make it easier for users to discover content, some sources report a tweet can live as little as five minutes. Even those who make longer estimates say the Tweet you've spent your time crafting will only last a few hours.
That said, there is certainly value, both in terms of generating visitors and converting those visitors into leads, on Twitter. Which brings us back to "Tweet smarter, not harder." Here's how to get started:
Stop Using Twitter.
Sounds extreme? Let me clarify: If you want to get the very most out of Twitter, it can't be the main tool you use. It's great for getting connected at a conference, live tweeting an event, and potentially having convesations, but for monitoring, analyzing, and even sending Tweets, it's not the best tool. At the core of "tweeting smarter," you should be able to:
Curate content to share on Twitter
Schedule Tweets for the future
Analyze Tweets you've sent in the past
Easily monitor hashtags, mentions, and keywords
Out of hundred's of possible tools you can use, all you need is to choose one for each task. Often, the best twitter management tools can be your one-stop-shop but may require a monthly subscription to access all the features. Here, I break down what you can do for free to get the job done and still be just as effective on Twitter as your competition.
My suggestion is to play around with each tool, bookmark them in folders by function (eg. content curation, hashtag monitoring, etc), and find the right coktail of tools that fit your style.
Tweet Smarter With The Best Twitter Tools
Monitor & curate content daily (80/20 rule)
First, being a rockstar on Twitter will require you to share great content that is relevant to your followers and not just self-promotional. As HubSpot points out, you should "use the 80/20 rule. 80% of the content you post to social media should be helpful and valuable to your audience, and 20% can be self-promotional."
For that, you need some non-Twitter tools to curate content. In order to prevent content overload and risk spending hours per day reading blogs, use tools to find quality content for you. Let's start off by breaking down how to do that for free with minimal time investment.
BuzzSumo: While the pro version offers a ton of valuable tools, you can access previews (with a strict daily limit) of two tools for free that are still very powerful.

First, use the Content Research "Most Shared" tool. Search for your high level topic or keyword and adjust the filter to focus on the content type and date published. By viewing the past year's worth of most popular content, you can find inspiration for new content to produce that will work well on social. Sort by twitter shares to see what content does best on that network. Then sort by the past 24 hours and week to find recent content. You will see a preview list of 10 pieces of content. Open each one that is relevant and add to a list of content to share.
Second, the Twitter Influencers tool will help you find who are the top Twitter users related to your search term/topic. Again, you will only see a preview list of 10 people. Change how the list is sorted to identify more users with the free version of the tool.

Quuu: A newer tool that offers hand curated posts related to your topic. For free, you get up to two per day. This is easy to turn on and get content curation started quickly every day. To automate it more, you need to integrate it with Buffer, which we will discuss more about later.
Feed.ly: Easily the top RSS reader tool available for free. Add all the RSS feeds of industry publishers and relevant sources, then identify which are the hottest articles being shared in the past week. That should give you a giant list of content to share every week if you've added enough relevant RSS feeds and sort them by topics. Every week, I mark "all as read" so I know I'm looking at fresh content when I find new content to share every Monday morning. If you can't find the RSS feed URL of a publisher, add their domain in the Instant RSS Search tool and you can view all RSS feeds from that site.
Mention: While not free, you can sign up for a free trial and get a glimpse into the world of advanced brand and mention monitoring. If you are looking to keep your thumb on the pulse of a topic, industry, or have a brand you need to monitor closely, it's worth taking a look at what Mention can do.
Identify trending topics & hashtags
Hashtagify.me: This is a powerful tool with tons of value just in their free version. Search for hashtags and find out if their popularity, trends, related hashtags, top influencers using it, hottest day and time to post, and much more. Start here with your hashtag research.
Trendsmap: If you are looking for local hashtag data and trends, this tools can show you right on a map what the most popular hashtags are in that area.
Keyhole.co: Real time hashtag tracking. The premium tool is great, but pricey. You can access "preview" data for free that is still powerful and enough to get you started. Find your hashtags, related topics, and influencers using them all for free.
Create images
Tweets with images attached to them receive 150% more retweets than those without. To create relevant images, use one of these tools to add text (and interesting stats) on top of an image, or even design an entire graphic.
Pablo by Buffer
Spruce
Canva
Share trustworthy sources automatically
Buffer & Quuu Integration: Setup a free Buffer account, which allows you to register one user profile per social network, and then go back to Quuu and setup the integration. The two free hand curated posts per day from Quuu can be automatically set to publish via Buffer, which formats them nicely and offers basic analytics in the free version.
IFTTT: Not necessarily a Twitter tool, but useful to accomplish several Twitter automation tactics. My favorite is the "share your Instagram pics as native Twitter photos" recipe. Too many people auto share their Instagram pictures to Twitter and the image shows up as a link back to Instagram instead of a native image. You can also auto retweet specific users, thanks new followers and auto follow them back, create lists of users, and many more endless automation ideas.
TwitterFeed: A simple free tool that allows you to add an RSS feed and automatically share (with some basic custom post formatting options) onto your social networks. This works especially well for Twitter, well you want to post more frequently and even use it as a test bed to see what content resonates with your followers the most. I add all the RSS feeds of publishers I absolutely trust and would want to share every single post they publish (careful adding publishers that post too much). I add a relevant and trending hash tag, and let it roll. Then, either on a weekly or monthly basis I go back in to view what auto-published tweets received the most clicks. You can use this data to see what topics your followers like, and brainstorm new content ideas.
Schedule tweets
Buffer: Aside from the automated tweets from the Quuu integration, you can shcedule more social posts from Buffer with their free version. Your limited to one profile per network, which is all you need to get started.
HootSuite: Easily the long time leader in social network publishing management and tracking allows you to manage three profiles in their free version. You will have access to scheduling posts and basic analytics, which is enough to be dangerous. If you want to get serious about growing and managing your Twitter efforts, it might be worth the $9.99/month membership. A small price to pay for some valuable tools. The same goes for Buffer. Both tools can help you get the job done.
Tweet Jukebox: Taking automation to the next level, this tool can completely tweet for you. While some of the functions seem like they are still in Beta, the tool can help automate your tweets for weeks on end. I don't suggest setting and forgetting though, as you still need to engage with followers on Twitter.
Build and manage followers
Track your performance
Aside from follower analytics, you will want to track the performance of your marketing efforts on Twitter. To gauge what works and what doesn't, use some of the free analytics tools available like Bit.ly and Clicktotweet to create custom campaign URLs and track clicks on each link. The Twitter analytics that come free with your Twitter account is a good place to start with tracking performance. You can even see a clear picture of your follower demographics and psychographics, which is powerful in creating your buyer personas. If you would like to get more advanced, you'll likely need a paid subscription to HootSuite, Buffer, Audience, or Followerwonk.
HootSuite
Stats for Twitter
Bit.ly
Clicktotweet
Try live video tools
Live video content is the hottest trend and multiple social networks have created their own tool or acuired another. For Twitter, your best bet are to test out the three tools below and determine if live video content should be part of your marketing strategy. I personally enjoy using Blab to bring together thought leaders in one forum, plus it's fun.

About the author
Hansen Hunt was formerly a Senior Consultant at SmartBug Media. He has been a believer and practitioner of inbound marketing for 11+ years. He geeks out on craft beer, has an insatiable travel bug, and is passionate about helping people and companies pursue their purpose. His success across a broad range of industries and eagerness to solve the most challenging problems equips him to develop creative strategies and drive growth for clients. Read more articles by Hansen Hunt.
Subscribe to get our new blogs delivered right to your inbox
Other insights you might like