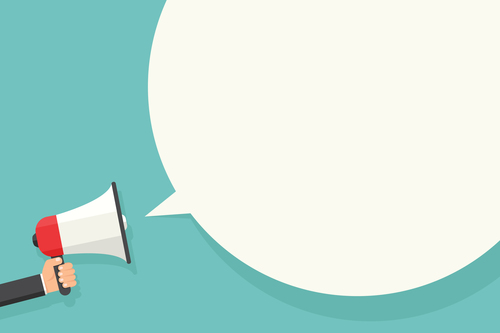 Welcome to our weekly edition of SmartBug Media's inbound marketing round up. In order to help you stay as up to date as possible on inbound marketing trends, HubSpot updates, and more, here are a few of our favorite news items:
New & Noteworthy
Google AdWords Announces Two New Products: Customer Match and Universal App Campaigns
These innovations to Google ads promise to "help you be there and be relevant in those intent-rich moments that truly matter." Read More
Google Redesigns the Google My Business Portal
Google has "updated [its] navigation to make it easier to access the primary features, and more straightforward to access multiple locations if you use Google My Business Locations." Read More
Twitter Plans to Expand Tweets Beyond the 140-character Limit
"Twitter is building a new product that will allow users to share tweets that are longer than the company's 140-character limit, according to multiple people familiar with the company's plans." Read More
Twitter to Remove Share Counts
In a recent update, Twitter announced that "Twitter share counts will no longer appear alongside Tweet buttons AND third-party direct access to tweet share stats will be curtailed." Read More
Helpful Tips to Grow Your Inbound Marketing
Gated vs. Ungated Content? How to Find a Happy Balance
At its core, inbound marketing is about creating content people love and sharing it with the world. Who cares if that content actually generates any leads or customers, because as long as people are happy the world is a better place. Right? Wrong… sort of. Read More
4 Ways Inbound Marketing Can Help You Close More Sales
Although inbound marketers spend a lot of time focusing on attracting visitors and converting them into leads, the ultimate goal of closing more customers is always in sight. Read More
The Anatomy of a Marketing Email [Infographic]
Email marketing is one of the oldest online tools that most every marketer is still using today. Despite a few years of asking if email is dead, an argument can be made that it remains the forearm of many people's digital marketing strategies. Read More
3 Webinars to Host and How to Use Each
So far in this blog series, we've covered the 5 R's of putting together a webinar and tactics to increase your attendance rate Let's back up a bit, though, and talk about the different types of webinars and how each can be used to appeal to leads at different stages in the buyer's journey Read More
The 6 Most Effective Paid Marketing Channels for SaaS Companies
The most effective SAAS marketing departments employ paid, owned and earned media channels. For growing SAAS organizations that are doing inbound marketing, paid marketing channels can give you the awareness to put all of that great content to work.Read More
The Latest Marketing Reports
The 2015 U.S. Mobile App Report
According to a new study from comScore, some 29% of smartphone users over the age of 18 listen to podcasts on their phones at least once a month. This figure climbs to 41% among the 18- to 34-year-old age range, specifically. A survey of 1,084 adult smartphone users in the U.S. also shows that 18- to 34-year-olds are 44% more likely than the average user to listen to podcasts on their device at least once a week. Read More
Post Types That Rule the Facebook News Feed

Quintly examined over 80 million Facebook posts (photo, video, link, status, etc.) shared between June 2014 and June 2015 by more than 100,000 accounts. According to their findings, video posts receive the most interactions (likes, comments, etc.) on average, followed by photos, status updates and links. Read More
What's New in Hubspot
Hubspot Named a 2015 Best Place to Work for Women By Fortune.com
At HubSpot, we are proud to employ and empower a workforce that includes remarkable women at every level of our organization. Diversity is one of the pillars that helps drive company success, and nothing this company has accomplished could be possible today without the accomplishments of the many women within the HubSpot network, including current employees, alumnae, partners and customers. Read More
--
What other news have you read recently? Let us know by tweeting us at @smartbugmedia.