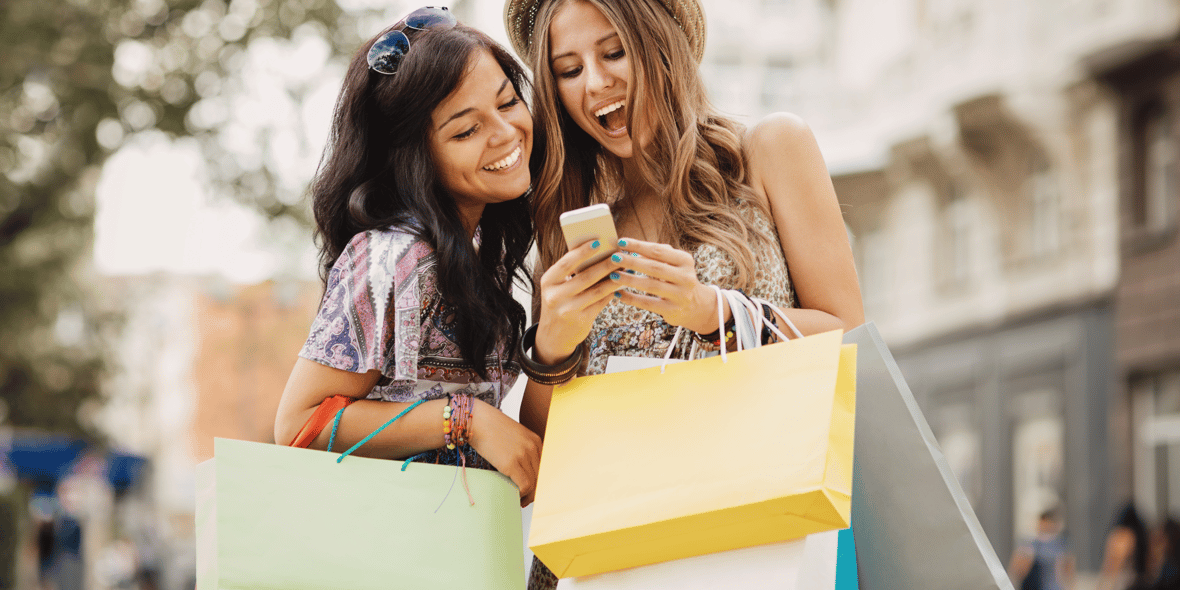 As the temperatures slowly start to rise and the days get longer, it's a great feeling knowing that summer is on its way. E-commerce businesses begin their journey into the season by creating summer-themed collections, packaging, and deliverables, as well as strategies to deliver sales and new products via email and SMS strategies.
That said, email marketing is an incredibly popular strategy for e-commerce businesses, which prompts an important question: How can you stand out from the crowd?
With a nearly unfathomable number of emails arriving in inboxes on a daily basis, you need to capture the attention of your customers right off the bat, and you can do so with compelling subject lines.
Let's explore the top qualities of successful subject lines and a few examples you can use for your summer email campaigns.
Top Qualities of a Captivating Subject Line
A captivating subject line starts with the question, What does it mean to be captivating for your audience? Is the subject line clever? Informative? Tapping into the imagination? Making an offer? Maybe a combination of these qualities?
Email subject lines can be tough to tackle. You don't want to give away too much, but you don't want to do too little to be vague either; you want to create intrigue, but you don't want to be confusing. When writing subject lines, keep the following in mind:
Use principal marketing motivators.
Good marketing strategies use psychological characteristics to motivate a customer to make a decision. A few of the most common characteristics that can help to increase open rates include:
Fear

Exclusivity

Greed

Guilt

Need for approval

Anger
Can your subject lines tap into any of these emotions? Are there other emotions that might be better at encouraging your audience to open your emails?
Ask a compelling question.
Asking your subscribers a question is a great way to get them engaged with what's in the email. Rather than forcing ideas on them with a statement, use a question that invites the subscriber to participate in finding the answer. This creates a give-and-take dynamic that makes the reader a partner in the sales process. Giving them some control over the process creates a sense of trust that makes them more willing to read the rest of your pitch.
Need help planning lifestyle content and summer events to match your brand? At SmartBug, we do exactly that! Contact us to connect with a strategist today.
Avoid title case.
With a constant stream of unsolicited marketing and spam messages flowing into their inboxes, people understandably have a general lack of trust in emails sent by businesses.
To find a way around that skepticism, your subject lines need to catch the reader's attention in a way that makes them interested and receptive to your message. One way to do this is by writing subject lines as normal sentences rather than capitalizing each word like you would for a title or subheading.
Capitalizing the first letter of each word is a dead giveaway that the email is marketing. You want to come across as personal, which means avoiding overly formal messages. It's subtle, but it can make a big difference.
Personalize, personalize, personalize.
With the number of tools that collect information about buyer behavior, we're in a golden era of providing individualized experiences for our customers. Although most of the personalized offers and content will exist in the body of the email, you can personalize the subject line by incorporating something very simple: their name.
If you want to speak directly to your customers, refer to them by name, just like you would if you were meeting them in person.
General Summer Subject Lines
Let's start with some general summer-themed subject lines. As a best practice, you always want to leave room for action: If a question is asked, the reader will look for an answer. If a discount is offered, the reader will look for the products the offer applies to.
Celebrate the start of summer by alluding to the season, but be sure to follow up with what the reader is going to get by reading the email. For example:
Summer's finally here! Celebrate with 10% off products.
Say hello to summer with these must-have products!

Meet your summer loves.
Notice how each of these subject lines offers something: a discount, a product offering, or an answer to the question of the "summer loves."
Summer Sales Subject Lines
Summer can feel like a low point in the year compared to the winter holidays. A part of your summer sales strategy should include sales that are geared toward events, holidays, and the weather. You can get out the word by hooking the reader with subject lines that offer a variety of discounts:
☀️ Summer sale! Get up to 50% off 🏖️
Get $25 off all summer essentials! —> 🕶️👕🩴⛱️
Limited time only: Free shipping on all summer styles!

😎
Summer is a time for having fun, so be sure to throw in some emojis! Not only are they playful, but they also add a bit of color and action to inboxes full of text-based subject lines.
Make sure to perform A/B testing on your emails. Do your readers respond better to percentages off? Dollars off? Bundled deals? Or do certain groups respond differently than others? Make sure to segment those audiences so you're sending each customer the discounts that they prefer to interact with.
Summer Holidays Subject Lines
When summer holidays roll around, friends and families are out and about, getting together at beaches or firing up grills. They're excellent opportunities to launch email campaigns offering ways to make each holiday that much better.
Make sure to offer a mix of emails—discounts, content pieces, and time-sensitive offers—and subject lines to reflect them. Here are some examples:
Memorial Day
Get your Memorial Weekend bundle 40% Off!

The Ultimate Memorial Weekend Plan

🇺🇲 30% off with Memorial Day coupon: SAVETHEDAY 🇺🇲
Father's Day
Midsummer Collection: 30% off on Father's Day

We've got the perfect gift guide for Father's Day

The grill's about to turn off! 😟 Father's Day special ends soon! 😎
Fourth of July
What's red, white, blue, and 40% off?

Our guide to the perfect 4th of July weekend

Better than fireworks ​​🎆 These deals will fire you up 🔥
Labor Day
Goodbye summer 👋😢 Hello Labor Day savings! 😍

Shop more, work less this Labor Day

Ready to make your Labor Day party pop?
Need Help Setting Off Your Summer Sales Like a Firework?
Let's plan out how you're going to market your summer sales. And once we start to see the money flow in from our email and SMS efforts, why not plan for the rest of the year? Check out our "2023 Email & SMS Content Calendar Template" to see how we'll make it happen.

About the author
Ryan O'Connor was formerly SmartBug's Director of E-commerce Growth, product manager, and sales director. He enjoys helping readers learn how to solve big business challenges through consumer psychology within the constantly evolving e-commerce landscape. Over the past 10 years, Ryan has helped 1000s of DTC brands navigate challenges to grow fast through intelligent marketing. He's not afraid to get his hands dirty, having launched his own e-commerce stores from the ground up. Read more articles by Ryan O'Connor.
Subscribe to get our new blogs delivered right to your inbox
Other insights you might like