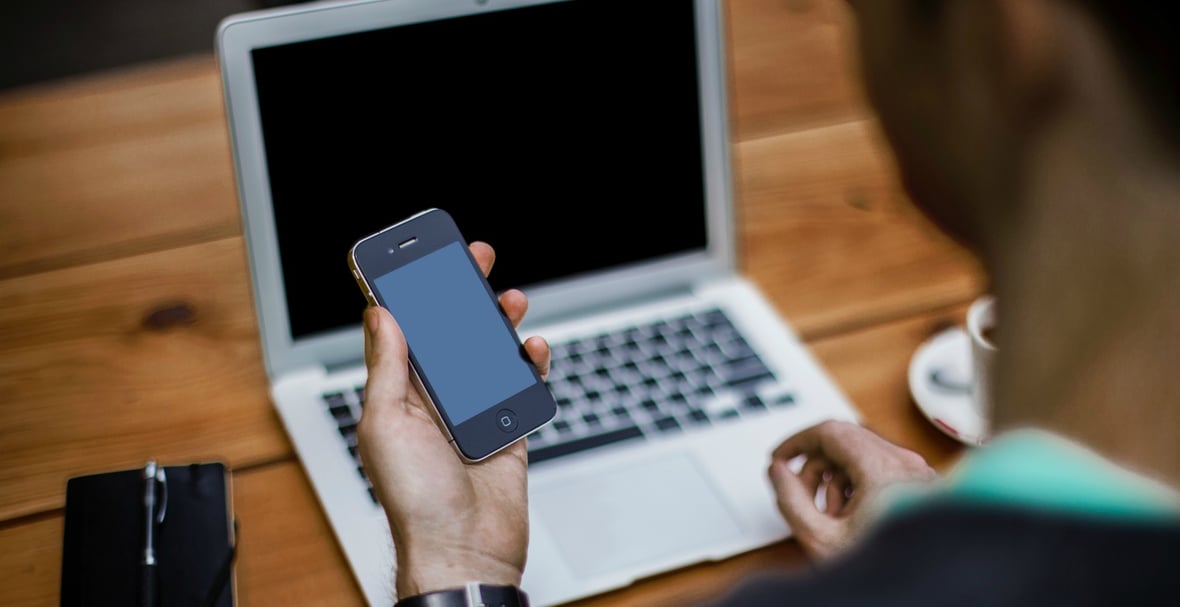 Awesome Subject Lines I Used with My Clients This Month
April 24, 2019
---
We create lots of emails for our clients here at SmartBug™, and each new email send is an opportunity to test new subject lines, calls to actions, images, layouts, and more.
While email marketing is one of the most proven ways to continually engage with your customers and prospects, creating a successful email that performs well is not always easy. In fact, it's a bit of an art.
In this blog, I review four emails and subject lines that I recently used with my clients, with a quick look at how each performed, and a brief hypothesis as to the reasons why.


Example 1
Subject Line: "Starting Prices Now Available"
Preview Text: We've updated pricing and have listed several new floorplans for you to share with your clients!
Open Rate: 36.2%
Click Rate: 4.8%
Click-Through Rate: 13.2%
Email Background: If your business is B2C, it's crucial to keep your prospects, customers, and partners updated on any new products and services you have that can help them. For my client that builds custom homes, people always ask about price. But because we didn't want to scare people with $250K to 300K price tags on the website, we initially kept this information off of individual floorplan pages. Realizing that price may deter some people but would likely help us better qualify the leads that do come in, we decided to add pricing to the website and share this information with our prospects and realtor partners.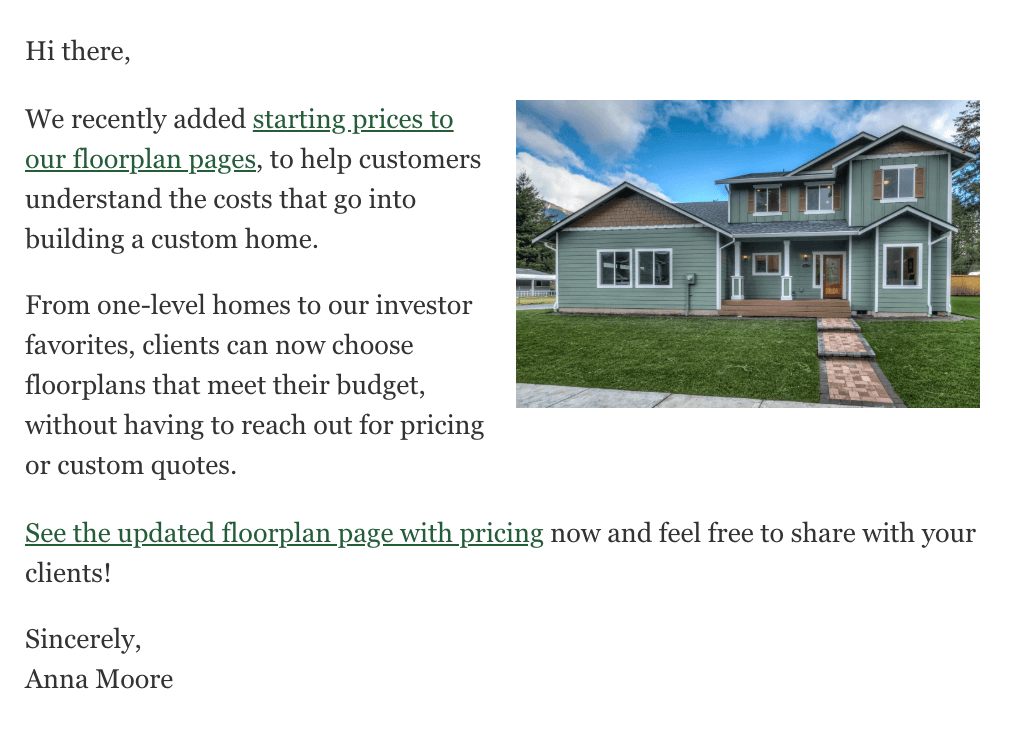 Why It Performed (Hypothesis): Although many companies are reluctant to share price sensitive information, it's something that inevitably comes out during the sales process and more and more customers want to know the price of a product up front. In this email, we announced starting prices, giving prospects the power to shop on their own terms without having to contact a rep.
Using the subject line "Starting Prices Now Available", we created a curiosity gap that let people know pricing is available, but required users to click through to actually see it.
Though pricing was available before, prospects had to contact the client to get their quote. Knowing that not everyone is comfortable talking to a rep while they're just browsing, we believed this would be great information to share. This email proves that price is something people care about and need to know in order to make a decision. Sharing this early in the sales process isn't always a bad idea as it can often help weed out unqualified leads.
Example 2
Subject Line: "See our new Riada floorplans"
Preview Text: Take a tour of our all new, modern floorplans!
Open Rate: 31.2%
Click Rate: 9%
Click-Through Rate: 28.9%
Email Background: The same homebuilding client in the previous example recently came out with new, modern plans that have a completely fresh look, and we knew we wanted to share these with prospects. The exteriors of these homes are vastly different from any of the other plans, and we believed they would offer a great solution to families looking for a more modern home.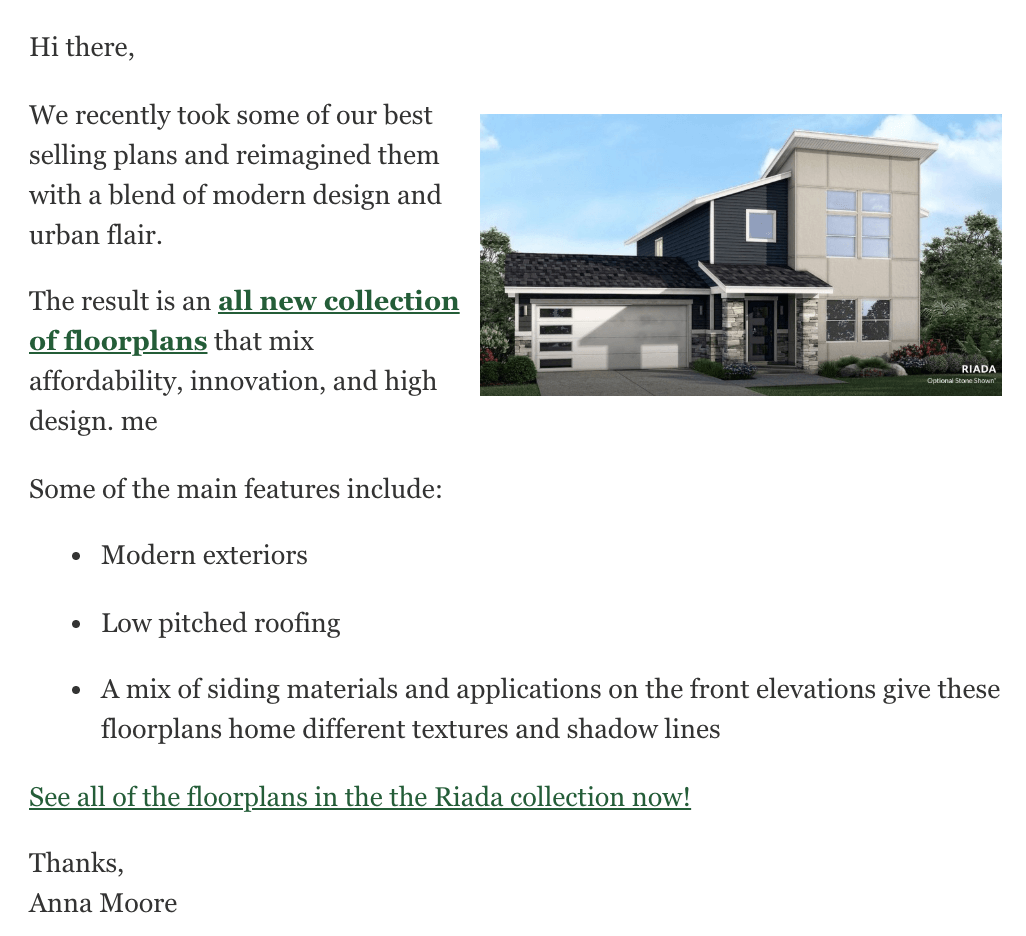 Why It Performed (Hypothesis): The word "new" is a powerful word in marketing and makes people pay attention. In this email, we wanted to showcase a new set of modern floorplans that have a completely different look from the others offered, and we wanted to announce them with some excitement.
We used a concise subject line and preview text that both included the word "new" to create some excitement when the email hit recipients' inboxes. We also used a small image of the floorplan to entice people to click through to see the larger plan, and we mentioned some main features of the plans to personalize them a bit more.


Example 3
Subject Line: "Did you still want XXX?"
Open Rate: 48%
Click Rate: 12.4%
Click-Through Rate: 25.9%
Email Background: For this B2C client that sells physical products through an e-commerce store, we wanted to drive people back to their shopping carts after an unsuccessful checkout.

Why It Performed (Hypothesis): Sometimes, short and sweet is the way to go. In this email, we wanted to drive people back to their shopping carts after an incomplete purchase. To do this, we set up a basic workflow where if someone adds an item to their cart but doesn't check out, we send a contextual email about the product to drive them back to the site. Note that "Valued Customer" is the default personalization token that is only used if we don't have a contact's first name.
But instead of using a call to action like "come back to complete your purchase," we did a little wordsmithing with the email copy and created a sense of exclusivity, saying that their "shopping cart has been reserved." We also used a personalized subject line customized to what the user last put in their cart.
The results we've seen since launching this have been pretty remarkable, with 22 percent of people coming back to complete their purchases.


Example 4
Subject Line: We need your cheer help
Preview Text: To help us provide the right music and cheer content that's relevant to you, please fill out this short survey.
Open Rate: 31.7%
Click Rate: 3.9%
Click-Through Rate: 12.2%
Email Background: For this client who sells cheerleading and dance music to competitive coaches and teams, we wanted to gather information from current customers and prospects to better personalize their future experience. To do this, we created a short survey and emailed it out to everyone in our database.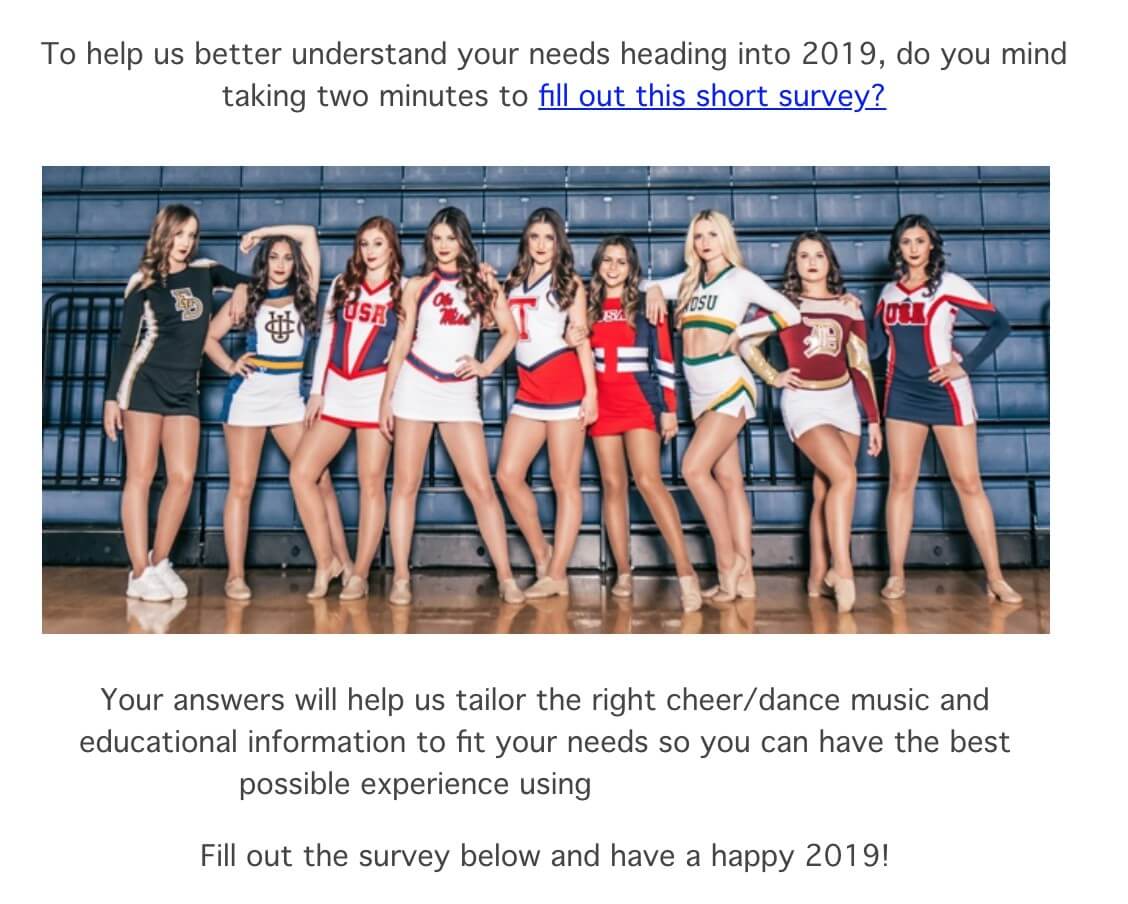 Why It Performed (Hypothesis): Getting someone to spend two to three minutes to fill out a survey isn't always easy unless the person is receiving something in return. For this email, we didn't have anything to give away, but we still wanted to make people feel like there was a benefit to them for taking the survey.
To convey this, we made the messaging extremely clear that the answers would help us tailor a better user experience in the future. We made the subject line and preview text extremely direct to help increase transparency, so that people knew why we needed their help.
Email marketing is one of the best ways to grow and retain your customer base. Newsletters, product releases, company updates, and lead nurturing workflows are great ways to stay in front of your customers. But as you share this information, make sure you're crafting your emails with a strategy:
How can you create curiosity with the subject line?
Does your preview text tease the content inside your email?
Are you using tracking links or personalization tokens within the email?
Are you segmenting your send to the right audience?
Will the information truly help people solve a problem?
Ask yourself a few of these basic questions before crafting your next email to ensure that you're giving your email the best chance to perform.

About the author
Christopher Hutchens was formerly an E-commerce Marketing Strategist at SmartBug Media based in Salt Lake City. Originally from Chicago, Chris graduated from Mizzou and worked in Columbia, Missouri as an interactive project manager for five years before coming to SmartBug. Outside of work, Chris loves to travel, snowboard, and play/watch basketball. Read more articles by Christopher Hutchens.
Subscribe to get our new blogs delivered right to your inbox
Other insights you might like