By Amber Kemmis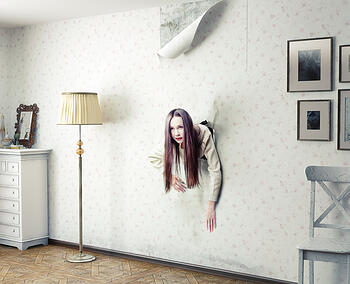 Gmail's feature to automatically filter emails into several tabs including Promotions, Social, and Primary tabs can be appreciated in most cases (that daily Groupon you don't need but might when you dine out tonight), but sometimes valuable and worthy content is caught in this filter ultimately becoming a shift in a marketer's workflow. Actually, it's a big shift. There are about 425 million Gmail users, and, according to Return Path, 90% of commercial email is being sent to Promotions, which means marketers, especially B2C, should be thinking about how Promotions is affecting email marketing.
Here are 5 ways your email marketing can avoid and embrace Gmail Promotion Tab:


1. Don't Overlook Design & Images
If all else fails and your content is sent to the promotions tab, a new beta feature with the promotions tab will allow you to gain your recipient's attention with visual appeal. Although this isn't something to prioritize, it never hurts to stay ahead of the game by updating your email template to be Gmail Promotion tab friendly.


2. Clicks Matter More Than Ever
While marketers have relied on clicks for email engagement rates, the click metric is more important than ever when it comes to the Promotion tab. It's simple. A sender whose email is opened, clicked, or replied to is more likely to end up in the Primary tab. To get more engagement from your emails, call the reader to action and make your content compelling.
3. Create Great Content
Speaking of compelling content, content is key in determining what gets clicked or not. Create content that is email worthy and is the type of content recipients will want to keep out of their Promotion tab. For more on creating great content, check out Creating Compelling Content Marketing in 6 Steps.


4. Segment, Segment & Segment
The "spray and pray" methodology for email will no longer work with Gmail – not that it was working for any email provider, although some marketers still hold onto the hope that it does. However, Gmail and user's place favor to messages that are timely, relevant, and valuable. Segment your email marketing to ensure it gets read and ultimately stays out of Promotions.


5. Ask Your Subscribers to Move Your Mail to Primary
Ask and you shall receive. This isn't always true, but your loyal contacts will move your emails to the Primary tab if you ask them to. Once they move it, they can opt to receive all messages in the Primary tab. If you use landing pages for conversions, ask new contacts to add your sender's email to ensure they get all of your future content (this can help ensure all contacts receive your email, not just Gmail users).
For the marketers who've already had a successful email marketing automation strategy, there won't be much to worry about with Gmail's new tabs because they've already had a history of opens and clicks with the sender. The rest will have to work to improve their email content and strategy.
What have you found to be successful in avoiding the Gmail Promotion tab? Share below!