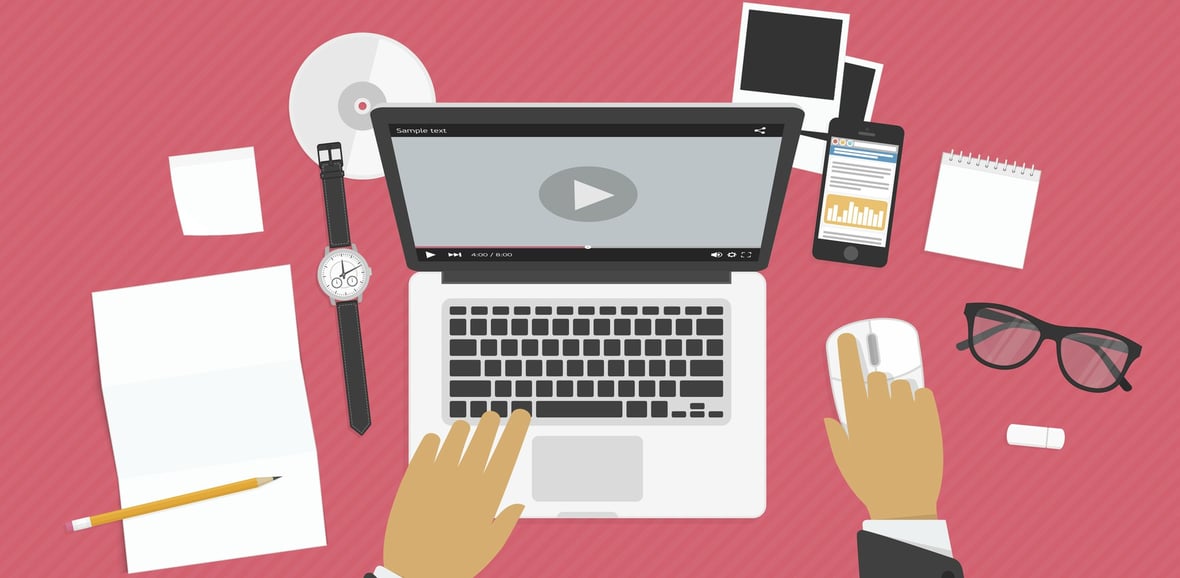 7 Tips for YouTube and Video Ads: This Week in Inbound Marketing
September 23, 2017
---
This week in inbound marketing we'll look at seven tips for YouTube and video, four Inbound 2017 conferences you should attend next week, and we'll look at audience comparisons of Facebook, Instagram and Snapchat.
1) New & Noteworthy
7 Killer Tips for YouTube and Video Ads
According to Alexa, YouTube is the second most visited website in the world. The first? Google (which just so happens to own the popular video platform). When you think about YouTube, you might think of streaming music videos, bad lipreading videos, and funny videos of kids. But the platform's popularity has created many opportunities for advertisers to build and reinforce brand awareness. In this article, we look at seven tips for advertising on YouTube and other video platforms.
Facebook Bans Ads from Certain Content
Over the last year, advertisers have had a growing concern about where ads are being placed on Facebook, Google, and other paid media sites. The issue stemmed from advertisements that were showing up next to derogatory or inappropriate content, and when brands started to notice, companies began pulling their ads. Since the "adpocalypse," Facebook and Google have been taking action to win back advertisers and prevent this type of ad placement. One of the actions that Facebook is now taking is the introduction of pre- and post-campaign reports. New reports, starting this week, will allow advertisers to see where their ads appeared—from publisher sites to videos that may feature the ads. Read more about Facebook's new pre- and post-campaign reports here.
2) Grow Your Inbound Marketing
4 Reasons Paid Search Should Be Part of Your Inbound Strategy
Inbound marketing is all about helping potential customers move through the buyer's journey so that they're aware of you when they reach the decision stage of their journey. It's about catching people on their time, when they are ready to buy. That said, there are a few ways you can help accelerate this process—and one of those ways is through paid search marketing. In this post, SmartBug's paid search strategist Jake Havenridge discusses four reasons why paid search should be part of your overall inbound marketing strategy.
4 INBOUND 2017 Sessions to Attend to Help Scale Inbound Marketing
INBOUND 2017 promises to be an extraordinary marketing conference with scheduled guest speakers such as former First Lady Michelle Obama, Billie Jean King, and Brené Brown. If you've ever been to the event, you know there are so many conferences to choose from and so much to take in and learn. So with HubSpot's annual INBOUND conference only a week away, here are four of the top INBOUND sessions you should attend to help scale your inbound efforts.
3) Marketing Reports, Updates, and Trends
Incorporating Psychology and Emotions into Copywriting
It is often said that in B2B buying, emotions matter even more than logic and reason. According to research, 68 percent of buyers who see a personal value will pay a higher price for a service, and 71 percent of buyers who see personal value will purchase a product. These statistics drive home the fact that marketing is all about creating emotion in people. The best advertisers tap into people's emotions to get people to see value and take action. As content marketers, it's our job to help do this through writing—but you need to know where to start. In this article, Neil Patel explores how to incorporate psychology and emotions into your writing.
Audience Comparison: Facebook, Snapchat, and Instagram
As social media networks continue to grow in terms of number of users, many companies are starting to explore paid social media. Facebook, Instagram, and Snapchat are three of the most popular, but they all have slightly different age ranges that companies need to consider when deciding whether or not to advertise on the platform. This article looks at the audience comparison of each of the three platforms and provides some interesting data.

About the author
Christopher Hutchens was formerly an E-commerce Marketing Strategist at SmartBug Media based in Salt Lake City. Originally from Chicago, Chris graduated from Mizzou and worked in Columbia, Missouri as an interactive project manager for five years before coming to SmartBug. Outside of work, Chris loves to travel, snowboard, and play/watch basketball. Read more articles by Christopher Hutchens.
Subscribe to get our new blogs delivered right to your inbox
Other insights you might like