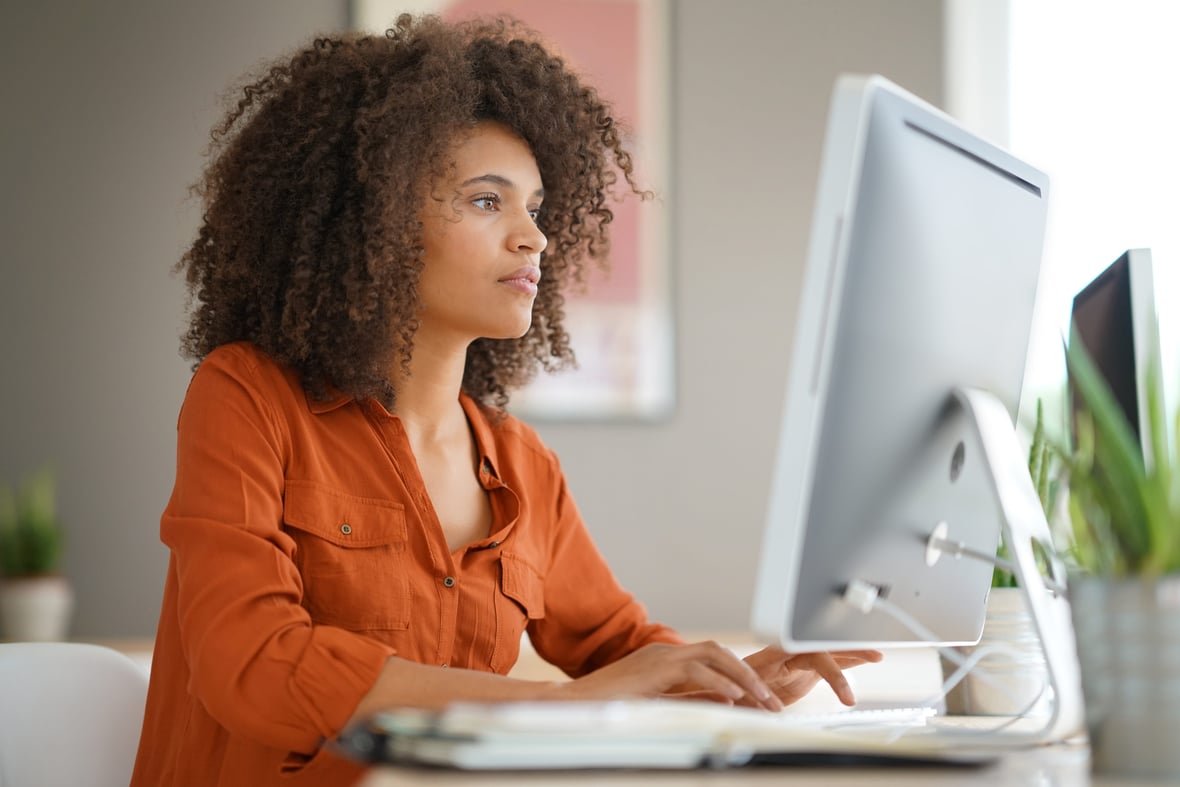 6 Signs It's Time to Make the Switch to Klaviyo
June 9, 2023
---
By Kira Renee
If you've been with the same email service provider (ESP) for a while, you may have noticed that your campaign performance is degrading or that the platform just can't do what you need it to do anymore.
With all the effort and resources your team invests in email campaigns, at some point you have to decide whether to switch providers or continue to accept sub-par results and ROI.
If you think you are near that tipping point, here are six solid indicators that switching to Klaviyo is the best move for your business.
1. Personalized customer communication isn't an option.
Industry studies show that personalized emails have a 20 percent higher open rate and a 139 percent higher click rate than generic sends. So if your customers want a personalized experience and your current ESP can't give them one, it's time to move on.
How Klaviyo Can Help:
Advanced segmentation capabilities

, including show/hide blocks and drag-and-drop product recommendation tools, let you drill down into specific parameters to create highly personalized messaging that delights customers.
Personalized, conversational pop-ups help you collect opt-ins and that priceless zero-party data.
Automated email flows let you use your segmentation data to get the right messaging in front of the customer wherever they are in their buyer's journey.


2. Your brand has outgrown your email platform.
As your business grows, your email marketing needs change, and strategies that worked for a small organization don't always translate to a larger one. If your ESP can't scale to accommodate your current and future email volume and functionality requirements, they are no longer a good fit.
How Klaviyo Can Help:
A built-in database allows for unlimited speed, scale, data ingestion, and storage capacity.
Integrated SMS, social integrations, and 280+ pre-built integrations let Klaviyo double as a customer data platform.
Benchmarking capabilities provide access to Klaviyo peer and performance data to help you prioritize campaign priorities and resources.


3. Deliverability and open rates are in a downward spiral.
Even your best campaign is useless if it never gets in front of its target customer. If your deliverability and open rates are consistently dropping despite your best efforts to fix the problem, the problem probably isn't you.
How Klaviyo Can Help:
Klaviyo partners with SendGrid, an industry leader in sending infrastructure and deliverability.
Own your IP and domain reputation by selecting a plan that allows you to set up a dedicated domain and IP address.
4. Your email and SMS systems can't co-exist.
Support for cross-channel communication is essential to reaching the right customer at the right time in the right way. But if your ESP separates your email and your SMS systems, it's difficult to track attribution, and you risk overwhelming customers with messages on both channels.
How Klaviyo Can Help:
Access to a unified customer profile makes it easy to track interactions, identify ROI, and optimize customer experience.
Robust segmentation and personalization mean all interactions and preferences are accounted for.
5. Customer support is unavailable or insufficient.
Many ESPs aren't intuitive or easy to use, which forces users to increase spend on onboarding services or to constantly reach out for help with small issues. This is especially frustrating for brands that want to be able to make their own changes quickly and easily.
How Klaviyo Can Help:
Klaviyo users have 24/7/365 access to chat and email support.
Localized support and services are available for users in the U.S., U.K., and [soon] Australia.
A dedicated customer success manager and access to a solutions architect are included for accounts over $1,500.


6. You just want a tool that's easy to use.
Many email marketing platforms are difficult to integrate, configure, and deploy. And even when they are up and running, some solutions are unintuitive and obviously not designed with user experience in mind.
How Klaviyo Can Help:
Migrate data and start sending personalized messaging across channels in weeks.
One-click installation integrates with existing systems in minutes and sets up complex segments in seconds.
Libraries of common automation use cases, forms, analytics, and an

easy-to-use flow builder

streamline key processes.
A community forum and partner portal provide peer support and crowdsourced solutions.
Self-serve help center resources, certifications, and live trainings are available for customers who want to learn on their own.


If your current email service provider isn't meeting your needs today, it definitely won't be able to meet them tomorrow. Switching to Klaviyo can help you future-proof your email marketing strategy so you can focus on growing your brand, not finding workarounds for bad processes and limited functionality.

About the author
Kira Renee Kira is our E-Commerce Product Marketing Manager at SmartBug. She believes in a people-first and data-driven marketing approach. Previously working with many reputable e-comm brands, building their online brand presence and teaching companies how to enhance their marketing strategy to be customer-centric. When she's not creating a stellar marketing strategy, you can find her enjoying a crisp sour beer surrounded by her hundreds of plants and receiving cuddles from her Labradoodle. Read more articles by Kira Renee.
Subscribe to get our new blogs delivered right to your inbox
Other insights you might like