By Amber Kemmis
Creating compelling blog posts is relatively easy when you take into account how difficult it can be to come up with a really great title. A compelling blog post without a compelling blog title really doesn't amount to much. Considering that the headline is the one thing that determines whether or not a blog post will be read, it is interesting that most people spend more time writing the post than brainstorming the blog's title. If you feel like you are producing quality content but still aren't getting as many clicks to your blog as you'd like, it may be an indication that your blog titles just aren't persuasive enough to get viewers to read the rest.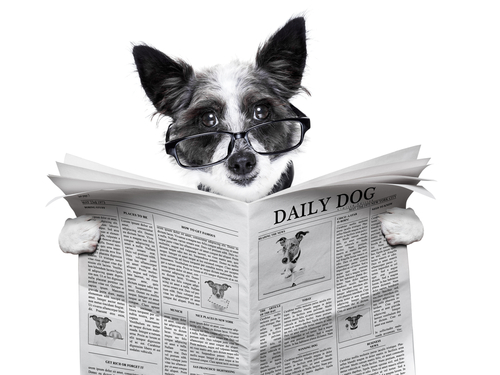 Here are 5 ways to help you write more compelling blog titles:
Always Use Keywords
Having a relevant keyword in the blog title is not only an effective way to attract your target persona, but it is also essential for SEO. Notice how the title of this post includes the keywords "blog title." If I had chosen the title "5 Ways to Write More Compelling Headlines," the post could potentially attract the wrong visitors and the keyword "headline" would be too broad and have competition. Try to use long-tail keywords that are relevant to your target personas.
Learn more about how to research keywords relevant to your industry in How to Use Google Adwords Tools to Research Content Marketing Keywords.
Review Past Blog Titles
What is successful for one industry or company does not necessarily work for another when it comes to blog titles. Using analytics, you can review your past blog titles to determine what is or is not working for your company blog. If you are a Hubspot customer and already know the topic, use the search bar in the blog dashboard to search your topic and find past blog titles that performed well. You do not want to duplicate a past blog title, but you can use the same keyword combination or use similar formats to those past blogs.
Use Actionable Words
If your readers are going to take a few minutes out of their day to read something, it better be something that will come in handy at one point or another. Using words that convey action like "drive" or "increase" will help build blog traffic because the reader knows from the title that it is practical advice.
Put Some Emotion Into It
Besides your basic physiological needs, there is nothing that drives human behavior more than emotion. Using the laws of human behavior to your advantage, use titles that tug at your reader's emotional side. For example, the title "3 Reasons You Are Failing to Succeed at Inbound" is more likely to strike a chord than "3 Inbound Marketing Trends." Ouch, the first title probably hurt an aspiring inbound marketer's feelings, but they will feel the need to read it because no one wants to suck at inbound! This example actually demonstrates the next principle to more compelling titles . . .
Use Self-Reference
Self-reference here does not mean you should make the blog title about yourself but instead about the person reading it. Notice how the first title is about the person responsible for inbound and the second is about a general observation. People are generally more self-centered than we would like to admit to. We have an inherent tendency to be pulled toward things that are about themselves. Using the word "you" or other phrases that let the target persona know the post is about them will make people feel connected to the post and more likely to click-through.
If you already produce consistent blog posts (If you are not, you should probably read this post by Ryan Malone on inconsistent blogging) but still want to amp up your blogging efforts, try out the information shared in this post.
Do you have any more tips or tricks you use to create compelling blog titles? Please share them in the comments!