By Carly Ries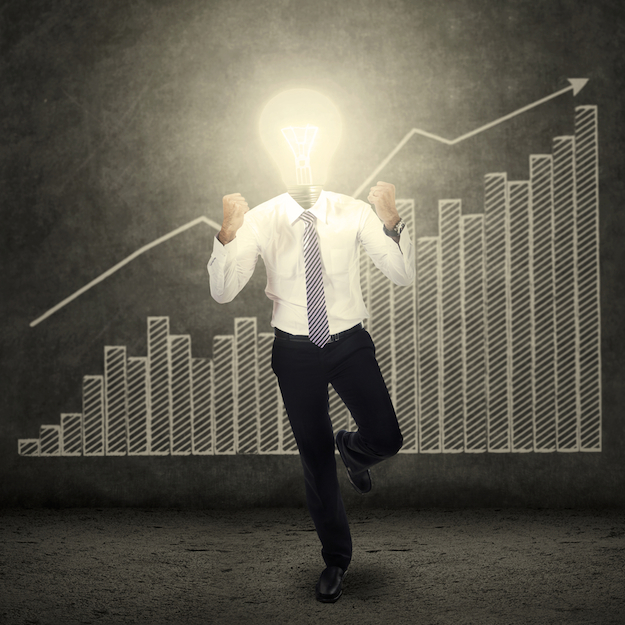 Establishing benchmarks for your company is an important way to measure your success compared to competitors and industry standards. But with so many types of metrics, which ones should you be paying attention to? Chances are, your company keeps a close eye on traffic and leads, so keeping up with trends on these is a good start. Below are 5 benchmarks to track in your inbound marketing strategy to increase the number of visitors and leads for your company.
1. How many landing pages do I need to increase site visits?
Increasing your number of landing pages increases the odds that a search engine will find you and give you more opportunities to rank higher. If you have a goal of increasing site visits (as most do), it's been reported that companies with 51 to 100 pages generate 48% more traffic than companies with 1 to 50 pages. This is obviously quite the range so be sure to monitor your competition and other companies in your industry to gage what's common and working in your field. Test it out and find where your sweet spot is.
2. How many landing pages do I need to increase leads?
Congratulations, you've gotten visitors to your site by increasing your number of landing pages, but is that enough to obtain leads? The purpose of a landing page is to get people to convert into leads by taking a desired action. Companies with 101 to 200 pages generate 2.5x more leads than those with 50 or fewer pages. Clearly, going above and beyond the minimum requirement to increase visitation really pays off. Every offer you provide should have a landing page, therefore, if you continue producing attractive offers, your landing pages will grow naturally.
3. How much do I need to blog per month?
Think about it. The more blogs you have, the more pages of fresh and informative content you have on your site, and therefore, you increase the number of pages you have in search engines. This makes it easier for people to find you and gives Google more content to crawl and rank. Companies that blog 15 or more times per month get 5x more traffic than companies that do not blog. Even better, companies that roughly double the number of blog posts from 3-5 per month to 6-8 per month, almost double their leads. Needless to say, if your company doesn't currently have a blog, it's time you start one!
4. How much will growing my Twitter following improve site visits?
Is the impact of social media declining? No, in fact the opposite is true, and it really doesn't take that big of a following to make a difference. Posts come and go on Twitter quickly, so the more followers you have, the more likely you are to get your content read and shared. In fact, companies with 51-100 followers generate 106% more traffic than those with 25 or fewer. But remember, there are still scams out there that allow you to buy "likes" and followers. Don't do it. They are fake, you won't receive any engagement, they won't help you with conversions, it can hurt your brand reputation, and yes, it's illegal and your Twitter account will get suspended. Not worth it. Make sure your followers are real and contribute to your goals.
5. How much will growing my Facebook following improve site visits?
Like Twitter, having a Facebook following can yield extremely positive results provided your audience hangs out on Facebook. The average company will see a 185% increase in traffic to their site if they have over 1,000 Facebook fans. The benefit of Facebook is that the potential reach can go far beyond your efforts. The more followers you have, the more of a chance their friends will see your posts, and so on. But again, make sure your followers are real and not purchased. Facebook is cracking down on this illegal activity and will remove all fake Likes and Fans from your page. That can be really embarrassing for your brand if your likes suddenly drop significantly. Avoid it.
Note, although the stats above are helpful, these benchmarks are there to serve as general guidelines. Be sure to have a good understanding of the benchmarks in your industry and stay up to date with your competition, as this will allow you to check your positioning in your field, evaluate results, and plan your strategy for the future.