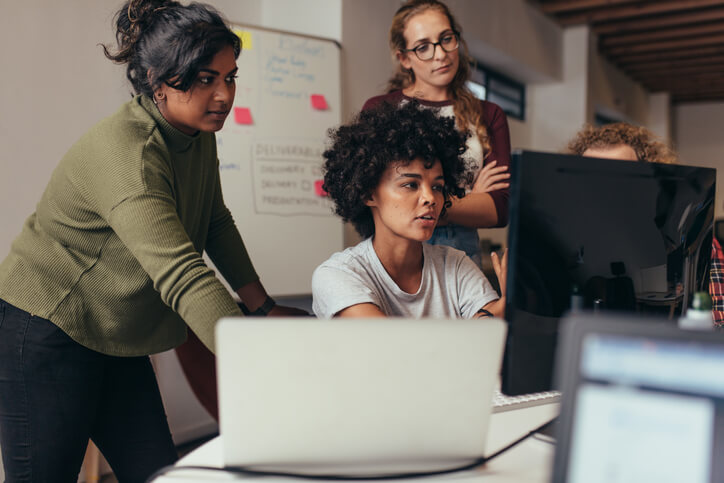 5 Tools and Technology for Effectively Reporting on Multi-Touch Attribution
October 28, 2020
---
By Joe Brannen
As more SaaS companies are using multi-touch attribution to smarten up their sales and marketing efforts, they rely on tools and technology to get the job done. The problem is that there are a ton of different multi-touch attribution tools and services out there. Here are five of them that have caught my eye:



A fairly easy-to-use tool for small to medium businesses, LeadsRX is a robust platform for marketing directors and managers. Installation is easy, much like installing a tag in Google Tag Manager or dropping the HubSpot pixel onto your site. Once you have data streaming in, you can utilize multi-touch attribution tools, customer journeys, segmentation, and a good deal of analytics.

Their customer service team is highly rated, but if you're a more hands-on learner they unfortunately don't offer in-person training or 24/7 support. This is a great option for B2B and B2C marketers alike.



Terminus offers an expansive amount of features mainly used by B2B marketers. It also offers a very easy-to-use interface for quick access and digestion of metrics. It hosts a good number of integrations to connect your tech stack (e.g., Salesforce, HubSpot, Marketo, Bombara, and so forth) and can be used by marketing and sales to fuel your marketing campaigns, sales outreach, customer retention, and more.
In addition to constantly adding new features, the Terminus customer support team is well praised and can even come to you for personalized training. While this option does not offer 24/7 support, they offer an online ticket system and have a number of resources in their resource library to get started with ABM basics.



Great for small and large businesses, CAKE is another easy-to-use multi-touch attribution tool that lets you customize user roles and easily get the data you need. While it is missing some key tools such as audience segmentation, the creators make up for it with intuitive and reliable tracking, cross-channel attribution features, and ROI tracking.
If you're up late trying to pull numbers for that big meeting with the C-suite the next day and run into issues, CAKE is your fellow in insomnia with 24/7 support via phone and web. For those hands-on learning types, CAKE again has your back with in-person training.



Backed by Adobe, Bizible is another useful bit of multi-touch attribution technology suited for B2B and B2C alike. Unfortunately when it comes to a variety of capabilities, it lacks some of the versatility of the other options, but this offering is highly specialized in attribution modeling and predictive analytics. This is an especially powerful option for enterprise companies in need of a lot of user seats, and an excellent choice if you are already using Adobe Analytics plus other Adobe services.
While in-person support and implementation is off the table, their customer service is still highly rated, and they offer webinars to help get you going. It's probably worth it to spend a little extra time getting your users up to speed with this option because the UI can be a bit tricky, but once you get going you'll have a ton of actionable data at your fingertips.


This is another one of those solutions that packs a ton of features into an easy-to-use package. That's a pretty attractive concept, especially when you see Improvado's clean UI and plethora of integrations. They've made it their mission to make their platform a one-stop shop. While this may sound like the magic bullet to all your needs, Improvado is not without its flaws, namely less customization than some would like, difficulty keeping all those integrations connected, and data comparison being a chore. Regardless, this is a powerful multi-touch attribution tool that can make reporting much easier.

To top it all off, their customer service is top notch and is there for you night owls with 24/7 support. Plus they are available for in-person training! One thing that also makes this service stand out is that they are one of the few with a dedicated iOS and Android app, just in case you get a hankering for checking your campaign stats at lunch.


A Whole New World ... of Multi-Touch Attribution Tools
Whichever multi-touch attribution tool you choose, it's always important to keep your end users in mind. So choose a tool that will work best with them while addressing as many needs as possible. If you're unsure where your organization's attribution supporting stands in order to get the data you're missing out on, check out our Attribution Reporting Readiness Assessment and see where you rank!

About the author
Joe Brannen was formerly an Inbound Marketing Specialist at SmartBug Media. He is fascinated with all things digital marketing and uses this to help clients implement inbound marketing strategies to reach their goals. Read more articles by Joe Brannen.
Subscribe to get our new blogs delivered right to your inbox
Other insights you might like