By Tony Adragna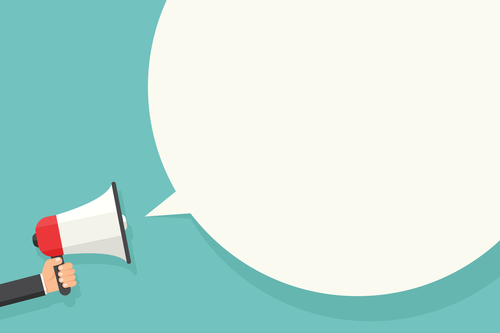 Blogging, something that's taking the internet by storm. It seems like every Google search I may these days, multiple blogs show up on the first and second results pages. How can you continue to churn out blog content that is relevant to your company and audience? I'm going to look at four ways you can amplify your business blog to increase views and keep your audience engaged.
Educational Blog Posts
Arguably the most common type of blog post out there, educational blogs are meant to highlight your expert knowledge in the space of your company. The idea here is to educate readers on the topic at hand. It's likely your readership has a problem and are searching for a solution. Educational blogs are designed to assist the reader in understanding how to solve their problem. It's important to not use the blog to show your solution. These are educational, awareness pieces that should have the reader walking away saying your company really knows what they're talking about.
News Jacking to Strengthen Your Posts
What we're not saying here is to plagiarize an entire blog post, but it's perfectly acceptable to give credit to other sources on articles they have written. We refer to HubSpot often and use their statistics to strengthen our posts. Search for the industry leaders in your space, find some quotes, testimonials, or stats that you can speak to in greater detail. Make sure to give them credit in your blog post and be on your way.
Celebrity Quotes
I'm not suggesting surfing buzzfeed for a couple hours looking for funny celebrity quotes, but rather finding the celebrities in your space and see what they say about in topic. Even better would be to find a celebrity give a short testimonial about your company. That's a strong hook for a reader to trust your company more than what they already do.Here's what Brian Halligan, CEO and Co-Founder of HubSpot has to say about SmartBug Media,
"SmartBug Media clearly did an excellent job creating significant ROI and results. If you are thinking about hiring an agency to help with your inbound marketing, SmartBug Media is someone you should contact."
Social Media Sharing and Commenting
Once your posts are developed and optimized with best practices, it's time to promote your posts and let the world read. Sharing them on social media is a great place to start. You probably already have a built-in audience in your social spaces that know all about your company. Post in these spaces and encourage the readers to click on the link to read the article.
Commenting on blogs is something that often goes unnoticed but can be fairly powerful. If someone comments on your blog article, make sure to respond first thanking them for their comment and then continue the conversation based on the original comment. Others may see the conversation happening and be more inclined to join the conversation.
Are you struggling to optimize your blog? What do you see being the biggest roadblock?