By Aaron Riddle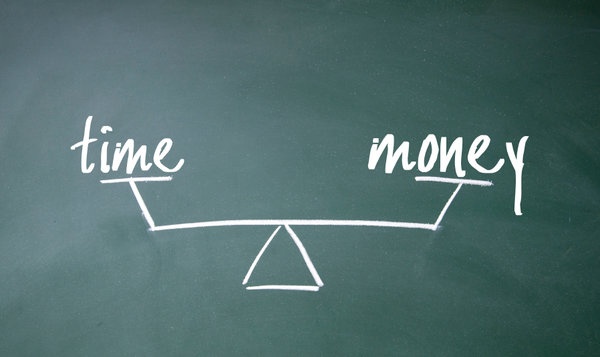 You've spent a large amount of your time, resources and money across your organization getting up and running with a partner agency. Deliverables have been set (hopefully), goals and campaigns are aligned with your organization (hopefully) and work is being done (did I happen to mention, hopefully?).

Fast forward yourself 6 months to the partnership, have those expectations been met? If not, are they aware of those missed goals and opportunities and looking at ways to mitigate and improve on these misfortunes (or lack of awareness)?

Know when it's time to move on and begin looking for another one. Here's 5 signs it's time to find a new partner agency:
1.Due Dates Not Being Made Consistently
How has the current process been going? Have you been getting the deliverables initially requested at the appropriate times you put together?

Sometimes it's quite difficult to determine whether due dates will be met prior to work being started or completed. While there may be some learning curves to get on the same page in the beginning of your relationship, these need to be resolved quickly and your partner should be spearheading these efforts.

When these efforts aren't being met, here's a couple of places to vet out new partners and begin your search:
Talk to your local HubSpot User Group (HUG) and get some recommendations
Take a look at HubSpot Partner Reviews (Must have a HubSpot login to view)
Talk to your HubSpot Customer Manager for a list of recommended partners
2. Lack of Understanding For Your Industry
Does your current partner agency have experience with similar companies in your industry? Did they show you any case studies relevant to your organization when onboarding? Some of this involves your partner establishing some research/onboarding meetings in the beginning to gain valuable insights, identify your personas and understand your organization's goals and upcoming campaigns.

Find out if your current or potential partner has had past successes in your industry. This can help shorten the learning curve and provide the results you want at a quicker rate.


3. Who's Supporting Who?
During your initial onboarding process, you may have talked to all of the heavy players within the organization and had a feeling of security going into your partnership. Then, immediately after the kickoff call, you never hear from them again and are paired up with an associate who wasn't apart of any of your initial discussions.

Know the roles and responsibilities of everyone associated with the project and who your point-of-contact(s) will be prior to getting started. By establishing a clear understanding of who's accountable for what and which roles are clearly defined (a communication plan can help with this as well), you can begin to sync yourself and your organization more appropriately to the tasks and objectives at hand. Look for this type of structure in your current partnership and within your search for a new one.


4. Ability to Show Results
You're 3-6 months into your relationship, what have been some of the results you've seen? Better yet, have you seen any results at all? If they aren't meeting your expectations (and better yet, they are not changing their outlook or strategy to meet those expectations), find a partner that is willing to share those results of their client successes publicly and who have a proven track record of getting results to their clients.

Check their reviews online or their list of case studies to get a better understanding of the results they've brought to other organizations and what they could bring to you.

What are some warning signs you've experienced when partnering with an Inbound Marketing Agency?