HotShotTrucking.com
---
Elevating Vital Shipping Services
Background
HotShotTrucking.com, a division of AirFreight.com, is a ground transportation service designed to simplify land-based logistics for companies of all shapes and sizes, with a particular emphasis on the energy industry. The company offers services ranging from standard shipping to emergency shipping across the U.S.

As a parent brand, AirFreight.com operates multiple service lines. HotShotTrucking.com needed its own identity and brand reputation, so their team came to SmartBug Media® to build a unique site, complete with engaging design features, to start to build traction.

The new site, HotShotTrucking.com, maintains a certain degree of consistency with the AirFreight.com brand while incorporating intel about personas and user needs. It marries key service information with new branded visuals to not only bring the brand to life but also deliver a concise elevator pitch to convert new leads.

See all of the ways we've helped the AirFreight brand: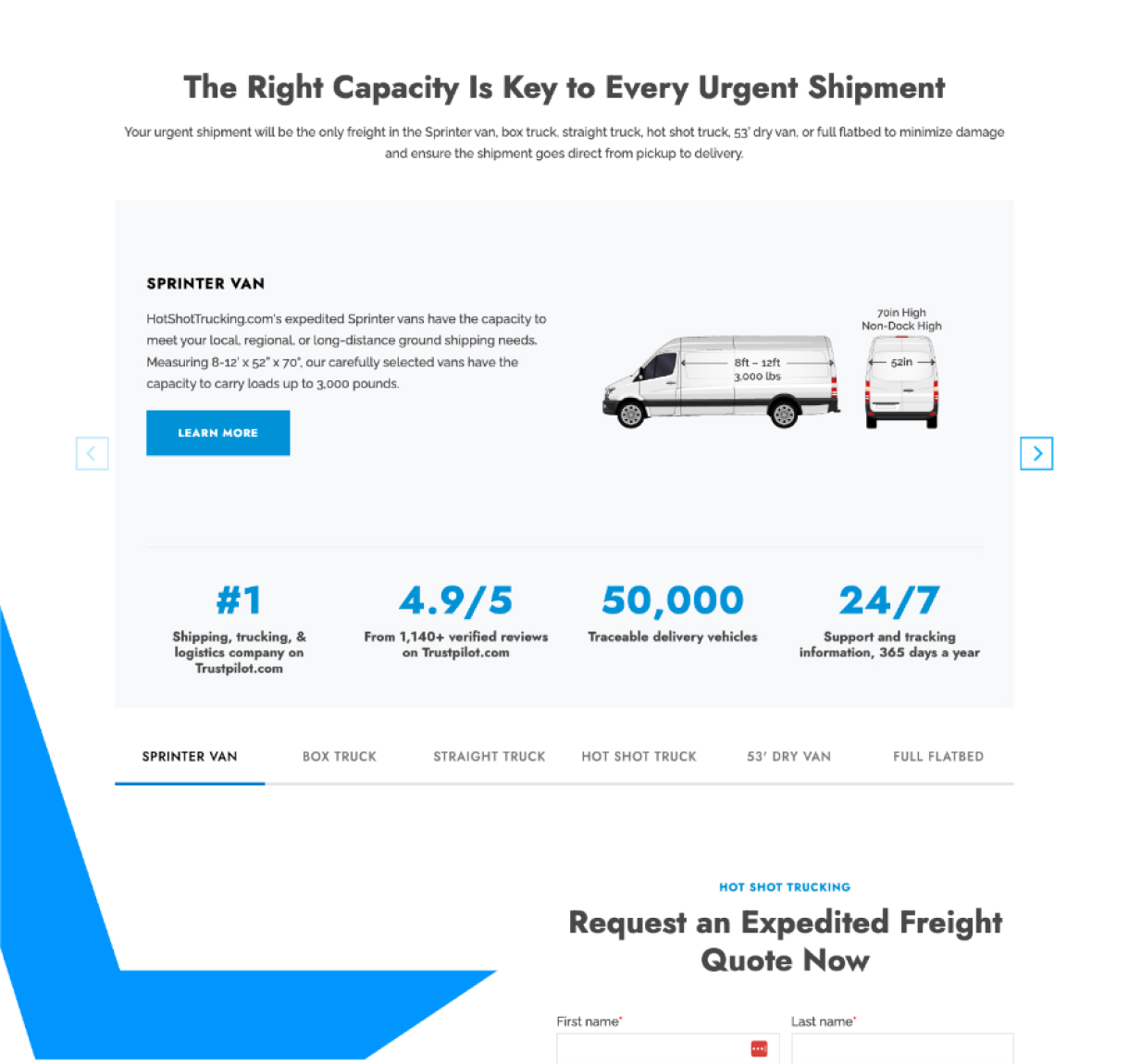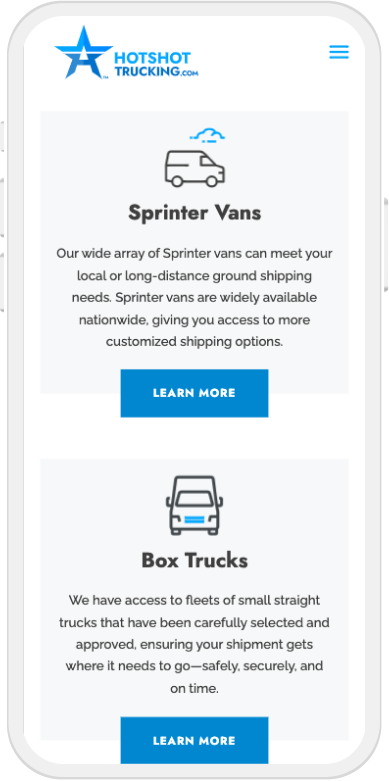 Homepage Shipping Module
HotShotTrucking.com streamlines land-based logistics, and emergency shipping is a major part of that. The homepage features a slider module to distill all available shipping options for users to choose from, plus it showcases key stats to inform the user's choice. It's built to be responsive, so the mobile version delivers a modified version of the same content for mobile devices.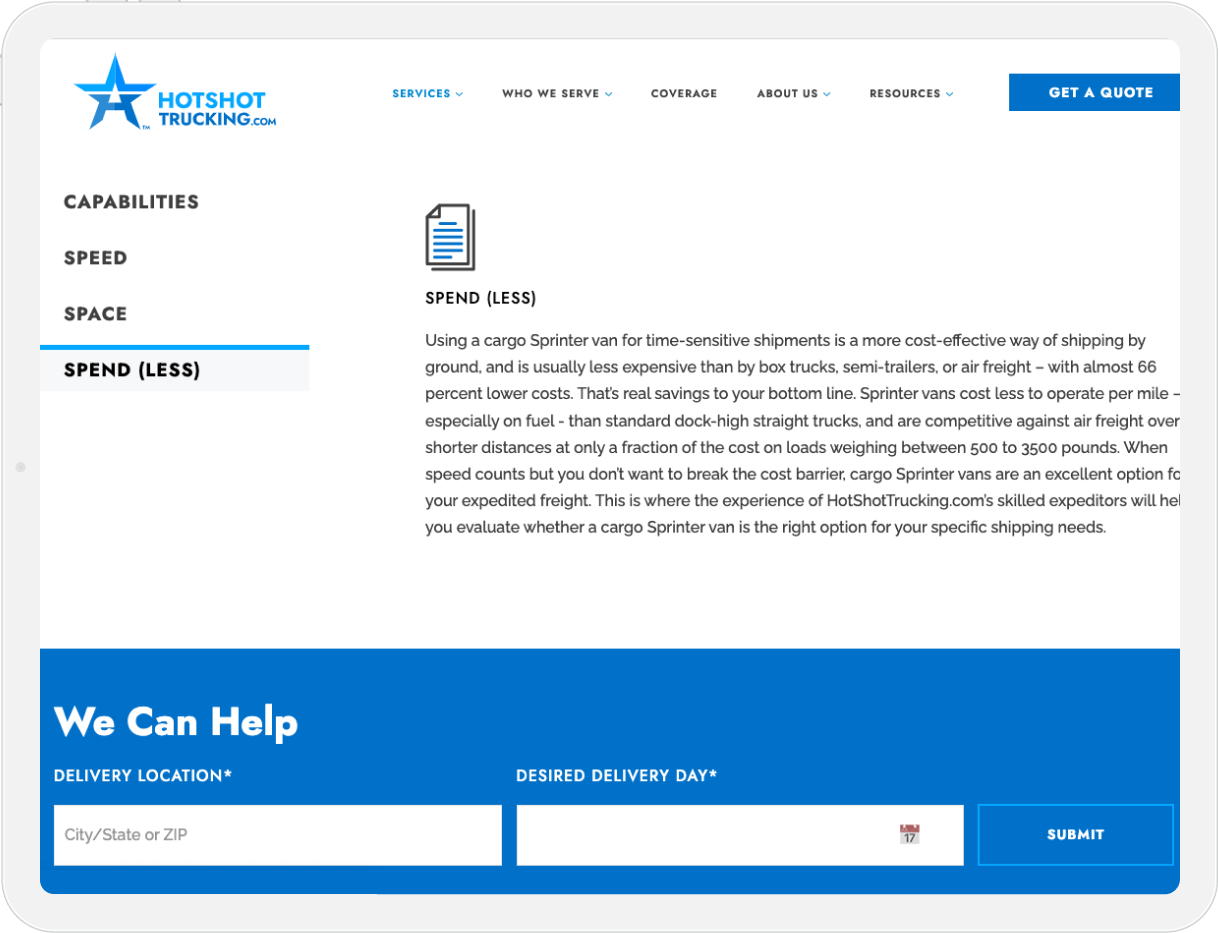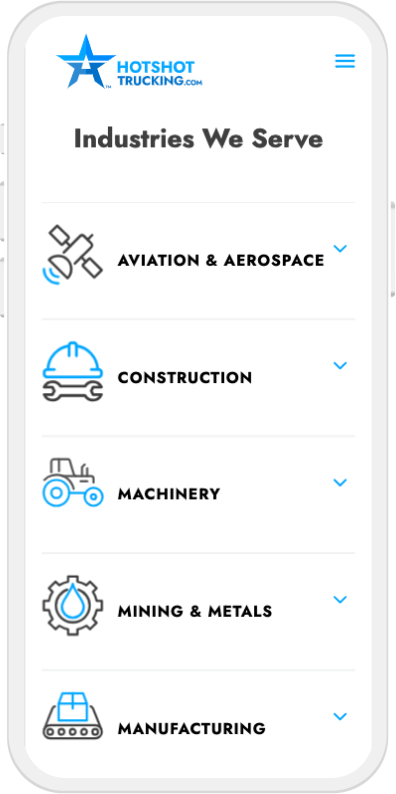 Custom Service Page Elements
Customers need to understand HotShotTrucking.com's catalog of services to determine the right-fit solution, so we added custom services pages to help. Each page has side sticky navigation to progress through the content either as users scroll or click the headers, preventing scrolling fatigue. We also incorporated custom micro-animations to re-engage users and a short form on each page where users can quickly identify their delivery location and expected delivery.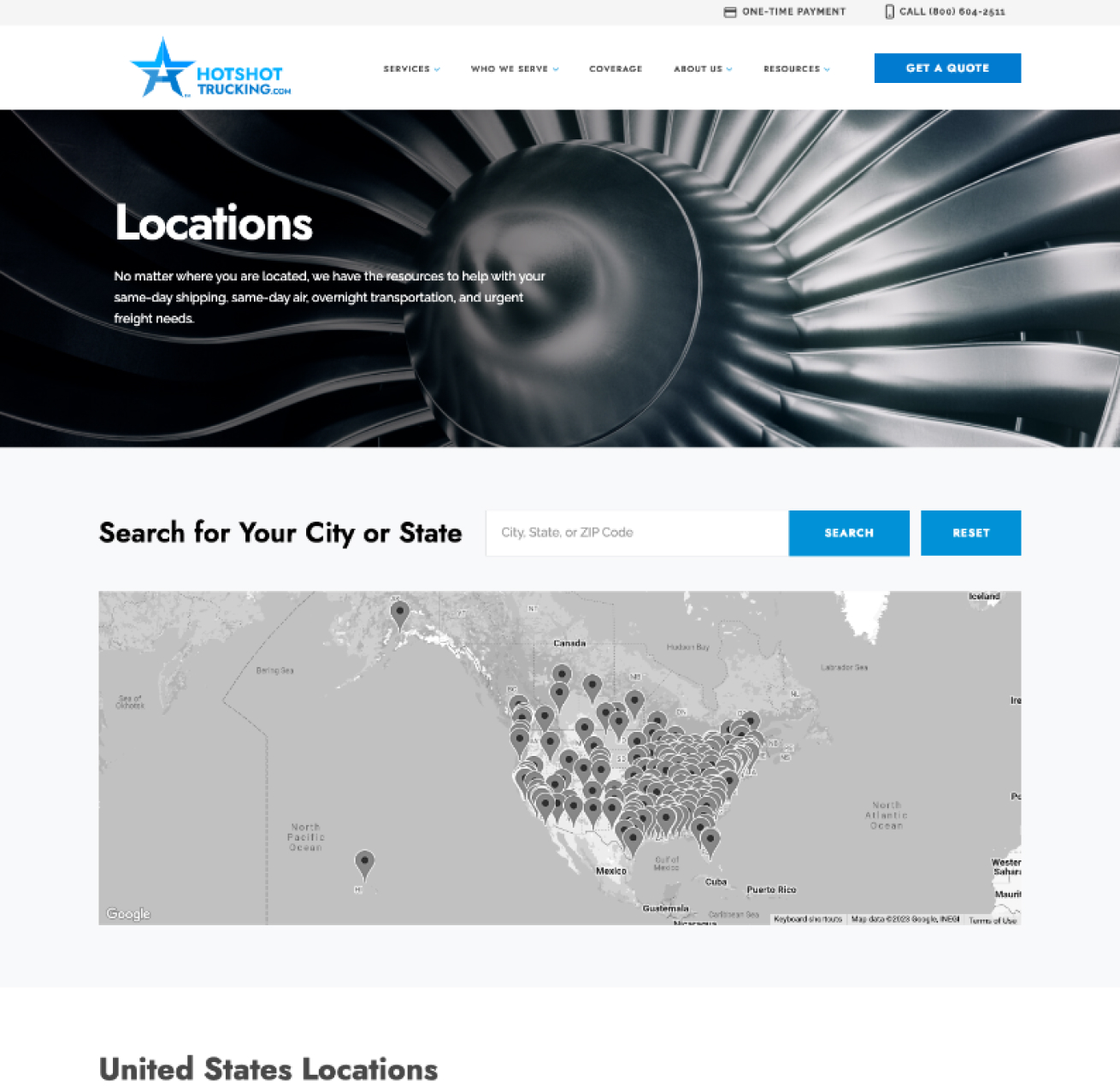 Searchable Location Page
Emergencies happen at the drop of a hat, and customers need to know they're covered. We created a location page that makes it easy to identify emergency shipping availability. Here, users can search by city, state, or ZIP code, or they can use the interactive map to find the closest available service location. Plus, if the user taps on any single location for more information, it pulls in a custom service module made with HubDB to list out all nearby locations and standardize contact numbers by region.