Vidyard
---
Enhance and Expand Your Strategy with Our Technology Partners
We work with the best and most innovative digital marketing technology partners to deliver the tools you need to get things done.
Why do I need video?
If your marketing strategy focuses on brand awareness and attracting new customers, converting more leads, or educating your current customers - then you have an opportunity to connect with your audience via video. Learn more here.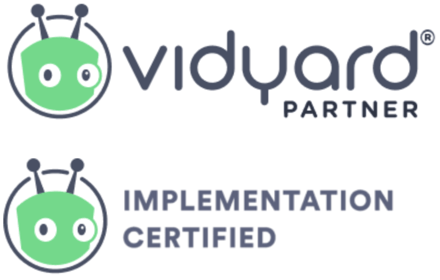 Why SmartBug + Vidyard?
With your dedicated intelligent inbound marketing team, you're investing in not only a video platform, but a Vidyard expert ready to build a strategy to reach and influence your audience, press all the buttons, and analyze the data.
We are committed to video
---
Wondering where to start when it comes to building a video strategy? Check out this ungated e-book to explore how to set goals, choose the right type of marketing video to meet your goals, what resources and tools you need to make your video, and more.
Latest Video Marketing Insights