As third-party cookies start to make their way out, marketers are exploring new ways to reach their audience with more privacy-friendly solutions. Although contextual advertising (the practice of matching the content of a webpage with the content of an ad) is nothing new, we're seeing a resurgence of this form of marketing because it doesn't rely on data about the user.

Why should I consider contextual advertising?
According to a study from the Advertising Research Foundation, more than three quarters of consumers consider the ads they see on electronic channels irrelevant. Contextual advertising is a tried-and-true solution to this problem. By creating and placing ads based on the content of the page, you can deliver a relevant experience while also protecting the user's data.
It's every marketer's goal to serve the right ads to the right audience, but it shouldn't come with a cost such as brand reputation. Contextual advertising enables brands to improve ad efficiency while capturing attention and increasing engagement.


What are different types of contextual advertising?
With contextual advertising, you can get creative with how your ads are presented to your audience. Here are a few examples:
Video Ads
You may have noticed while on YouTube that some of the ads that appear before or during the video seem related to what you're watching; that's no mistake. Contextual video ads can target users based on what they're watching. For example, if you're watching a video on baking a cake, you might get served an ad about online baking classes.
Native Ads
A contextual native ad can be the least disruptive because at a glance, they look like they're a natural part of the webpage. Like other contextual ad types, when done right, native ads create a great user experience by displaying relevant content.
Behavioral Ads
Over the past decade, the use of behavioral ads (using the page's content paired with the user's browser history) has grown exponentially. However, due to our impending "cookieless future," this is very likely to change.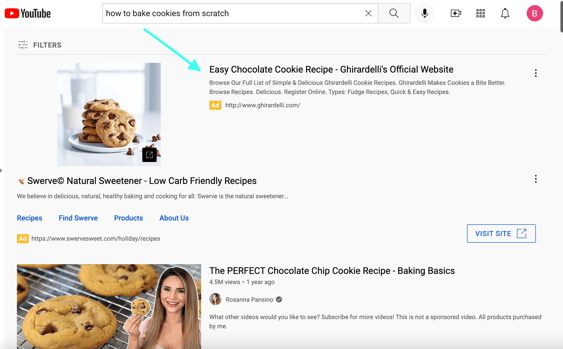 What are the major contextual advertising platforms?
Luckily, if you're new to contextual advertising, there are already several platforms that make it easy. Here is our list of today's top contextual advertising platforms:
Each of these platforms work in similar ways to match online ads to relevant websites by using select keywords. Google Ads is by far the most popular, mainly due to the size of Google's Display Network, but depending on your industry and ideal customer, you can still generate substantial results with any other ad network.


How do I get started with contextual advertising?
Regardless of which platform(s) you choose to go with there are few steps you should take first before diving straight in.
1. Define your strategy and goals.
As with any other kind of marketing campaign, defining your strategy and goals is the ideal first place to start. Consider questions such as:
What are you hoping to achieve with your contextual advertising efforts?
What is your budget?
Who is your ideal audience for these types of ads?
What action do you want them to take after they click your ad?
Whatever your goals, it's important to identify your desired results and the strategy to help you achieve them.
2. Conduct keyword research.
Keywords are what contextual advertising platforms use to match your ads to relevant sites. Ensure your keywords are applicable to your offer and that they aren't too narrow or broad in nature. You can use tools like Semrush or Moz to determine keyword search volume and rank difficulty.
3. Determine the best contextual ad types for your campaign.
Don't be afraid to get creative with the different ad types available to you. Each ad type is different in the way they are presented and served (more on that later).
4. Set up the ads and launch.
Now you're ready to navigate the platform itself. Once you're in the platform, all that's left to do is set up the ads with your chosen keywords and budget and launch your campaign!
Are you planning on creating a paid media budget in the future? Check out our paid media calculator to get started.