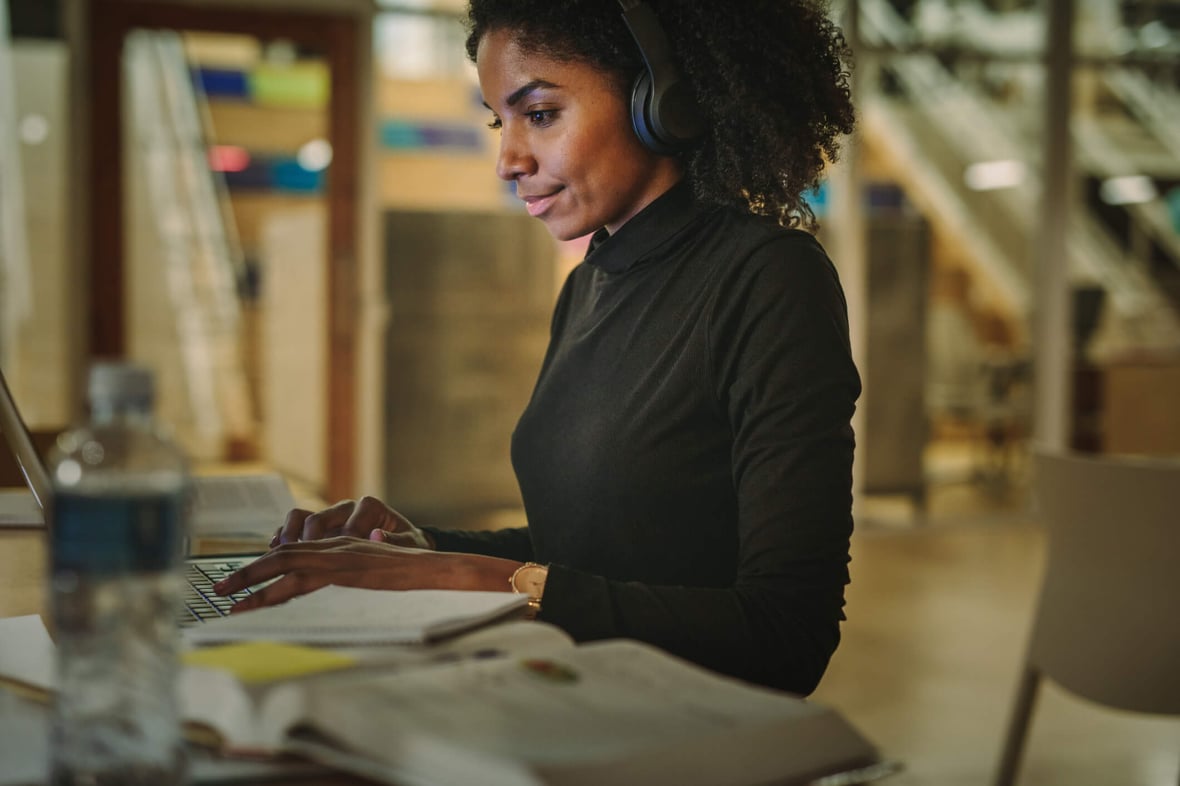 7 Things That Will Get Your CTAs Clicked Every Time
July 9, 2021
---
By Emma Bennett
A call to action (CTA) is your way of directing site visitors to take their next action. Unfortunately, many marketers and business owners miss out on these conversion opportunities simply from not taking the time to create powerful CTAs. Here are 7 tips that can help.


1. Show Value
First and foremost, your visitors need to understand the value proposition your CTA provides. The offer it is promoting needs to be something your audience desires. As you write your content, you keep personas in mind, and the same practice should be done for your CTA.
For the CTA itself, include copy that hits core keywords that would resonate with your audience. CTAs with a strong, personalized message could see click-through rate improvement of over 202 percent.
Remember, your call to action should show your audience how you can help them. The more you demonstrate you know their wants and needs with the CTA, the more likely they'll be to click.


2. Keep It Simple
When a person looks at a CTA, they should almost immediately know what they will get by clicking it and how to get it. After the brief value proposition/description of what the CTA leads to, direct them to the offer. Also remember to keep your tone actionable and use first person speech when possible.
Sample phrases include:
Download Your Copy
Access the Tool
Watch the Webinar Now
In terms of design, it's critical to make sure the reader knows this phrase is a CTA, not just an image on the page.


3. Strike an Emotional Chord
When people see CTAs that resonate with them emotionally, they'll be more likely to click through to the offer. One of the best ways to personalize CTAs is by implementing smart CTAs.
In a nutshell, by creating smart CTAs, your CTA content changes based on the person viewing it. For example, you can set up a CTA so after a person has downloaded an offer and they come back to the site a second time, they'll see a different offer, as opposed to someone who hasn't downloaded the original offer.
This way visitors won't see the same thing over and over again. Instead, they'll receive content that is more tailored to their needs. Cool, right?


4. Let the CTA Shine
Your CTA should not blend into the page; you have to make sure a visitor knows that it's there.


CTA Design

When you design your CTAs, use imagery and fonts that will make it pop. Make it look like something you would want to click. Make sure it's not too flashy, however. It still needs to be tastefully done.


CTA Location

Where you place the CTAs on the page of your site is very important. Be sure you include one above the fold so that people will see it even if they don't continue to scroll (inline CTAs are great for this!).
Another good place is at the bottom of the page. If people scroll all the way down, there will be a reminder to click through to an offer at the bottom. Marketers also enjoy placing CTAs in the sidebar of the page that allows visitors to see them at any point.


5. Match the CTA to the Content of the Page It is Placed On
People are more likely to click on a CTA if it's relevant to the rest of the information on the page. Make sure as you're creating content, you take advantage of HubSpot's ability to easily embed CTAs (inline and image) throughout your post. Check out these other tips for click-through rate improvement for your blogs.


6. Stress Urgency
While creating a sense of urgency isn't always necessary, making your audience feel like they have to do something at this very moment to get the value of a particular offer can be beneficial. By saying things like "Download Now" or "Last Chance to Receive This Offer," you make people inclined to act more quickly than if the urgent copy hadn't been there.


7. A/B Test Your CTAs
To ensure you're providing the most effective CTAs for your audience, it's important that you A/B test different variations. Once the versions have been running for a given period of time, make adjustments to the CTAs based on performance.
For example, if you notice that a CTA with blue text performs better than a CTA with green text, change the text color to green on the first CTA to see if that increases clicks. If it does, apply it to other CTAs moving forward.
Be sure to test only one aspect of the CTA at a time. If you change multiple components at one time based on performance, you won't be able to hone in on the problem.


Start Getting Clicks
When it comes down to it, good CTAs are made of just a few things: remaining focused on the reader's needs and providing clear, actionable direction for their next step. As always, keep your personas or ideal customer profile at the forefront of the problem your CTAs will solve and you'll be off to a great start. Start by refreshing CTAs on your high traffic, low conversion pages—and don't forget to track your results!
This post was originally published in September 2015 and has been updated since.
About the author
Emma Bennett is an Inbound Marketing Strategist based out of Norfolk, NE. With experience as an account manager and content strategist at a B2B inbound marketing agency, she has a passion for writing and loves to share inbound and digital marketing best practices. Her role at SmartBug has allowed her to develop expertise in the senior care and financial industries Read more articles by Emma Bennett.
Subscribe to get our new blogs delivered right to your inbox
Other insights you might like