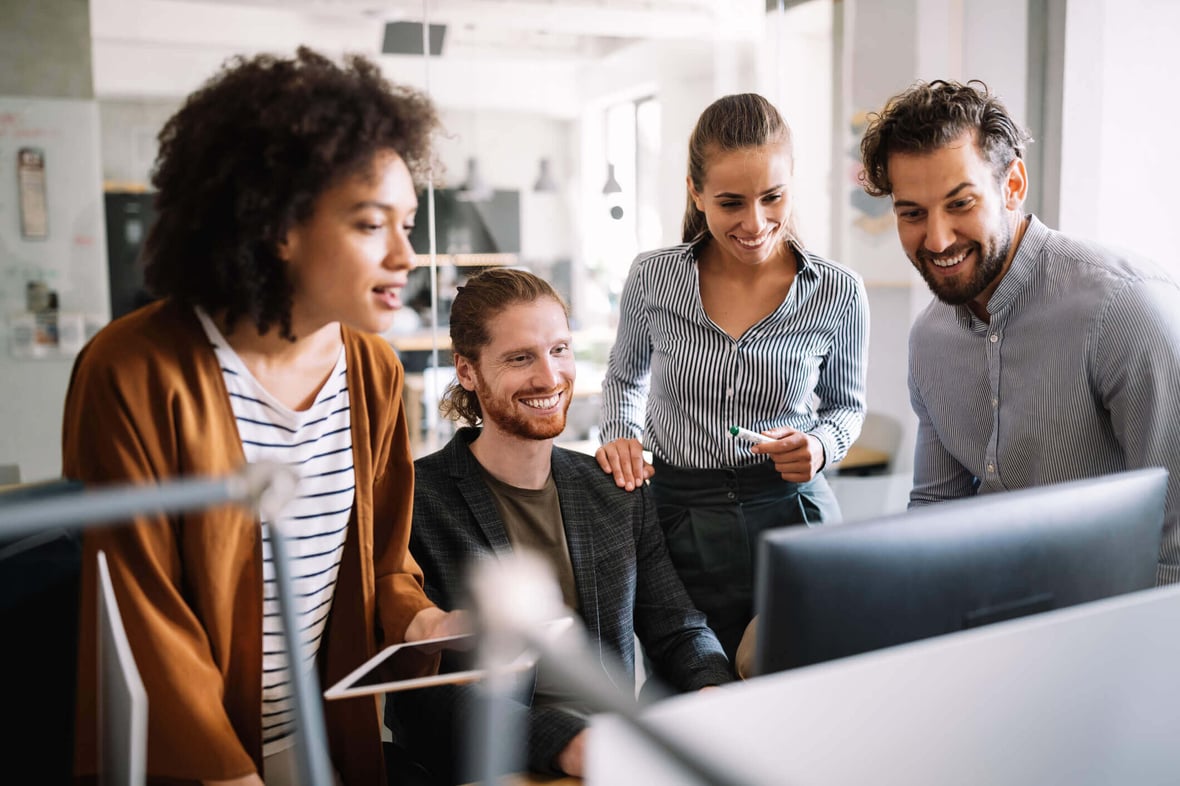 HubSpot's Operations Hub takes its already powerful CRM to the next level with three exciting tools: data sync, programmable automation, and data quality automation. These tools enable seamless integrations, more fully customizable automation, and top-tier data quality.
Who Needs HubSpot's Operations Hub?
Do you find yourself spending more time on reactionary tasks and trying to hold together disparate systems than focusing on business strategy and customer service?
Unfortunately, a lot of people can answer yes to that question. While there are actions you can take on a personal level, like the six ways to reclaim your time outlined in this article by Forbes, this blog is all about martech and ultimately, revenue operations (RevOps).
If you find yourself in a constant state of reactivity over productivity and don't go more than a few days without wanting to toss your computer out the window, then HubSpot Operations Hub is for you.
3 Problems Solved by HubSpot's Operations Hub
Whether you're a cake decorator or a digital marketer, a foundation of success is built on having access to the right tools that unite your team and support your strategy. With the right tools, you can tackle anything, including these three problems that HubSpot's Operations Hub features can address all in one platform.
1. Enhance Communication Between Applications and Systems
Data is your business's past, present, and future. It should tell the story of where you've been, where you are, and all the incredible places you can still go. It should be your foundation and the single source of truth that informs your strategy. But this isn't often the case ...
If endless spreadsheet imports and exports make your eyes cross, then the data sync feature in HubSpot's Operations Hub is here to help—no spreadsheets required.
Data sync continually shares data from both directions (or one way, it's up to you!) every five minutes, ensuring consistent and up-to-date data across applications and systems. Translation: no more chasing down that one person who keeps the spreadsheet only they can decipher at the right time in the moon's cycle.
All HubSpot users have access to default field mappings for basic information about their contacts. However, you'll want to look into Operations Hub Starter to create custom properties and edit field mappings.


Data sync integrations differ from basic integrations in a few key ways:
Data is shared back and forth in both directions.
Future and historical data is shared between systems, not just post-integration data.
Data updates in real-time, keeping information accurate across systems.
It doesn't require development skills—no code required.
It's fully customizable, allowing you to control where information goes.
From email marketing apps to billing and customer service tools, HubSpot's Operations Hub data sync feature includes 25 popular apps. You're sure to find the tools you're looking to connect.
By unifying and centralizing data as you scale, you will reduce lots of operational friction and growing pains. And most importantly, you will have a solid foundation of centralized truth to inform your daily operations and long-term strategies.


2. Say Goodbye to Dirty Data
Regardless of your industry, data is hands-down the most important resource you have. So what happens once you have multiple spreadsheets and integrations pulling data into your customer relationship management (CRM) platform? Things often get messy and quality can be left behind in the wake of quantity.
No matter where your data is coming from, HubSpot Operations Hub Professional and above enables the data quality automation tool in your HubSpot portal. This tool allows users to format property values via workflows. For example, you could create a workflow to standardize date format and capitalization, update phone numbers, and more. And it's all automatic.
Combined with the aforementioned data sync feature of HubSpot's Operations Hub, data quality automation workflows clean all of your data across all of your apps and systems. Data quality automation ensures you have clean and usable data to keep your customer experience professional and your team headache-free.
3. Break Free from Rigid Workflows
Last but not least, liberate your team from rigid workflows using HubSpot's Operations Hub's programmable automation feature. Although HubSpot's existing workflow actions are still powerful, greater customization is necessary for businesses to continue to grow on the platform.
HubSpot's answer is three custom automated actions only available in Operations Hub:
Custom code: Discover infinite possibilities using node and JS libraries to run SQL queries, format text, make API calls, and more in addition to adding secrets (API keys).
Create a webhook: Share data in your HubSpot portal with external systems via an HTTP post request, and also trigger alerts and notifications in third-party apps.
Custom bot actions in chatflows: Use a code snippet to customize your chatflow to your business's needs and empower your team's relationship with your customers.
Although it's great to keep your martech stack minimal and efficient, it's not realistic to expect everything to happen in one tool. Using HubSpot's Operations Hub powers business processes across multiple systems, bringing everything together for your team and supporting your RevOps strategy.
Get Started
For RevOps to work, you must have a strategy and the tools needed to scale as your business grows and needs evolve. HubSpot's Operations Hub features offer an escape from siloed systems, inconsistent data, and inflexible workflows by empowering your operations team to build the company, united around a reliable source of data truth.
Stop working for your operations tools and make them work for you! Get started on your RevOps strategy and seize new opportunities with supported HubSpot implementation.

About the author
Sara Wolfe Vaughan is an Inbound Marketing Specialist from Arizona. As a former non-profit professional with an MFA in creative writing, she has worn many hats from branded content creation to game-changing capital campaigns. Her focus is on helping clients build lasting relationships with their customers. Read more articles by Sara Wolfe Vaughan.
Subscribe to get our new blogs delivered right to your inbox
Other insights you might like