Providing Much-Needed SEO Help to a Nonprofit
---
Overview
In our first ever pro bono retainer with nonprofit, SmartBug Media® helped an organization committed to supporting burn survivors advance its SEO strategy.
Background
Phoenix Society for Burn Survivors is a nonprofit organization whose mission is to serve burn survivors, their loved ones, burn care professionals, researchers, and anyone else committed to empowering the burn community and building a safer world.
Founded in 1977, Phoenix Society has evolved into the leading nonprofit organization—focused on support, advocacy, and research—for the burn community. Based in Grand Rapids, Michigan, Phoenix Society moved beyond its state borders and now provides virtual support to burn survivors and their families around the world.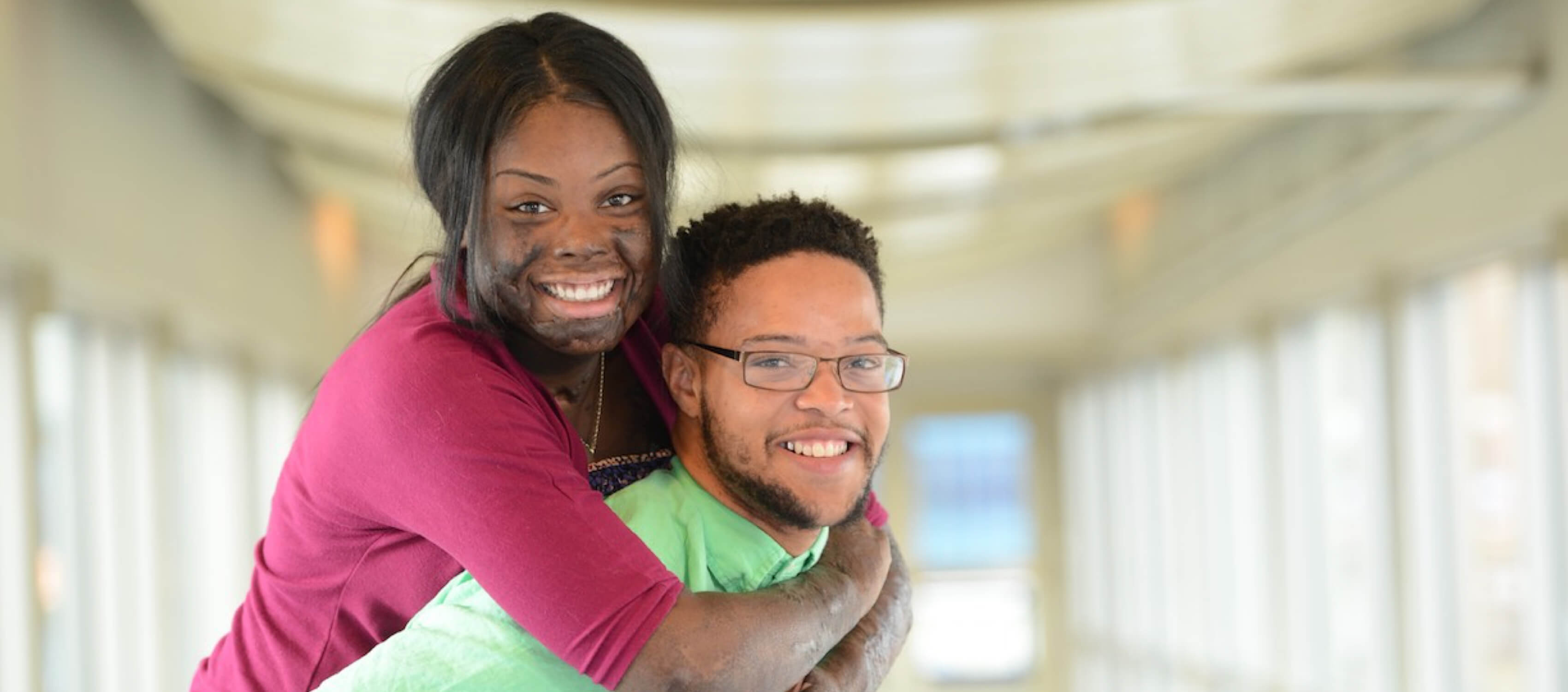 The Problem
Trying to Keep Pace During 2020
Through compelling stories, essential resources, live events, and an empathetic voice, Phoenix Society provides crucial support for burn survivors, their families, and advocates. In early 2020, the organization relaunched its website to better serve the burn community's needs. Rachel Anderson, Phoenix Society's Marketing Content Manager, and Niki Averton, the organization's Program Manager—Outreach, also wanted to update the website for SEO, but they didn't have the capacity to tackle the work involved.
"As a nonprofit, we are limited in our resources, both in terms of funding and the size of our team," Anderson says. "We're a very small team, and that has limitations."
When the COVID-19 pandemic spread, Phoenix Society found itself in a unique situation. Hospitals and in-person burn programs were unable to effectively support survivors, either because resources were diverted to handling the pandemic or because virtual capabilities weren't in place. Many burn survivors turned to the internet looking for whatever help they could find.
One of those survivors was Amber Wilcox, a SmartBug Media Marketing Manager. In April 2020, Wilcox suffered a serious burn injury in her kitchen. After her hospital stay, she returned home—and needed support that the hospital couldn't provide.
"One night I was up at 3 a.m. itching like crazy, and I needed relief," Wilcox says. "My husband and I were Googling 'relief for burns,' and a Phoenix Society article came up. They had good information. That week I joined a call and was able to get a ton of help."
Phoenix Society's virtual support was a blessing to Wilcox during her journey through the healing process. She wanted to give something back, and through SmartBug, she had an opportunity to do so.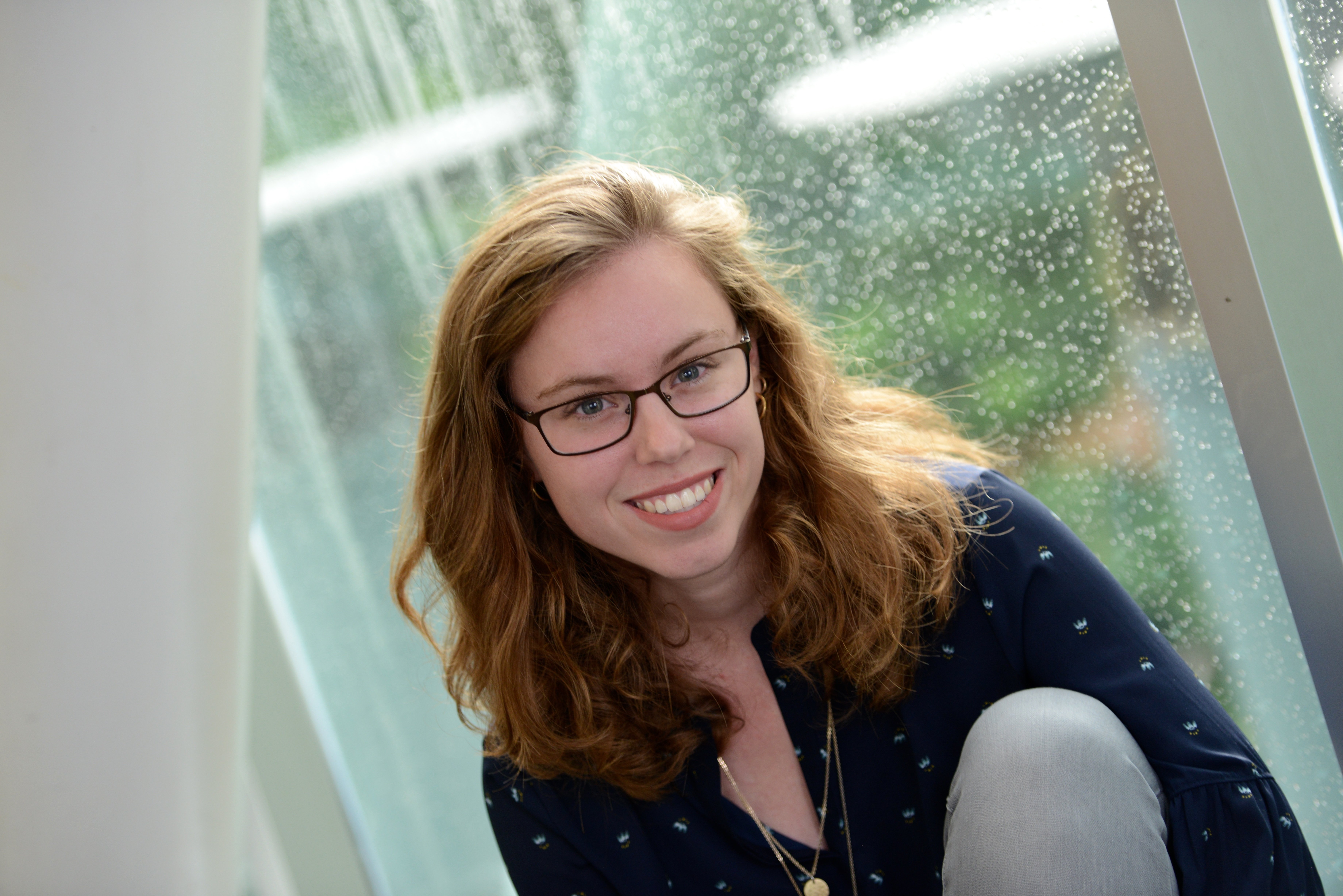 So many burn survivors have no idea that resources like this exist or that a community like this exists, and they feel really alone. Having a strong SEO strategy not just helps our goals as an organization, but helps a lot of people to know if they need that support, if they need that reliable source for information, that there's a place to go to get it
Program Manager—Outreach
Phoenix Society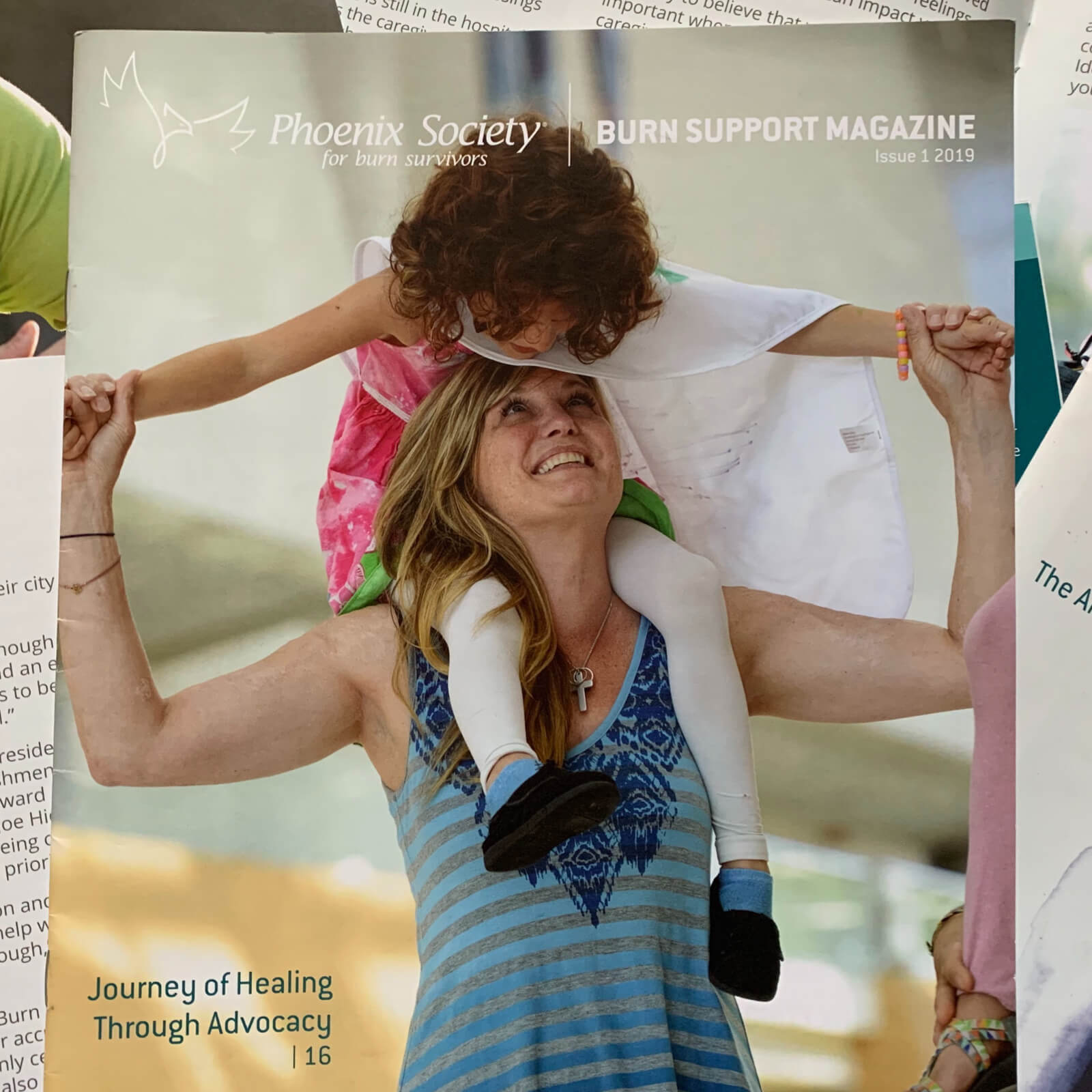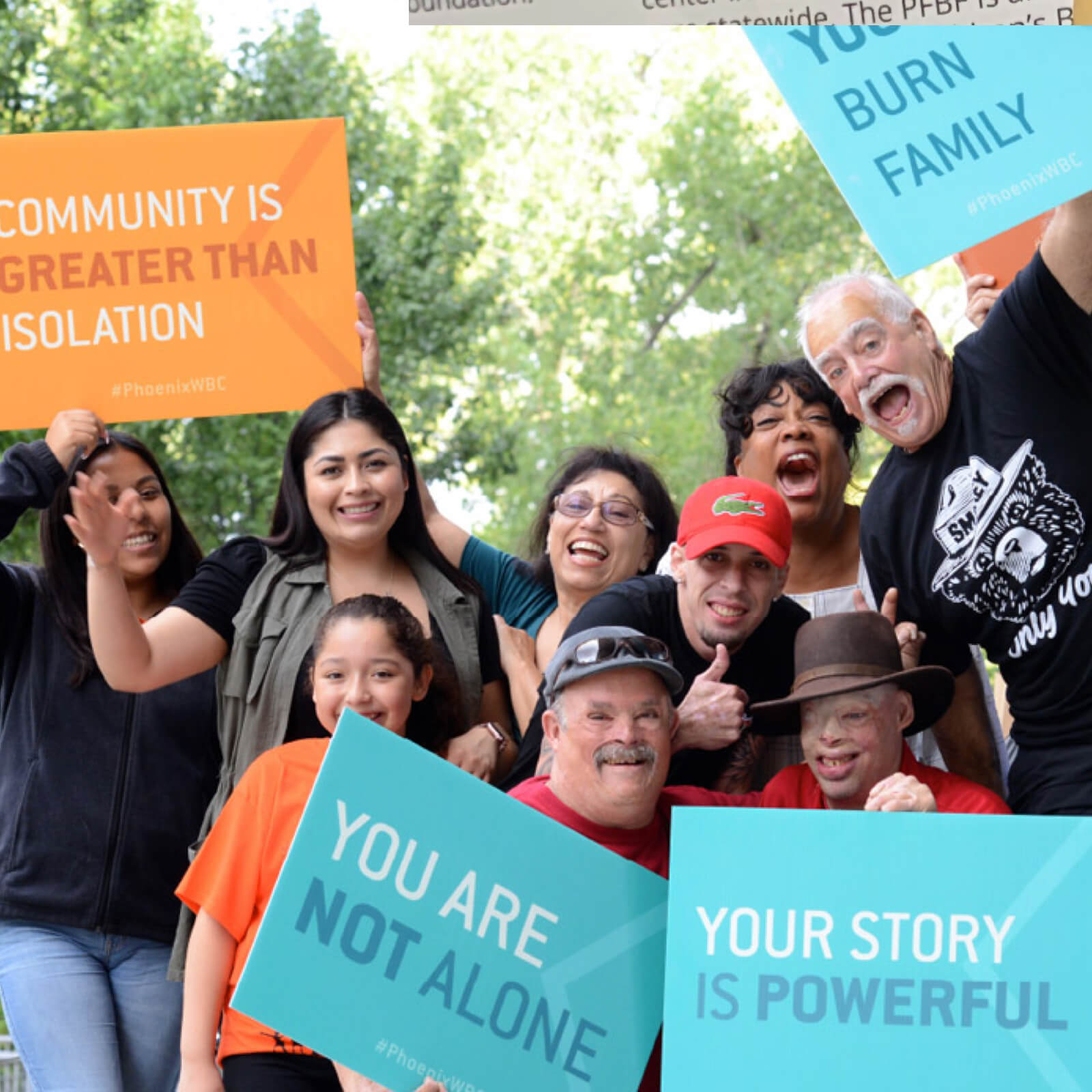 OUR SOLUTION
Prioritizing SEO
List off the solutions and services:
Search engine optimization (on-page and off-page)
Keyword research
Conversion rate optimization (CRO) audit
Training
Marketing consultation
In 2019, SmartBug began developing an initiative to offer pro bono agency work to nonprofit organizations. Having previously worked at a nonprofit, Wilcox was a big believer in this plan, but she hadn't put together any sort of formal proposal. Then, she suffered her burn injury and found the support she needed from Phoenix Society.
"From the beginning, I said there is literally no way to repay them for all the things they've done for me," she says. "I had become really close to them. They used me for a lot of their campaigns, because I sought their support early on in my journey, which is really important for burn survivors. I'd do anything to help them."
Wilcox had formed a relationship with Anderson—also a burn survivor—and told her about SmartBug's program and asked how we could help. Their conversations helped identify a clear need for Phoenix Society: boosting the organization's search engine optimization efforts.
"It's amazing to hear from survivors, 20 or 30 years from their injury, just finding Phoenix Society now," Anderson says. "We needed to fix that. We knew we needed to put more tools to SEO, but we didn't have the budget to do it."
The discussions between SmartBug and Phoenix Society led to a plan that included:
On-page SEO recommendations for the Phoenix Society website
Keyword discovery
A blogging calendar, including recommended titles
Miscellaneous help, including technical recommendations and disavowing bad backlinks
Training calls, to give guidance on continuing the SEO strategy after the pro bono retainer ended
"We're really zeroing on connecting with people on their journey as they're transitioning from the hospital to home, because we've identified that's an area where a lot of people are falling through the cracks and our support is really transformative," Averton says. "So approaching SEO with that in mind—and there's a different time in someone's journey and specific things they are going to be thinking about—is really important to us. Because Amber was burned rather recently, she could help us think about that in the work we've already done and give us a list of keywords to target that demographic."
The Results
A Blueprint for the Future
Improving SEO on Phoenix Society's Resource Center became a big focus of the retainer. Not every recommendation was immediately adopted, but the organization now has a solid plan, as well as the tools to increase the reach and impact of their website and content.
"Amber was really on us in a great way to schedule meetings, look at audits, look at reports that she sent over," Anderson says. "Just having everything in one place was a huge help."
Says Averton: "It was really helpful the way Amber and the team approached this project as giving us the tools to continue to succeed, helping us to prioritize where to channel our best efforts and get the most impact out of this relationship, with a very realistic understanding of our capabilities on our end."
The partnership likely will continue, even as the initial pro bono retainer expires. Phoenix Society was awarded a Google Ad Grant, which comes with strict requirements on how the money can be used. We may provide expertise to help Phoenix Society navigate this exciting opportunity.
The relationship has also given SmartBug a blueprint for working with future nonprofits and offering marketing help to organizations in need.
"At SmartBug, we're passionate about building belonging for both our clients and our employees," Wilcox says. "As a burn survivor, it was my honor to have the opportunity to work closely with the Phoenix Society team, which has done so much for my recovery, for this first ever nonprofit partnership."
See our full expertise in
See who else we've helped