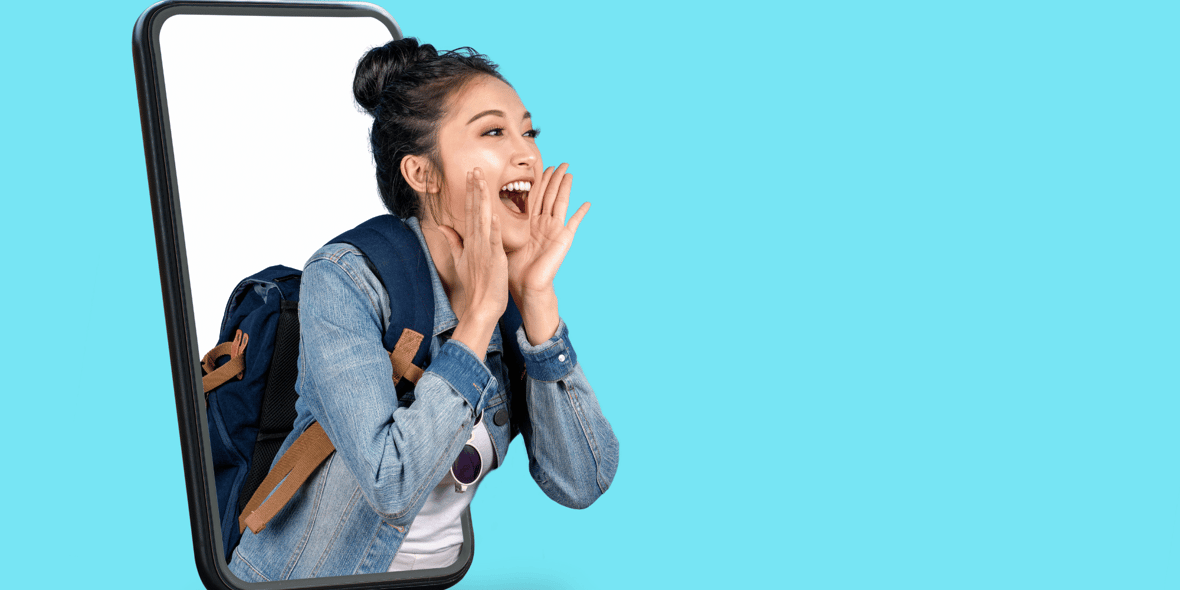 By Kira Renee
In their early days, pop-ups earned a bad rap as annoying, jarring internet irritants that do more harm than good when it comes to engaging customers.

That is, until the right pop-up is delivered at the right time to the right user, making the digital stars align and hooking a new customer in a way most marketers only dream about.

Fortunately, modern marketing methodologies and tools are giving pop-ups the reputational makeover they deserve, turning them into engaging, interactive, and fruitful ways to connect with customers all along their journey with your brand.

One particularly strong pop-up powerhouse for Shopify users is Justuno, a platform offering a full suite of conversion rate optimization (CRO) tools, including a pop-up builder and powerful back-end data management and integration capabilities.

Still a Shopify pop-up skeptic? Here's why Justuno may be just what your e-commerce site needs.


How the Right Shopify Pop-Ups Are an E-Commerce Marketer's Secret Weapon
Pop-ups have emerged as a powerful tool for marketers who know the right way to deploy them, capable of hooking new customers, building trust with existing clients, driving sales, and boosting revenue.

With the right preparation, design, and timing, pop-ups can:
Nudge potential customers toward making a purchase, increasing conversion rates.
Support targeted communication campaigns, collecting data that marketers can use to keep customers informed about new products, promotions, and updates.
Pop-ups can also help with fostering engagement with existing customers, allowing businesses to gain deeper insights into their preferences and behavior to build tailored marketing strategies and more personalized and engaging shopping experiences.
Shopify Pop-Ups with Justuno: What You Need to Know
Not all pop-up applications are made the same. For Shopify businesses, Justuno is a leading option for those looking for a powerful back end for snappy data processing, a flexible design interface, and smooth integration with existing customer experience (CX) tools.
Powerful CX Integration
One of the primary advantages of Justuno pop-ups is Justuno's seamless integration with CX tools such as Klaviyo, allowing businesses to quickly leverage Justuno's capabilities to enhance customer engagement and drive sales.
A Data Processing Powerhouse
Justuno's integration with Klaviyo and Shopify lets businesses boost their data analysis capabilities with custom fields. This level of personalization enables businesses to better tailor their marketing messages to specific customer segments, fostering deeper connections and increasing the likelihood of conversion.
Flexible and Engaging Design Options
Justuno stands out from the pack with its ability to offer cohesive design integration with your Shopify store. Whether you're choosing an existing design or customizing from a template, Justuno gives your team the ability to deliver pop-ups that seamlessly blend with your site's design, ensuring a professional and consistent brand image.
Justuno also offers a wide range of pop-up styles, including interactive elements such as games and lotteries or other triggers for businesses that prefer exit intent options or an embedded presentation.
Tips to Take Your Justuno Pop-Up Success to the Next Level
Taking your Justuno pop-up success to the next level requires the right dose of planning and optimization. Here are some tips to help your team create the right combination of pop-ups:
Incentivize Early
Entice new visitors with an attractive financial incentive right from the start. Offer a discount, coupon, or special offer that encourages potential customers to make their first purchase, increasing the likelihood of a conversion.

Additionally, consider personalized incentives for returning and long-term customers. By tying the incentive to your loyalty program or offering personalized rewards based on their past purchases or preferences, you'll foster stronger customer loyalty and encourage repeat business. Customizing the pop-up experience for each visitor can lead to higher engagement and conversion rates, ultimately taking your Justuno pop-ups to the next level.
Have a Simple Design and Clear Branding
To boost the success of your Justuno pop-up, prioritize a simple and clear design that:
Reflects your brand's identity.
Aligns with your website's overall look and feel.
Incorporates consistent branding elements such as colors, fonts, and logos.
Offers visual cohesion that will foster familiarity in your visitors.
Don't forget to optimize your pop-up design for both desktop and mobile devices, a step that Justuno's platform makes easy, allowing you to create responsive pop-ups that automatically adjust to different screen sizes.
Boost Engagement with Interactive Games and a Compelling CTA
Integrate interactive games into your Justuno pop-up and pair them with a strong and persuasive call to action (CTA). A game will catch your audience's attention and make them feel connected to your brand, while a compelling CTA encourages them to participate. These two elements work in tandem, resulting in higher engagement and increased conversions.
Be Deliberate About Timing, Delivery, and Frequency
Finally, it's important to align the timing and frequency of your pop-ups with your customer's journey.

Some of this comes down to pop-up basics: Deliberately time your pop-ups to align with key touchpoints in the customer journey, ensuring they provide relevant value without being intrusive. For example, avoid displaying the first pop-up immediately when a visitor arrives at your site; instead, use exit-intent technology or delayed triggers. Similarly, implement rules to control the frequency of pop-up display, preventing repetitive interruptions for visitors who have already interacted with or closed the pop-up.

The use of pop-ups that request phone numbers for potential SMS engagement ups the ante for marketers. Exercise extra caution with these and make sure you have obtained explicit consent to send text messages.
Harness the Power of Justuno Pop-ups
When designed and employed correctly, pop-ups can be powerful marketing and engagement tools to capture visitors' attention and drive action. Even better: Well-timed and relevant pop-ups can enhance a user's experience by providing valuable offers, discounts, or personalized content. When you witness the power of a great pop-up, it might go from an irritant to an integral part of your customer journey.

However, when pop-ups are poorly executed or appear excessively, they can stand out in a bad way, leading to frustration and driving users away.

Strike the right balance by weaving the power of Shopify, Justuno, and Klaviyo together—and, of course, following these tips and best practices. With all these elements together, your pop-up strategy will become more effective and user-focused, leading to higher engagement, improved customer experience, and increased conversions on your Shopify site.

About the author
Kira Renee Kira is our E-Commerce Product Marketing Manager at SmartBug. She believes in a people-first and data-driven marketing approach. Previously working with many reputable e-comm brands, building their online brand presence and teaching companies how to enhance their marketing strategy to be customer-centric. When she's not creating a stellar marketing strategy, you can find her enjoying a crisp sour beer surrounded by her hundreds of plants and receiving cuddles from her Labradoodle. Read more articles by Kira Renee.
Subscribe to get our new blogs delivered right to your inbox
Other insights you might like