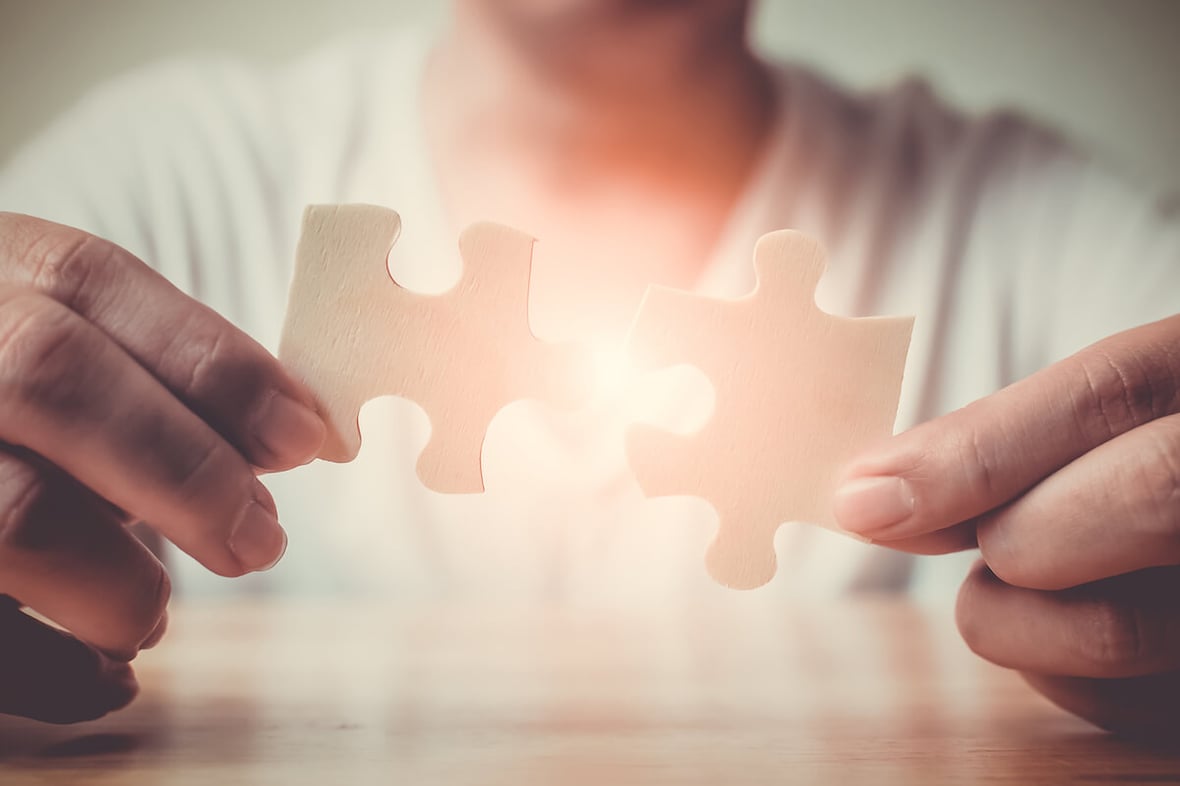 How to Blend Traditional Marketing with Inbound for Senior Living Providers
August 6, 2020
---
By Emma Bennett
Seniors are going to the web to determine their paths toward senior living. In fact, the overwhelming majority of senior living and senior care customers start their journeys with online research, with 75 percent of senior living consumers researching through search engines.Although digital marketing (such as inbound marketing) is important to help move buyers through the Buyer's Journey, senior care marketers shouldn't forget about traditional marketing tactics. Both digital and traditional marketing can help spread your message across multiple platforms and throughout the awareness and decisions stages of the Buyer's Journey. Below, we provide a few ways senior care providers can blend traditional marketing with inbound marketing, but first:


What Is Integrated Marketing?
Rather than simply using various media to help tell parts of a brand's overall story, integrated marketing leverages each channel's intrinsic strengths to achieve a greater impact together than each channel could achieve individually. You're not using only inbound marketing tactics like blogging or traditional marketing tactics like billboards—you're using both together to share your brand message.
Typical channels that senior care providers use are:
Advertising: Broadcast, print, internet, outdoor, online classified ads
Direct marketing: Direct mail, emails, telemarketing
Sales: Materials such as sell sheets, brochures, presentations
Online/Digital marketing: Email marketing, mobile marketing, user-preference coding (or remarketing)
Social media: Facebook, Twitter, YouTube, LinkedIn, Pinterest, Instagram
Content marketing: Blogs, newsletters, content offers, premium content
Public relations: Community outreach, news releases, public events, grand openings, press conferences
Special promotions: Limited-time offers, contests, rebates, special events
To effectively reach your audience, senior care providers need to start with brand personas and identified marketing messages. A well-defined target persona will help you craft messages that will be effective across multiple channels.
If your senior care facility doesn't utilize all of the channels above, that's perfectly fine, but it's imperative that you understand each channel's strengths and weaknesses for your organization, which can be identified by analyzing the conversion rates of each of your tactics.
Once you have a list of the most efficient channels, you can use that information to build your multichannel strategy—and avoid spending extra time and money on efforts that won't produce results.


How Can Senior Living Providers Use Integrated Marketing?
The most important part of a successful integrated marketing campaign is consistent branding and messaging. If a senior living community wanted to launch an integrated campaign, it would also need to set up appropriate tracking metrics, such as tracking URLs and phone numbers (so you can see the number of calls from a certain piece of marketing collateral).
An integrated campaign could include the following channels:
Google ads (using geotargeting; think of them as online billboards!)
Print ads in local publications
Billboards near your community
Once you've developed a consistent message and brand for your campaign, you can adapt it so that it fits each channel appropriately. Try to use the same images, copy, and calls to action on each ad if you can. Beyond message consistency, marketing integration also focuses on the distribution of the message in a properly timed order or sequence based on interaction with the customer and the specific media used.
Once your campaign is live and running, make sure to have a process for following up with the leads you've pulled in. Lead nurture sequences are an effective way to stay in front of leads that have converted on the digital aspects of your campaign.


How to Make the Best of Both Worlds Today
We'd be remiss to not speak about the ways that COVID-19 has changed the marketing landscape, especially in the senior care world. The beauty of integrated marketing is that you can use multiple platforms to share your message and information. Although these tips are directed at marketing during a pandemic, they should be applied all the time:
Build trust across all of your marketing channels:
Figure out a regular cadence for resident and family communications with authentic and transparent messaging
Deliver customer-first messages through multiple channels such as email, text, push notification, and social media.
Don't forget to un-schedule any non-COVID-19–related messages that may appear insensitive.
Focus on customer experience more than ever:
Remember, prospects and current families/residents don't want you to just sell them on senior care right now. Make sure you're proving to your audience that your main focus is the health and well-being of residents and that you're here to make their lives easier.
Try launching a Facebook ad campaign showing how residents are spending their time and staying connected with family and friends.
Try setting up an activity at your community and sharing the photos on social media and in emails. Recently, a U.K.-based senior care facility spent time recreating iconic album covers

. These are the stories and examples prospective families (and residents) want to see to know their loved ones will be cared for when they make the move.
If you're looking for more ideas for your senior care marketing strategy, we've got you covered in this article.
*This post was updated July 28, 2020.
About the author
Emma Bennett is an Inbound Marketing Strategist based out of Norfolk, NE. With experience as an account manager and content strategist at a B2B inbound marketing agency, she has a passion for writing and loves to share inbound and digital marketing best practices. Her role at SmartBug has allowed her to develop expertise in the senior care and financial industries Read more articles by Emma Bennett.
Subscribe to get our new blogs delivered right to your inbox
Other insights you might like