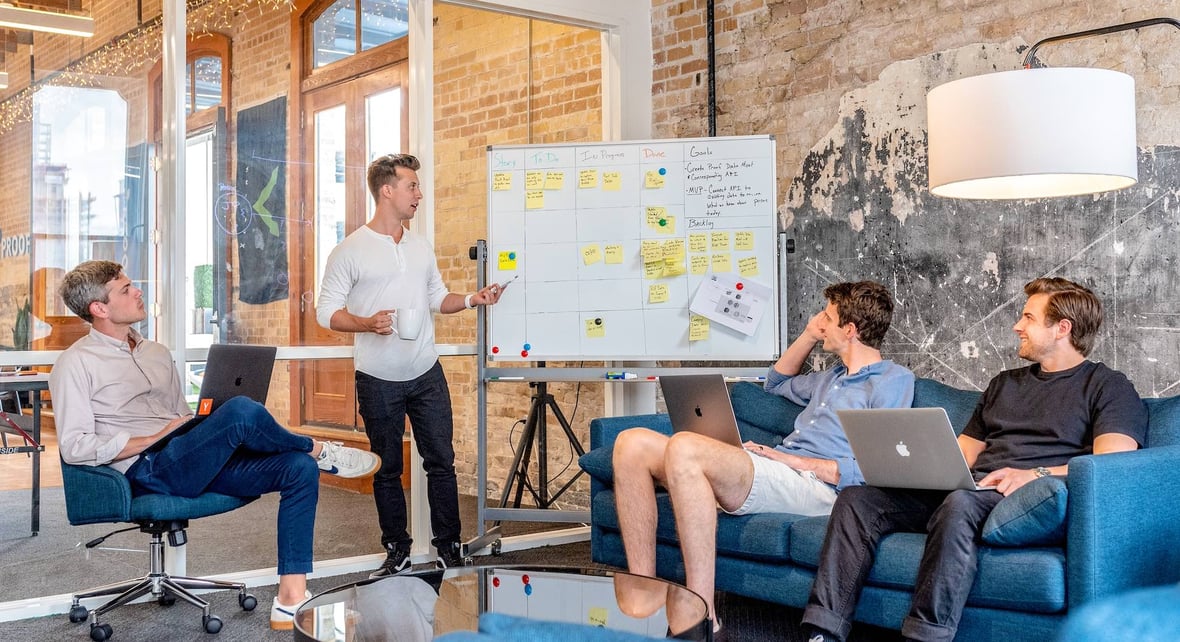 Five Components of an Integrated Content Marketing Plan
March 26, 2012
---
By Ryan Malone
According a recent Content Marketing Institute survey, ninety-percent of organizations use content, including blogs, articles and e-newsletters, as a vital part of their marketing efforts. Providing informative, useful or entertaining content has proven to be a highly effective way for companies such as American Express, Mint and Disney gain subscribers and increase brand awareness in a way that provides value to their customers and increases engagement.
We've heard too many times comments like, "But those are bigger companies, and they have the resources to execute content marketing." Yes, they have resources, but content marketing is the great equalizer. If you are interested in putting together a content marketing plan for your own brand, here are five components that are crucial to its success.


1. The audience
Who will you be writing for? What does your ideal audience look like? Where will you find them and how will you reach out to them? How do they buy? What language do they use? These details work together to create buyer personas - the first step in any effective content marketing program. More importantly, they ensure you're talking to the audience that will actually be interested in your product or service.
Without clearly-defined personas, your content marketing plan can easily fall apart. Don't shortcut understanding your audience better than anyone.

2. The content
What kinds of content can you share? Don't limit yourself to blog posts or website articles. Can you commission an infographic that is relevant to your brand? Shoot a video showcasing creative ways to use your product? Hold a webinar? Make transcripts of in-person events available for download?
Content should be useful, engaging, entertaining and offer value to the consumer. Low-quality content is useless at best, and can actively harm your brand at worse. Don't be in such a rush to begin your content marketing plan that you sabotage it by pushing low-quality content. Equally as important - don't fall into a run of producing the same types of content. The more variety you have, the more compelling you'll become.


3. The content creators
Can you create content in-house or will you need to outsource it to freelance writers, graphic designers or videographers? If content must be outsourced, where will you find the resources to help build an editorial calendar, product content and ensure your content is optimized for search as well as distributed outside your website. Many companies turn to content marketing agencies who live and breath this stuff. It's what they do.
Regardless of who you chose for content creation, look for samples and references and be prepared to pay industry standard for top talent.


4. The goals
What actions do you want your readers to take? Sign up for your mailing list? Follow you on social media? Share content with friends? Click a link for more information about your products? Without clearly defined goals, it's impossible to measure the effectiveness of your content marketing plan and you'll find that efforts are soon abandoned.
A word to the wise: don't fall victim to the misperception that all content needs to focus on a sale. For sure, all content should help drive the selling process, but some of the best content is designed to acquire prospects into a sales pipeline, where you can deliver a powerful lead nurturing campaign. Focus on the goals of your content portfolio and build your calls to action accordingly.


5. The metrics
You need to have a way to measure your success in getting the audience you want to take the actions that you desire. Some examples of metrics that you'll want to track include:
Landing page conversions
Blog subscriber growth
Likes or follows on social media platforms
Comments
Social shares and bookmarks
Retweets
Mentions on social media platforms
Mentions and links from other online sites
A well-designed integrated content marketing plan can provide an ideal way of getting your brand in front of your most likely prospects while providing them with something of value.
Do you utilize integrated content marketing plans for your business? What would you add to this discussion? Let us know by tweeting us at @smartbugmedia

About the author
Ryan Malone is the founder and Chairman of the Board of SmartBug Media and is a veteran of Deloitte & Touche, Seagate and several venture-backed technology companies. When he's not leading SmartBug and helping clients build high-octane marketing organizations, he's loving his wife and daughters and unsuccessfully learning the guitar. Go Terps! Read more articles by Ryan Malone.
Subscribe to get our new blogs delivered right to your inbox
Other insights you might like