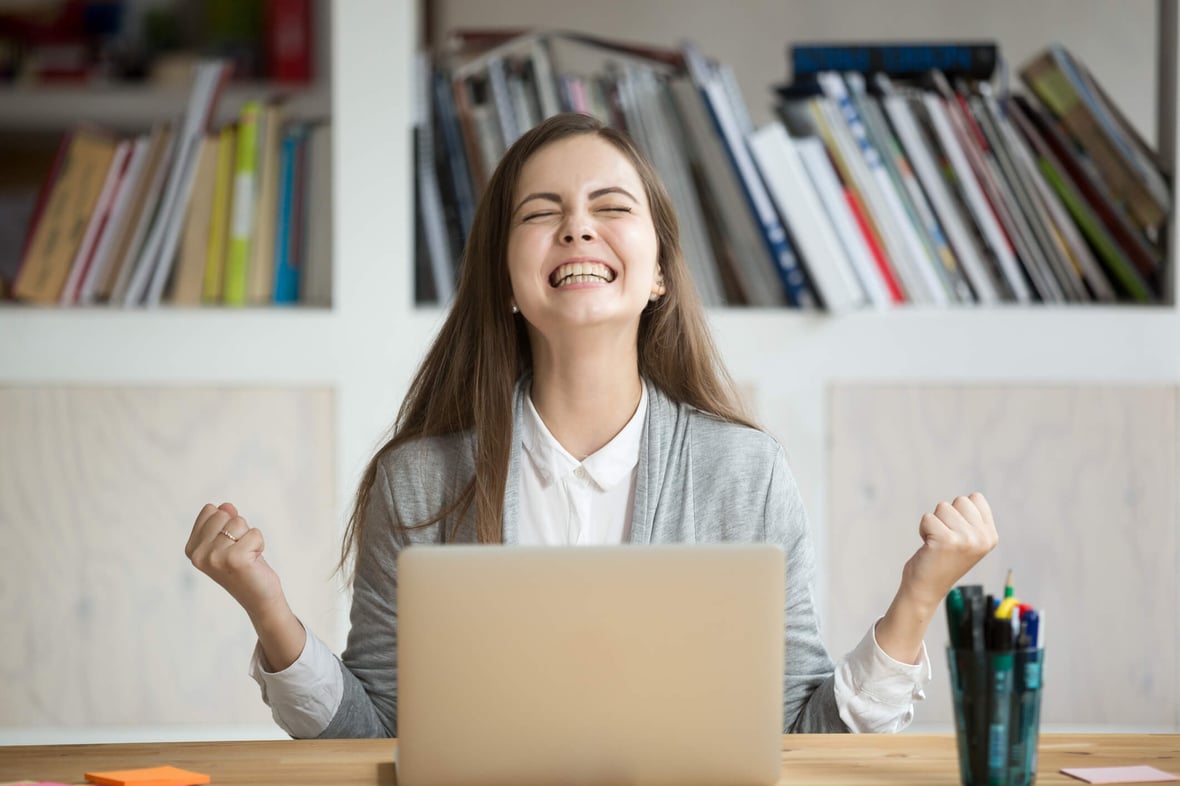 Tips for Setting Your Inbound SDR Team Up for Success
August 1, 2018
---
By Jen Spencer
According to InsideSales.com's "The State of Sales Development" report, the sales development (SDR) role lends itself to more automation than any other role within the sales team due to the very nature of the position. In fact, as part of the report, companies shared that their average spend on sales technology was $3,827 per rep, per year. That's a lot of technology.


Would you rather listen to this blog instead of reading it? Just click play below.


While a powerful and agile tech stack is fundamental to any sales and marketing strategy, the technology alone won't help your team achieve its goals. Here are three tips for setting your inbound SDR team up for success:
Communicate
Rather than putting your inbound SDRs in a position where they are reacting to your prospect activity, communicate openly and often about upcoming marketing campaigns. This includes larger scale events, such as trade show sponsorships and webinar presentations, as well as less public campaign launches, like email newsletter send dates and premium content offers (think e-books, guides, downloadable worksheets). Don't forget about PR efforts, either. For example, the date you know your CEO will be featured on an industry podcast, or your VP of Customer Success has a byline in Forbes or Inc. These events, large and small, will inevitably trigger activity from both prospects and current customers, so sit down with your sales development team to learn the best mechanisms for sharing this campaign information with them.
Pro tip: Have your inbound SDRs block out periods of time on their calendars when an email campaign is launching. This is the optimal time for them to reach prospects at their computers or on their phones because those individuals will be engaging in real time with marketing content.
Enable
Consider an inbound SDR as a human layer in your inbound marketing campaign. You publish a blog post that helps your buyer personas recognize a specific pain. From there, you nurture your prospects by sharing more valuable content with them to help them understand how to alleviate their pain. As these prospects begin to consider a potential solution, your inbound SDRs should be ready to provide additional guidance and support. Enable your inbound SDRs with buyer persona overviews, or battle cards, that help them understand the best ways to communicate with these individuals. Understanding a persona's communication style, communication medium preference (phone, email, social, or text), and their most significant concerns and needs will enable your SDRs to better support your prospects along their buyer journey.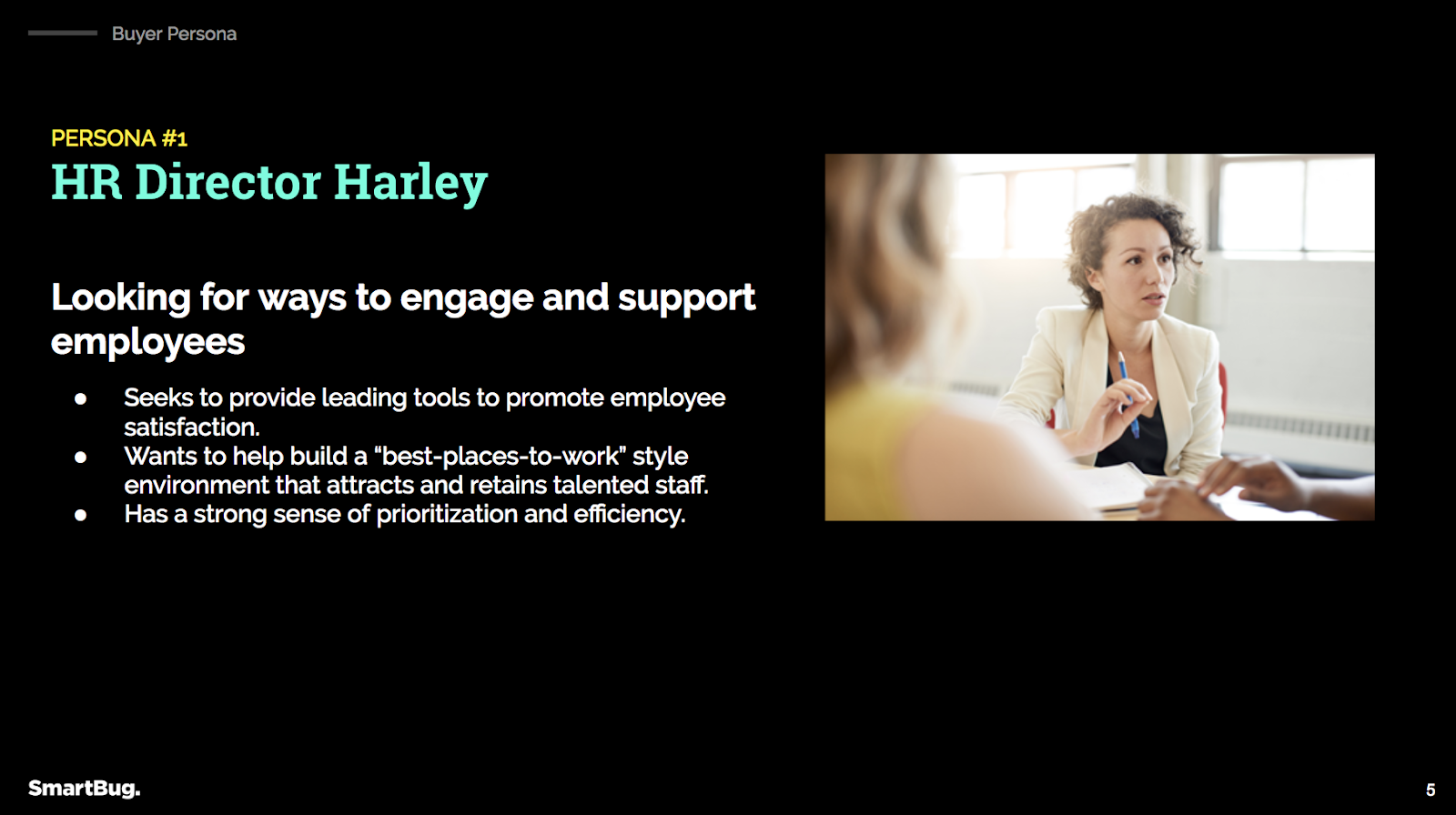 Pro tip: As you develop content for your marketing campaign, try adding a piece of sales enablement in the form of talking points organized by persona. It's overly optimistic to assume your SDRs will read every piece of content your team creates, let alone be prepared to speak to the appropriate messaging of each persona. A one-page overview for each campaign will enable your SDRs to meet the needs of your future customers in a more helpful and efficient manner.
Analyze
Develop a cadence for analyzing the effectiveness of your inbound marketing campaigns as they relate to inbound SDR success metrics. If your inbound SDRs are measured based on booked meetings or sales accepted leads, start analyzing your marketing campaigns through the lens of your SDR metrics. You may discover that your consideration stage content, which is intended to convert a marketing qualified lead to a sales qualified lead or opportunity is falling flat with one of your key personas. In addition to examining the quantitative data, seek qualitative data from your SDR team. Which campaigns yielded the most engaging conversations? Which campaigns were most accessible to both your SDRs and your prospects? Were any of your campaigns overwhelming or even over the heads of the people they were intended to help? This type of feedback is best retrieved from collaborative sessions where you can hear anecdotal information and then discuss opportunities for improvement.
Pro tip: Grab informal time with individual inbound SDRs. Walk to the coffee machine together, or sit down next to someone new at a company meeting. You don't need to block out an hour on someone's calendar to get the feedback you need to improve your campaigns. In addition, there may be feedback someone will share with you one-on-one that they might not feel comfortable sharing in a group setting.
As you consider your SDRs to be the human layer of your inbound marketing campaign, you're bound to uncover many other ways to better communicate with, enable, and analyze those sales development efforts. What tips do you have for inbound SDR team success? Share your stories in the comments here or on social media.

About the author
Jen Spencer oversees all operations, executing on SmartBug's growth and market expansion strategy, which is focused on delivering superior, cutting-edge service to the company's customers and partners while continuing to invest in the people and culture that make SmartBug® a great place for employees to work and develop their careers. Read more articles by Jen Spencer.
Subscribe to get our new blogs delivered right to your inbox
Other insights you might like