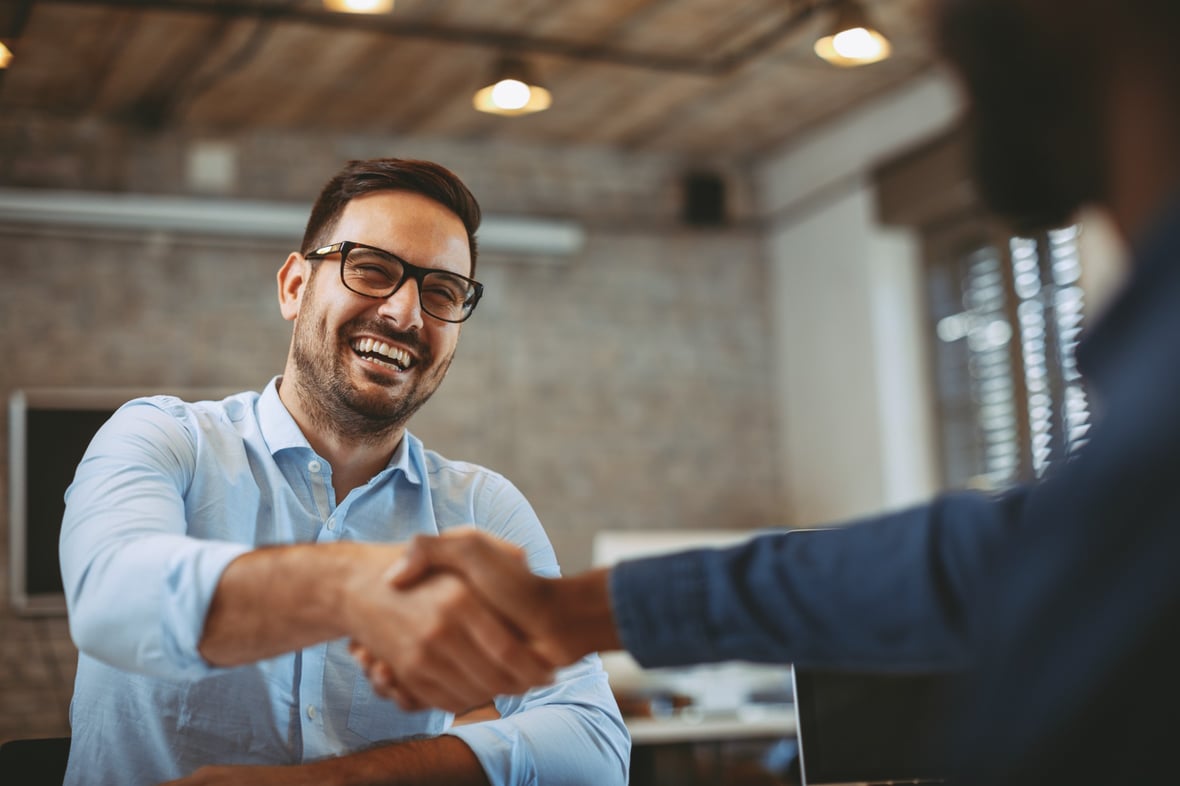 Three Inbound Strategies Finance Marketers Need for Success
August 29, 2019
---
Content marketing costs 62 percent less than traditional marketing and generates three times as many leads.
This statistic from Demand Metric should show you the importance of inbound marketing and why companies continue to invest in content marketing year after year.
But content marketing varies by industry, and when it comes to finance, there are certain inbound strategies that will turn out to be more important than others. We've already started to see these take shape in recent years, so let's explore what finance marketers need to be keenly aware of in order to generate future marketing success.
1. Utilizing Video Marketing
Right now, less than half of all financial services companies have video on their websites. This stat alone represents a huge opportunity for companies who can deliver helpful, quality videos to leads and customers.
Although some traditional customers still desire one-to-one human interaction, most consumers now expect digital and self-service resources online, and this means live chat, robust FAQs, and resource pages—as well as video explainers and tutorials—should be a priority.
Why is video such a powerful tool for financial marketers? Here a few reasons:

a. Human Brains Are Hardwired for Storytelling
MRI scans have shown that watching movies is the closest we get to dreaming with our eyes open. Although financial videos certainly aren't Hollywood-produced movies, video is still a powerful medium that draws and keeps our attention more than words on a page.

b. It's Easier to Break Down Complex Topics
SmartBug™ has worked with clients across the financial industry—including forex brokerages, credit unions, and banks—and one thing we've learned over the years is just how important educational information is to leads and customers.
With video, marketers can take 30 to 60 seconds and share tips with prospects and customers that may be too difficult or take too long to explain via text. An example of this would be a forex brokerage sharing a video with anyone who opens an account, explaining what to do when they first log in to their account and how to navigate trading tools and charts.

c. Video Can Help Build Relationships and Extend Customer Trust
The more we're exposed to something, the more familiar we become with it. In psychology, this is known as the mere exposure effect.
Think about the number of ads you see each day. How many new companies and products are you exposed to? Likely hundreds, if not thousands. But what companies or products do you remember? What ads today garner your attention?
Video not only helps keep our attention, but it has also proven to be a fantastic way to build relationships with customers and extend trust. In 2017, Wyzowl published a report that found that 97 percent of businesses who produced explainer videos to entice customers said the same videos increased users' comprehension of their services or products.
How does video content fit inside the inbound methodology? Let's take a brief look at some examples within each stage of the Buyer's Journey.

Attract: Newsletter, Website, Email, Social Media, YouTube
At the attract stage, video can introduce people to your company or product. Social media, YouTube, and email are all great places to kick off your video sharing.

Engage: Website, Blog, Partners, Agents/Reps
Video is also a great way to engage and share information with partners or agents, even your own reps. Placing helpful videos on your website and blog channels is also a great way to keep people engaged with your content.

Delight: Website, Portal, One-to-One Communications
Keeping customers satisfied and delighted is an ongoing challenge for companies, and video can help. One-to-one, personalized videos can be great for connecting with customers and solving problems, which can help create truly memorable and enjoyable experiences.
There is a huge opportunity right now in the finance industry for companies to use video to nurture people in all stages of the Buyer's Journey. If you'd like to learn more about this topic, watch our on-demand webinar: How Video and Inbound Marketing Are Humanizing Financial Services.
2. Humanizing Content
Every month at SmartBug, we host a Marketing Lab, an all-company training where we review new SEO tools, go over new marketing platforms, and share tips and tricks that strategists and consultants have recently found. In one of our most recent labs, we held a writing boot camp where two of our senior brand copywriters shared their best writing secrets. One of the first things shared in the presentation was that marketers should be writing at a seventh or eighth grade level.
This isn't about dumbing things down for an audience, but it is about writing for an increasingly distracted audience.
We've written blogs for companies in the fintech space for years, and you would be shocked at some of the words/phrases that we've seen companies insist on using. The financial services industry isn't always easily comprehended, so marketers should be thinking about to how make their products and services sound and feel easy to understand. Again, this isn't about dumbing down content or your product—it's about making things easily digestible to someone who doesn't know what your company offers or how you help.
3. Focus on Personalization
"Hey Chris, having your usual today?"
Working remotely, I start work at a coffee shop every morning in Milwaukee. It didn't take long before employees were calling me by name and asking if I wanted my usual.
Now, I've seen regulars at bars before and heard other people order their usuals before, but not me. And I have to say, the first time I was called by name and asked if I wanted my drink, it was like I had joined some exclusive club. It felt good.
I tell this story because consumers today want to feel valued. They enjoy brand experiences that are personal—even if they may not know it yet.
Although the finance industry isn't exactly the sexiest industry to be in, people rely on their financial institutions. Brands that can create personal and efficient experiences for customers will have an advantage in the coming years.
This quote from Craig Corte, Chief Digital and Design Officer at Barclays Africa Group, speaks to some of the challenges financial companies have seen over the years and the shift that's happening with customer experiences:
"Banks have traditionally been very good at building product and then putting it in front of customers. They have never taken enough time to really think about whether they are solving customer problems. I think as we move into much more competitive arenas, where competitors are less likely to be other banks, this realization that we are fundamentally now working for customers, ironically, is starting to land."
At the end of the day, companies that can provide humanized, personalized, and delightful experiences will reap the benefits of customers who are demanding more from their brands and financial institutions. These three strategies and tactics should be at the forefront of every financial marketer's mind right now.

About the author
Christopher Hutchens was formerly an E-commerce Marketing Strategist at SmartBug Media based in Salt Lake City. Originally from Chicago, Chris graduated from Mizzou and worked in Columbia, Missouri as an interactive project manager for five years before coming to SmartBug. Outside of work, Chris loves to travel, snowboard, and play/watch basketball. Read more articles by Christopher Hutchens.
Subscribe to get our new blogs delivered right to your inbox
Other insights you might like