The 5 Step SaaS Marketing Plan
April 2, 2015
---
By Andrew Macey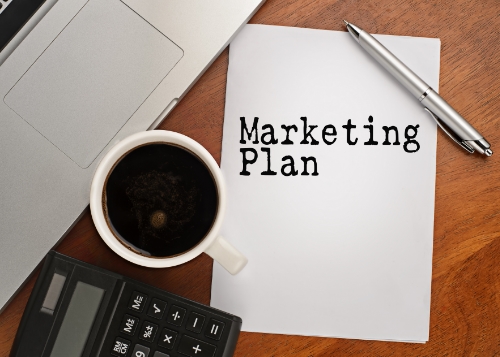 Establishing a sound marketing plan is an important step for any SaaS company. Early on, mapping out a step-by-step marketing strategy can build the momentum necessary to yield fast growth. Most often, the focus is on acquiring new users. Although revenue goals are in mind, generating a growing user base provides great benefit to the organization as a whole. From the marketing and sales side, you can gain insight into certain campaigns or pieces of information that your audience responds well to. Additionally, the product team can generate valuable feedback, thus improving the product further. This article will walk you through 5 essential steps every SaaS company should take in their marketing efforts to grow their users and hit revenue goals.
1. Know your Personas
The first step in any marketing plan revolves around knowing your audience. Identifying buyer personas gives your team a clear direction in what content to provide and how to frame communication. It's important to research your audience's pain points, how and where they consume information, general demographics and your unique value proposition. This data will significantly impact the marketing materials and customer-facing content you will be soon producing.
2. Start with Growth Hacking
As mentioned earlier, the immediate need is to acquire new users, and to do so quickly. Growth hacking is the process of growing your user base in a short period of time, in a lean manner. Examples of this are often seen on social media, where communication with broad audiences can be done at virtually no cost, as well as blogging opportunities. Successful growth hackers leverage existing relationships by securing guest blogging or webinar opportunities and tend to be extremely creative in their marketing campaigns. Keep in mind, the real driver in this situation is website traffic. Be sure to seek out your audience and generate significant buzz, which will directly impact website visits. These campaigns will encourage new user sign-up and really kick start your growth plans.
3. Include Inbound
Once personas are developed and you've completed some early-stage growth campaigns, leveraging inbound marketing is a great next step. Inbound will address all major aspects of your company's online presence as well as increase the quality of the leads being generated. With this step, be sure to create an extensive content calendar, both for blog articles as well as lead generating offers. These will attract visitors and also convert prospects into new leads, thus keeping your sales pipeline full. As these leads are being generated, effective nurturing campaigns should be put in place to keep contacts warm and funnel them towards sales conversations. If you haven't already, be sure to look into an inbound marketing platform such as HubSpot, with which you can manage and analyze all inbound efforts.
4. Display and Paid Marketing
Now that you have content and successful conversion paths setup on your site, setting aside some budget and time for paid marketing efforts can be very successful. Using paid advertising and targeted social ads, you can get very specific as to who you are targeting and only market to your particular demographics. Creating unique conversion paths with appropriate landing pages and thank-you pages will undoubtedly increase your conversion percentage from this traffic, and setting up correct analytics such as tracking URLs will give you important metrics needed to report on the ROI of these campaigns.
5. Budget Expectations
At this stage, having executed and reported on a variety of marketing campaigns ranging from early-stage growth-hacking to paid search, it is important to analyze all efforts and allocate budget accordingly. Obviously, certain efforts come with a higher cost, however be sure to analyze which campaigns not only generated the highest number of leads, but also how many new users and paying customers signed up as a result. At the end of the day, the work we put in should affect our bottom line and help to hit revenue targets. Make sure you are using close-loop reporting to see the full lifecycle of the leads you are generating. Connecting your marketing tool to your sales CRM will provide your team with a unique perspective into the correlation between lead generation campaigns and closed business. This information is key when considering budget and cost for upcoming campaigns.
Marketing new products, especially online, requires the right tools and significant creativity. With so much information out on the web, be sure to target your audience with the right content, social interactions and engaging email communication. Following these steps will provide your team with a framework for SaaS marketing, but obviously, there is more that can be done. What unique marketing steps have you taken for your SaaS company?

About the author
Andrew Macey was formerly the Director of Sales at SmartBug and is a HubSpot alumni. He has more than 5 years experience in inbound marketing and is a graduate of the University of Vermont. Read more articles by Andrew Macey.
Subscribe to get our new blogs delivered right to your inbox
Other insights you might like