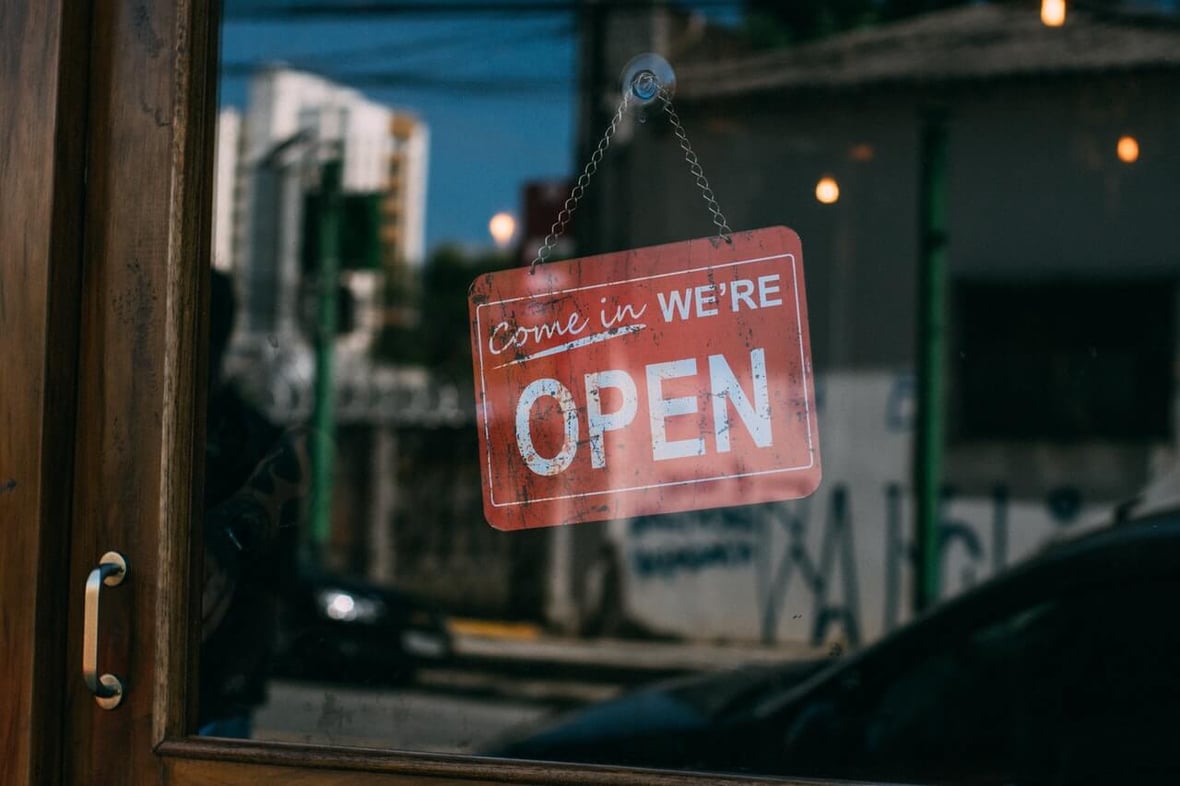 3 Review Site Profile Optimization Tips and Tricks
August 31, 2020
---
By Drew Cohen
Whether your organization provides products or services, the feedback that you receive from your customers is invaluable, and the power of reviews has incredibly far-reaching benefits. When you can systemize the acquisition of reviews, it will enable your organization to make positive changes while greatly increasing your brand positioning across the web.When you perform a Google search for your favorite product, service, or business category (e.g., financial software), there's a great chance that websites such as Capterra or G2 will show up high in the search engine results. That's because these platforms have a ton of well-optimized content and are uniquely positioned to be leaders for these ultra-competitive keywords.
When your business can develop and maintain a presence on key review sites that are ideal for your specific industry, you can gain a real competitive advantage and use it as a sales and marketing tool to effectively drive qualified traffic and leads. Let's dive into three review site profile optimization tips and tricks that your organization can implement right away.


1. Establish Consistency Between Your Content and Landing Page
When you create a profile for your brand, product, or service on a review site, you're effectively building out a webpage that has to describe your business using limited space. It's important to build a plan for the key messaging you want to ensure is included on the page, as well as areas such as critical features, key differentiators, pricing, and target audience.
Once this content is mapped out and added to your profile page, it's equally important to ensure that the page where users go next on your website (i.e., the landing page) is aligned with your review site profile page. The landing page is added in the administrative settings of your review site profile. (Note: Different platforms have various rules on whether visitors are able to click through or not, and this may depend on your subscription level.)
If your review site profile has pricing information, it should be up to date and match what users will see once they move to your website. If there's messaging about the target audience, or key points of differentiation, that should be echoed on the landing page. Users want to feel that they landed in the right spot and are in familiar territory. Visitors to your review site profile found you for a reason—whether it was a pain point or a specific need—and it's absolutely critical to ensure that's spoken to both in the profile and on your desired website landing page.

2. Use Rich Media When Available
When you're building out your review site profile, it's a great idea to break up some of the text sections with rich media, whenever available. Depending on the specific platform, the ability to add screenshots, videos, and premium content may be a paid-only feature.
Be sure to explore the platform's capabilities and ultimately maximize the various profile sections that are available to you. Ensuring your profile has rich media will enable it to function as a microsite and give users the best experience possible as they learn about your business and ultimately compare you to competitors in the industry.
During this time, it's also important to inquire about the potential profile upgrades that may be available to you, and whether or not those upgrades are suitable for your business. For example, a software company will likely find incredible value in the ability to upload product screenshots and demo videos to the profile, so an affordable upgrade would certainly be worth exploring.


3. Use Tracking URLs to Effectively Measure Review Site Profile Optimization Success
Would it really be a marketing blog post if we didn't talk about data and analytics? Measuring your efforts on review site profiles can effectively be done using tracking URLs. Setting up custom URLs that include information such as source and category as well as other information from the profile site will allow you to see which platforms are producing more qualified traffic, which can help you tailor your strategy on an ongoing basis.
If your business has multiple products that serve different categories, this becomes even more important, allowing you to filter the traffic in your reporting tools and see exactly where that traffic originated from. An example of the effective use of tracking URLs is described below:
Software Company X has three unique products: Product Green, Product Yellow, and Product Blue. If the company sets up a custom tracking URL for each product page, when traffic comes to Software Company X's website, its analytics tool can capture the source information, making it easy for the sales and marketing team to analyze performance and adapt the strategy as the team sees fit!


Bonus: Make Review Acquisition Part of Your Overall Strategy
If your organization leverages a premium marketing automation tool such as HubSpot or Marketo, you're likely already familiar with the powerful automation that can be built into these platforms. When your sales team successfully closes deals and moves these opportunities to a status such as "closed won," this presents a great opportunity to start an automation campaign that seeks to acquire reviews on your desired platform.
You may institute a delay of several days, weeks, or months depending on your business and industry, but "striking while the iron is hot" can certainly pay off. Once a prospect has chosen to dive in and become a paying customer, they're likely incredibly excited about your product or service, and it could be an excellent time to request that review. Explaining to your customer why this is important to your business, and how it will ultimately fuel continued growth, is a great way to frame your message.
Remember: Review site profile optimization should be part of your ongoing marketing strategy, and the commitment can truly pay dividends.

About the author
Drew Cohen was formerly the Senior Director of Revenue Operations at SmartBug. Drew developed strategies for organizations in both B2C and B2B verticals. He has unique experience in private-equity owned organizations, early-stage technology startups, sports & entertainment and healthcare. When not marketing, you can find Drew yelling at his television during any Philadelphia team's sporting event. Read more articles by Drew Cohen.
Subscribe to get our new blogs delivered right to your inbox
Other insights you might like