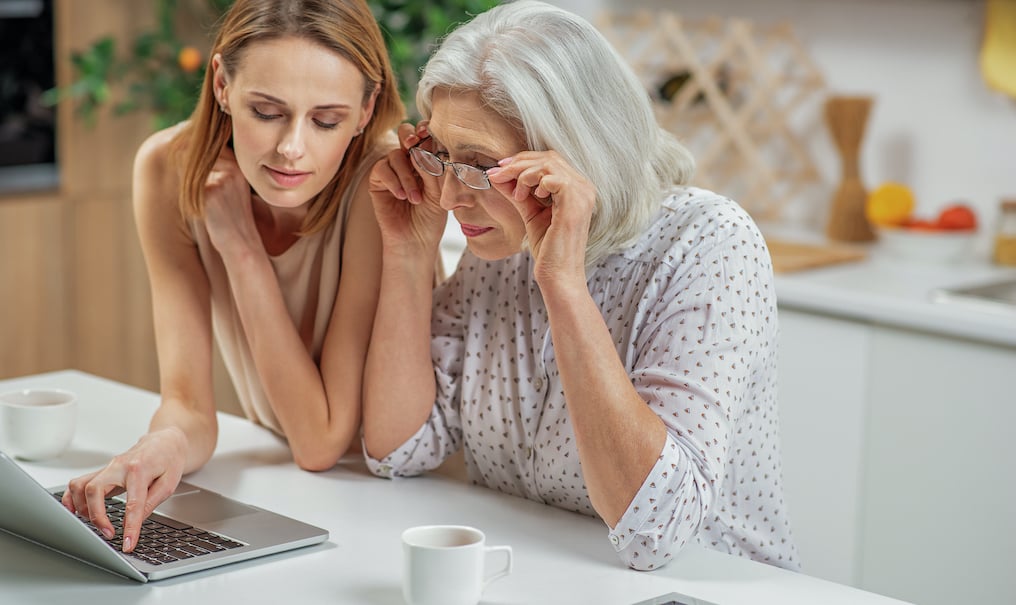 Are Senior Living Referral Agencies a Good Investment?
September 10, 2020
---
By Sofia Pompeo
Paid referrals—we love to hate them, but can we live without them? Paid referrals or online directories, as they're sometimes known, are sources that showcase your location to a user on a specific platform.
For example, if you're looking for a restaurant for dinner tonight, you may use the platform Yelp to find out where you want to eat. Yelp, like many paid online referral directories, allows restaurants to list their locations online, but will also accept payment to display a listing higher on the list so those searching for places to eat are sure to see it. It's no surprise that showing up first has benefits, and this approach is tried and true for many senior living communities.
Senior living communities utilize platforms similar to Yelp to showcase their locations to potential consumers. As you may already know, these leads come at a rather high dollar cost. For this reason, you've probably already pondered the question, "Are senior living referral agencies worth the investment?"
Let's take a deeper dive into referrals to help you make an informed decision for your senior living community.


The Cost of Senior Living Referral Business
There are two key senior living referral agencies in the business: A Place for Mom and Caring.com. These free online directories assist consumers in finding available senior placement services across the country. As a placement agency, they assist with everything from search to reviews, and provide available options to those searching. Serving as what some may call the "Googles" of the senior care industry, these sites can drive traffic to senior living communities, generating high returns of leads.
In fact, a 2019 senior care report by Enquire recorded that 21 percent of all leads come from online directories or referrals for independent living communities and 30 percent for memory care or assisted living communities. Although this number is high, these sites are often believed to generate poor quality leads, or worse, referral spam.
You might be wondering, with all the negative discussion around paid referral traffic, why would sites like A Place For Mom continue to have more than 200,000 partners each year?
Take a quick look at some of the benefits of listing or even paying for leads on these platforms:


No Referral Fee Costs for Seniors and Families
That's right, searching on these sites has no cost for your consumers. So while you may think these sites aren't a good idea, your leads won't always understand that they may not be the best place to find a community for their loved one. They are great places for consumers to start a search, and you'd hate to miss out on the opportunity to be seen early in a client's journey.


They Create Relevant, Authoritative Content
Due to the large buy-in from senior living partners across the country, paid referral agencies often have large marketing budgets and can afford to produce quality content and paid advertising. What does this mean for you? Even if you decide not to make a senior livig referral agency investment, these sites have monopolized the market in terms of capturing the attention of potential leads.


A Source for Reviews
If you're wondering if reviews are important, the answer is yes. Eighty-six percent of buyers say they're influenced in their purchasing decisions by online reviews, and 50 percent use online reviews in purchasing decisions at least monthly. Even if you think you're not getting leads from these paid referrals, having your site listed on these platforms is a core, influential factor in a customer's decision-making process. Who better to trust with reviews than a senior living referral source?


Is a Senior Livimg Referral Agency Investment Worth It?
Ultimately, you need to do what works best for you and your business, but it is important to consider that referral agencies are yet another source of traffic and leads for your company. With large marketing budgets available to them, these agencies work like another source of digital marketing to provide you with relevant site traffic.
During my time in senior living marketing, I often heard about the poor quality leads or spam traffic provided by these sites. Although these may sometimes come through—not all of the leads are high quality—these key industry players shouldn't be ignored. If you're looking to reduce the number of leads you need to pay for on these sites, hiring a digital marketing agency to help generate your own organic traffic and high-quality leads is a great place to start.
What do you think? Tell us below how you feel about paid referral agencies and if you're currently using them!
Ready to get started with referrals and reviews? Check out this helpful guide: Referrals and Reviews in Senior Living: What You Need to Know and How to Get Started.

About the author
Sofia Pompeo is an Account Manager for SmartBug. She has had previous experience providing marketing solutions for clients in different industries, developing and executing social media content, and implementing inbound marketing campaigns. She really enjoys utilizing every aspect of HubSpot. Read more articles by Sofia Pompeo.
Subscribe to get our new blogs delivered right to your inbox
Other insights you might like