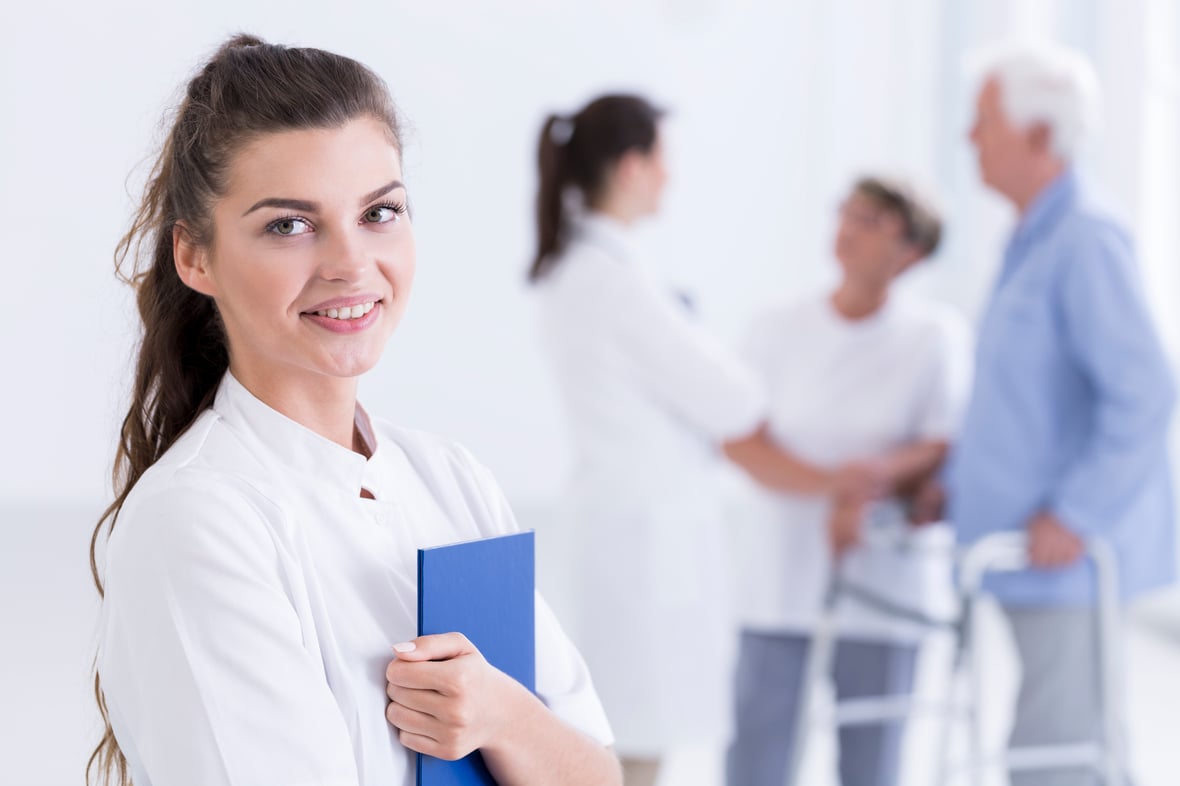 Senior Living Metrics That Matter: How to Choose the Most Productive KPIs
July 1, 2020
---
The number of seniors in the United States is expected to increase to 20 percent of the population by 2050, according to the U.S. Census Bureau. That means the senior care space will become even more competitive—and finding the metrics that matter for your organization will be critical for success. Without choosing these KPIs carefully, you run the risk of wasting valuable time and money focusing on actions that don't move the needle.
In order to make the most of your efforts, you must determine what matters most to your company and what, in turn, are the most productive senior care metrics.


What Are KPIs?
Key Performance Indicators are metrics that you should be tracking in order to measure your progress toward your predefined goals. When tracked effectively, KPIs help you achieve your desired business goals.


What Should My Senior Care Metrics Be?
Your metrics should tie directly to your business goals. These may be different for each organization, but in general, as a senior care company, you want to hit your occupancy numbers. To get there, you should focus on the following:


Increasing New Accounts
Although conversions are important, you can't have conversions without bringing in traffic. This is why you need to focus on generating more accounts.
Use your number from last year to establish your benchmark for this year. Industry standards are useful, but the best thing to do is focus on your numbers in order to get better each month.
For example, if you brought in 8,000 new accounts last year, you may choose to make your new goal 10,000, which is a 25 percent increase year over year. Choose a number that is attainable but also something you will need to work toward in order to hit.


MQL-to-SQL Conversion Rate
Having the ability to build a long-term future pipeline is critical in senior care. Because there is a long sales cycle, you want to ensure you always have SQLs to reach out to and build a relationship with. There is a limited number of potential opportunities, so this metric should be a top priority for your senior care organization.


SQL-to-Won Conversion Rate
By increasing your MQL-to-SQL conversion rate, you will have more SQLs to convert into won business. This is the ultimate goal: to increase revenue for your business.
Now That I Know What I Should Be Tracking, How Do I Improve My Senior Care Metrics?
Knowing what you should be tracking is great, but you also need to know how to hit the benchmarks you've set. Below are some ways to increase your top three most productive KPIs:


Generate New Accounts:
Consistently blog about useful content: Be a thought leader in the senior care space. This will attract those who enjoy the information you provide. And if location or region matter for your company, blogging can help with local search.
Use Facebook and other social media marketing: A well-planned editorial calendar is a must for success. You should produce content that is relevant and newsworthy. Also, ensure that you have resources dedicated to account maintenance, and interacting with your followers on a consistent basis; otherwise, you run the risk of losing potential prospects who have questions for you.
Increase MQL-to-SQL Conversion Rate:
Nurture your MQLs: You had someone sign up for updates on your website or download a premium content offer, so now what should you do? Don't let those leads become stale—nurture them. First, take stock of what email nurtures you have going. Make sure you provide useful and informative content that your audience will find helpful, not content that comes across as spam. Also, because there is typically a long sales cycle for senior care, make sure you set up your workflows to reflect that.
Increase SQL-to-Won Conversion Rate:
Content Marketing: When promoting your senior care community, it's important to make a connection with your prospects, and content marketing is a great way to do so. Content marketing encompasses a wide range of efforts but one that stands out for senior care is video. Effective video marketing has been linked to improved response rates, trust, transparency, and more—that makes this a powerful tool.
In closing, focusing on the metrics that matter is important for marketing your senior living community. Tracking the rates at which you are generating new accounts, converting your MQLs to SQLs, and converting your SQLs to won business will help guide your marketing and overall strategy. Also, by following these tips, you will likely drive revenue for your business.
What are the most important benchmarks for your senior living company?

About the author
Alexa Lopresti is an Inbound Marketing Strategist at SmartBug Media. With her experience in agency and B2B marketing roles, she helped clients grow their business through the implementation of inbound marketing strategies. Read more articles by Alexa Lopresti.
Subscribe to get our new blogs delivered right to your inbox
Other insights you might like