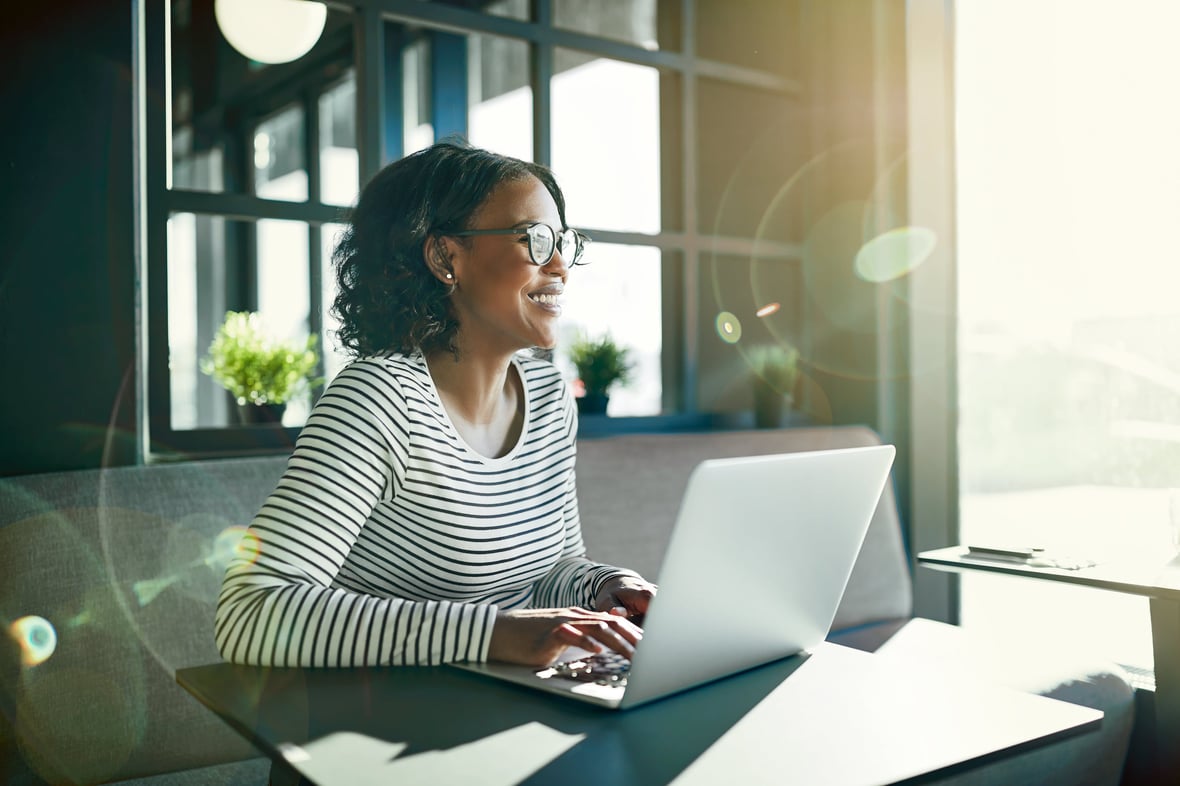 How to Approach Seasonal Sales & Long Sales Cycles for the Senior Living Industry
September 1, 2020
---
The seasonality of sales in senior living makes it notoriously difficult for marketers to track performance goals. How do you approach seasonal and long sales cycles for senior living?


Use Marketing to Improve Your Long Sales Cycles
Typically, you have a full year to reach your sales goals. Here are some tips for how you can approach both seasonal and long sales cycles:


Seasonal (Short) Sales Cycle
For crunch time, when you feel the urgency and need tactics for quicker wins:
Promote the most profitable communities. Review your communities and their vacancies to determine which have the greatest inventory with the least pipeline–– sales can use your support here. Also consider communities where larger entrance fees (if applicable) may help you reach your revenue goals.
Advertise special incentives. Sometimes, when leads are torn between two communities, special new resident deals can sway their decision. What are you offering that makes future residents' lives easier? Paying for moving services? Offering significant discounts? Bundling incentive packages? Let them know!
Invest in referral sites. Generate new leads by being listed on relevant websites like A Place for Mom. The visitors there align with your ideal customer, and this type of placement gives you visibility to those that are unaware of your community. Plus, it's an important tactic for local SEO, ensuring your community is found in local searches.
Ramp up paid search and social. Paid search and social can generate quick results, increase brand awareness, and be optimized to hyper-target your ideal audience. For instance, you can use Facebook's automated algorithm to find your best target prospects based on results. Revisit your budget and see if you can beef up your spend during the following key time periods, and then decrease to your normal budget afterward:

July-August: In order to increase new sales for the year, future residents usually need to become leads in Q3 to account for the longer lead time.
November-December: These leads will most likely turn into sales in the following year, but the holiday season is when families get together and often realize their parents need more care.
Long Sales Cycle
The seasonal tips above can also be used for long sales cycles. Additionally, here are some strategic long-term marketing efforts to help with long lead times. Keep in mind, they take time to build and see results:
Increase content marketing. Create and distribute relevant, consistent content to attract and retain the customers you're looking for. This can be done through blogging, e-books, podcasts, videos, and so on. What are some common questions or friction points that you can talk about to help provide knowledge and build trust with your audience? Think about the common questions both seniors and adult children ask during the research and sales process, such as questions on pricing, levels of care and amenities.
Nurture existing leads. What happens after someone becomes a lead? Are they sent additional relevant content that helps push them further down the Buyer's Journey? If not, you should start doing some lead nurturing using the content pieces mentioned above.
Generate more brand awareness. You'd be surprised at how many people in your area aren't familiar with your senior care community, even if you're a longtime established community. Much of how you generate brand awareness depends on your budget. Do you have historical data to tap into to see where your leads came from? If not, and your budget allows for it, try to incorporate a small mix of inbound and outbound marketing and track your results. Or if you know what works well for you, increase those efforts.
Focus on account-based marketing (ABM). Work with sales to identify your ideal prospects and engage them with personalized campaigns. By focusing on a small group of high-value leads, you can provide content that speaks directly to them, and cultivate the relationship with this niche group faster than with traditional marketing efforts.
Now that you know various marketing strategies and tactics to help with seasonal and long sales cycles, you can redefine your current goals and forecast for the future with this seasonally adjusted metrics worksheet. Use it to identify your seasonal swings and determine realistic lead, traffic, and move-in targets for each month of the year based on your historical data.
This simple spreadsheet allows you to:


1. Strategically Allocate Your Marketing Budget
Having your historical web traffic and move-in data all in one place helps show you when and how to divvy up your marketing dollars in order to reach your goals. This sheet automatically adjusts for seasonality, so you can see what's projected based on your historical data and how close you are to actually meeting your goals.
If you're close to hitting your targets, your budget allocation may not need much of a change. However, if you have a ways to go, you may want to shift priorities to increase your budget, so you can strategically beef up your marketing efforts during your prime months and increase the likelihood of reaching your goals.


2. Set Realistic, Data-Driven Goals
There's no more guesswork for you! Now you can see exactly how seasonality affects each month based on your company's real data. When reassessing your goals, perhaps you'll want to take full advantage of your peak months and set more aggressive targets, then scale back when the season slows down.
Hindsight is 20/20. Maybe there were times when you were disappointed for not doing enough to meet quarterly targets, when in reality, it was because of a seasonal lull and not from a lack of marketing efforts. With this spreadsheet, you can set goals that are truly attainable, plus it gives you and your team peace of mind by providing an idea of what to expect.
Are you ready to learn how to set realistic, seasonally adjusted senior care marketing performance goals? Download our free worksheet to enter your data and see web traffic, lead, and move-in projections.


3. Measure ROI of Your Inbound Efforts
Want to know how much of your web traffic turns into leads and how many of those leads convert into customers? This handy little sheet shows you how your inbound efforts translate into ROI. You can see how seasonality affects the conversion rate of each stage of your Buyer's Journey and where there's opportunity for improvement within your marketing.
For instance, if you have a lot of web visitors, but see that only a small percentage convert into leads, perhaps they can't find the educational information that piques their interest and makes them want to take that next step of filling out the form or calling to speak with someone. Check out what HumanGood did to align marketing and sales, and increase their conversion rate for their senior care company.


4. Show Marketing Data/Metrics that the C-Suite Really Cares About
Your leadership team wants to know the bottom line: Are you hitting your sales numbers? This is why this sheet only includes the metrics that move the needle. Now you can show your C-suite where and how seasonality affects your business, and at the same time, temper their expectations with realistic goals that are based on real data, not personal biases.
It's important to note that although a high quantity of leads can be good, the quality of your leads is equally, if not more, meaningful. It shows that your marketing efforts are connecting with the people who are more likely to become your customers.
Being able to accurately adjust performance goals for sales seasonality means you can properly forecast your marketing budget, effectively plan your inbound strategy, and judge if your inbound efforts are generating the ROI you need them to.
So what are you waiting for? We made this worksheet super easy for you to copy and customize (thanks, Google Sheets!).
On the first tab, you'll find detailed instructions that will guide you through and get you on the right track.
This article was originally published in June 2019 and has since been updated.
About the author
Lisa Chappell was formerly an Inbound Marketing Specialist at SmartBug Media who enjoys combining strategy, technology, and creativity to help clients reach their goals. Her background includes over 10 years of marketing experience for global and national brands. Lisa has a BS in Marketing from Florida State University. Read more articles by Lisa Chappell.
Subscribe to get our new blogs delivered right to your inbox
Other insights you might like