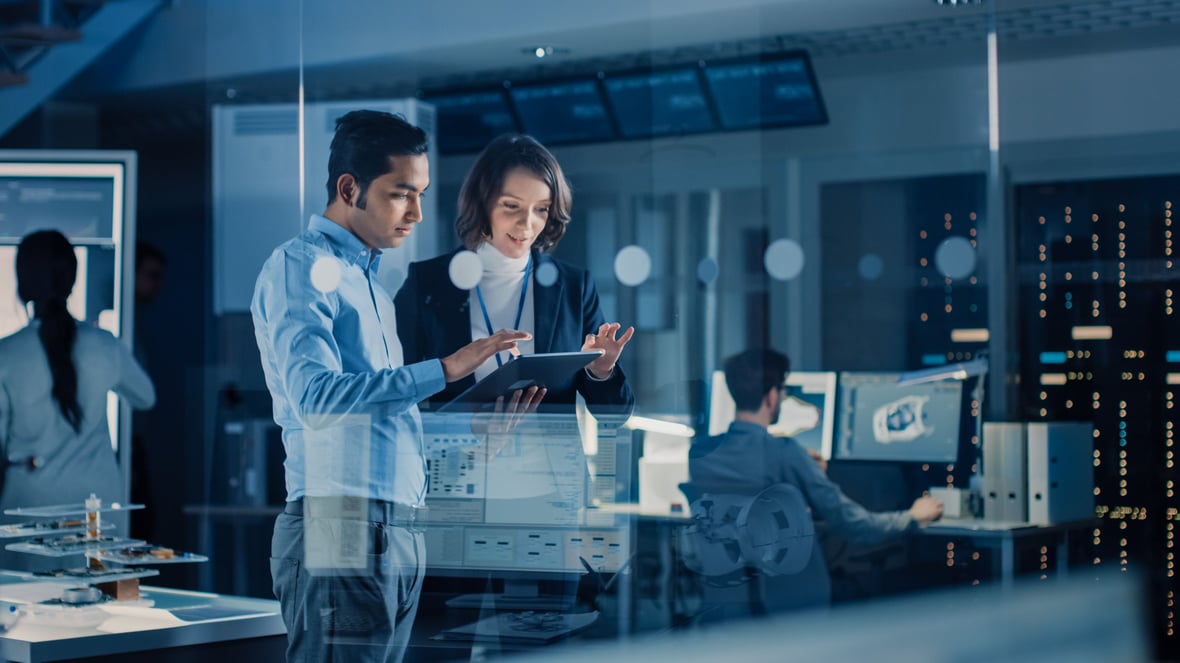 By Ale Melara
Marketing in a pandemic is a challenge no one could have seen coming. When COVID-19 first hit last year, many companies sent out pandemic-related emails, while others stopped sending marketing emails altogether.
As a marketer, you're probably still asking yourself, "Should we keep email marketing the old way? Should we keep selling our services as usual and pretend nothing is happening?" To answer these questions, we created an email marketing impact report to help you understand if and how consumer behavior changed during the most critical months of the COVID-19 pandemic.
Today, we are uncovering insights from a range of SmartBug Media® clients in the SaaS industry that use HubSpot, as well as insights from our own team, on what email strategies we have employed during the pandemic—and how to move forward.


The Benefits of Email Marketing
Email marketing is a powerful tool for uncovering more information about prospects, engaging them, helping them learn more about your industry, and solving their problems. Almost every email a business sends out, whether to a fresh lead or a long-term customer, should be viewed as a marketing email.
For today's marketers, automating lead nurturing and follow-up communications are the keys to efficiency and relationship building. With an email marketing strategy baked into your larger marketing strategy, you can keep prospects engaged, educate leads in order to move them through the Buyer's Journey, and follow up with customers after a purchase.
Additionally, when compared with traditional outbound methods of marketing, email marketing is an easier, faster, and lower-cost way of reaching and engaging your customers.
Benefit #1: Personalization
If you want someone to actually read your email, make sure you're leveraging personalization. According to HubSpot, personalization is the No. 1 strategy used by marketers to improve email marketing performance. However, to stand out in a crowded inbox, you must step beyond just adding first names to your emails.
Leverage dynamic email content with micro-segmentation criteria that
sends prospects and customers emails featuring content that they're actually interested in. For example, consider the hyper-personalized "cart abandonment" emails you get after deciding you don't need another pair of shoes, or the upsell/cross-sell emails you get after your favorite skincare product is delivered.


Benefit #2: Email Tracking
If you're wondering how to put personalization into practice or make better business decisions based on your email marketing campaigns, say hello to email tracking. With this strategy, you can capture data about open rates, locations, click-throughs, and more.
Additionally, email tracking can:
Save time by helping you avoid unnecessary email follow-up if someone hasn't opened or engaged with your marketing emails
Deliver insight into how your contacts are interacting with your content
Help you gain visibility into who your recipients are—including their companies, social profiles, and more
With these insights, you can make data-driven decisions for your organization and for future email marketing campaigns.


Benefit #3: Automation
If you want to streamline email marketing, don't forget about automation. Marketing automation software not only integrates with your website, social media, lead conversion, and customer tracking tools, but it can also provide ways to improve the overall return on investment (ROI) of your marketing efforts by tracking visit-to-lead and lead-to-customer conversion rates.
Marketing automation makes it easier to launch, grow, and report on new inbound marketing campaigns. With marketing automation software, you'll also benefit from:
Greater productivity
Stronger, more qualified leads
Insight into lead behavior insights
Better sales and marketing alignment
Overall, email marketing is a powerhouse that helps you learn more about your prospects and customers, so you can give them the content they need when they need it—all while building relationships and growing your business.


Email Marketing in the SaaS Industry
While many industries struggled as the pandemic picked up steam, software and technology companies seized opportunities as people worked, shopped, and communicated more from home. SmartBug helped IT clients take advantage of this new reality by adjusting marketing strategies, including their email campaigns.
Before we dig into specific client use cases, let's look at some existing data for comparison's sake. Here are HubSpot's 2019 average open and click rates for digital industries:
Computers and electronics: 19 percent open rate, 7.18 percent click rate
Software and internet: 20 percent open rate, 7.22 percent click rate
Telecommunications: 21 percent open rate, 7.11 percent click rate
Here are similar 2019 industry stats from Campaign Monitor:
IT/tech/software services: 15 percent open rate, 2.2 percent click rate
Use Case #1: Client in the Hotel Industry
The pandemic has hammered the hotel industry, which is hungry for the data that our client, a hotel industry benchmarking company, is uniquely positioned to provide. We began sending emails with global updates to their entire database.
Normally when you send more emails, you might expect open and click rates to drop. However, because of the timeliness of these updates—when recipients were craving news—the numbers went up:
After sending many more emails during the pandemic, open rates increased from 24.1 percent to 26.2 percent, and the click rate jumped from 5 percent to 6.3 percent.
Open rates increased from 24.1 percent to 26.2 percent, and the click rate jumped from 5 percent to 6.3 percent.
Use Case #2: Business Automation Platform Provider
One of our software clients wanted to emphasize the value its product offers, but we understood that prospects and customers may be facing financial limitations because of the pandemic. We changed the messaging of the email campaigns, but not the number of campaigns launched and emails scheduled.
The new messaging addressed pain points that prospects and clients were feeling because of COVID-19, and provided solutions within the email content. As a result:
Open rates increased from 19 percent to 24 percent, and click rates improved from 1 percent to 1.6 percent.
Open rates increased from 19 percent to 24 percent, and the click rates improved from 1 percent to 1.6 percent.
Strategies and Quick Wins for SaaS Marketers
As the need for automation and remote solutions increases, software companies are in prime position to capitalize on the changing workplace and marketplace. Here are some marketing tips to get ahead of the curve:
Provide online resources to replace in-person events (e.g., trade shows).
Target clients that are seeing an increase in volume due to the global pandemic.
Mention relevant, buzzworthy crisis topics (e.g., the Coronavirus Aid, Relief, and Economic Security [CARES] Act).
If you offer something that no one else offers, don't be afraid to shout it from the rooftop.
Try plain-text emails.
Scrub your database monthly.
Produce original research. Although this won't create a quick win, publishing original research can build thought leadership at a time when leads and customers are craving new information.
Email Marketing: A Powerful Tool
If you're trying to decide where to take your email marketing strategy throughout 2021 and beyond, keeping an eye on your email marketing metrics and how they compare to industry standards is crucial. No matter what industry you're in, email marketing strategy shouldn't just be set up and forgotten. Your email campaigns must be monitored, evaluated, and optimized—especially during times of crisis and change.
We hope this blog has inspired you to take your inbound and email marketing strategies to the next level. If you need support leveling up your inbound marketing and automation strategies, our experts are always available to help.

About the author
Ale Melara is a Sr. Content Marketing Manager based out of El Salvador, Central America. Ale is our very first LATAM employee. She's worked remotely for the past 5 years and she's had different roles in sales and marketing. In her free time, she works on creating educational videos around digital marketing for her "Inbound Nomad" social accounts where she promotes traveling the world while being a full-time marketer. Read more articles by Ale Melara.
Subscribe to get our new blogs delivered right to your inbox
Other insights you might like