Impact Report
COVID-19 Email Marketing Impact Report
Should you put email marketing on hold? Or if you keep sending marketing emails, how can you avoid appearing tone-deaf? Adapt your email marketing efforts to this year's unique circumstances and your client's current needs.
Download Now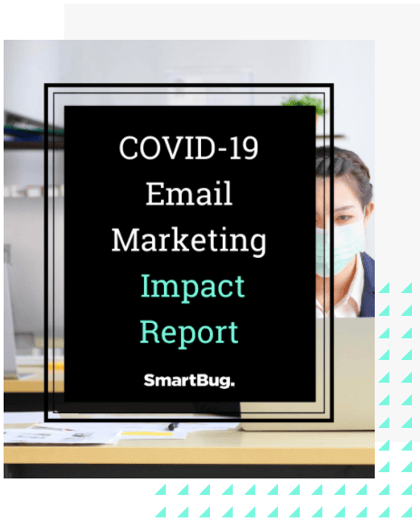 Email marketing is a powerful tool for engaging with prospects, helping them learn more about your industry, and helping your customers solve their problems. But what happens when a pandemic and recession hit the economy? It's a challenge no one could have seen coming.
Even the most experienced marketers have had to learn and adapt new strategies for their email marketing efforts. We have created an email marketing impact report to understand if and how consumer behavior changed during the most critical months of the COVID-19 pandemic—and to learn the impacts those strategies had on open and click-through rates across industries.
Our report will enable you to:
Make accurate decisions about the number of emails to send based on your industry and customers' needs
Understand the type of messaging and information to send out to your database
Make decisions regarding who to target and how frequently to reach out to them
Understand the type of campaigns that are successful for your industry and niche
Uncover outside-the-box, creative email marketing tactics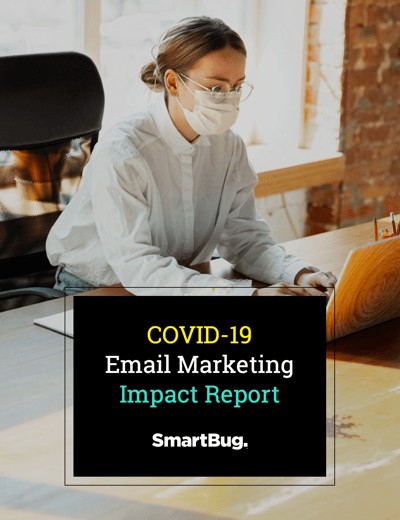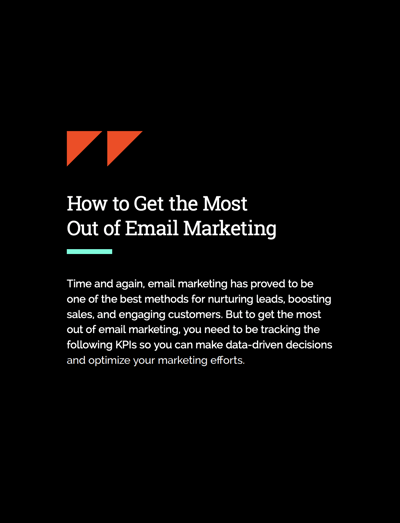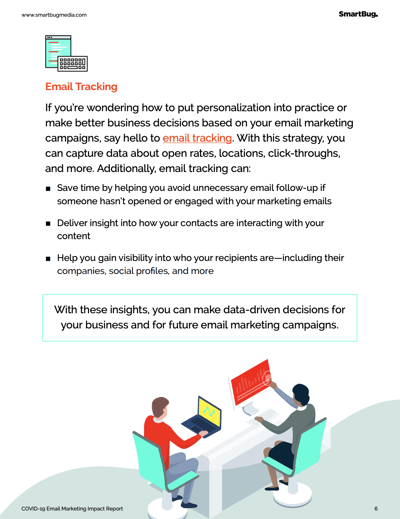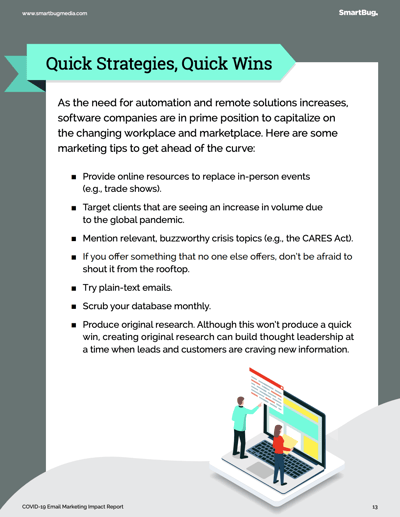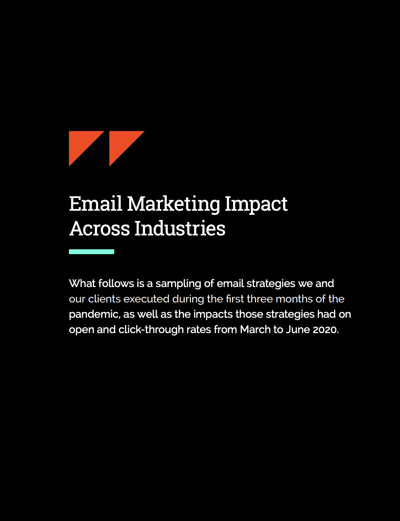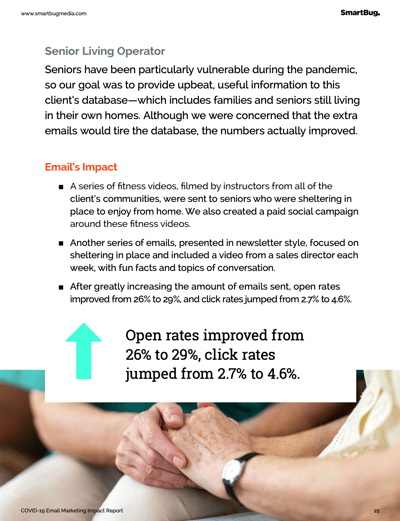 Should we keep email marketing on hold? Or—if we keep marketing—how can we avoid appearing tone-deaf? Get an answer to those questions and more in our report. You'll find data from a range of SmartBug Media® clients that use HubSpot, as well as insights from our team on what email strategies we have employed during the pandemic.
In this report, you'll find:
Industry-specific stats
Strategies to enhance email marketing metrics
Quick wins and strategies per industry
Learn How Your Industry Can Adapt Its Email Marketing Strategy During a Crisis!
Fill out the form and get access to a copy of our report.