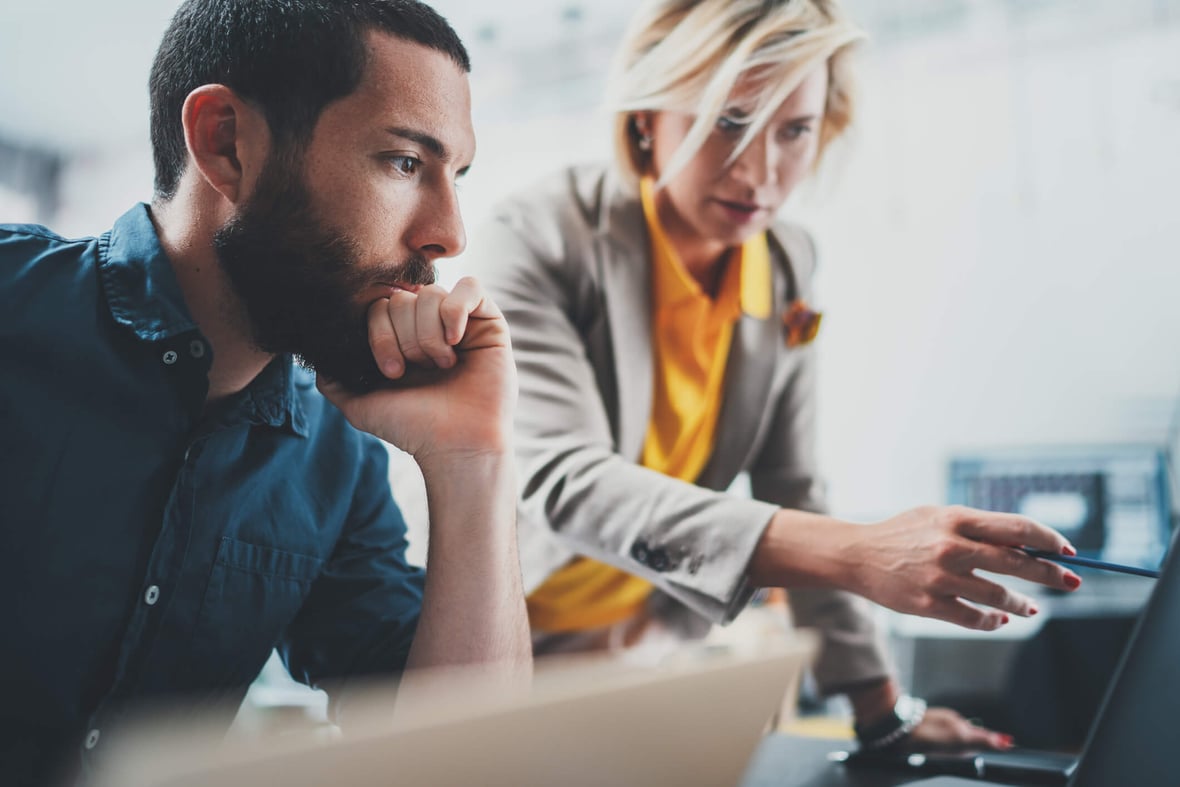 The idea of revenue operations (RevOps) continues to gain mindshare among B2B and B2C leaders. How could it not, with its lofty goals of efficiency, alignment, and success? The idea is a simple one: Combine the efforts of sales, marketing, and customer service to maximize revenue opportunities across the customer's lifecycle.
As more companies look to shift their organizational structure toward RevOps, it is critical that technology—as well as process and reporting structure—shift in this new alignment. But how do you build the right tech stack to support your revenue operations goals? And how can you do it without a mutiny on your hands?


Legacy Systems Left Behind
Avoid the sunk cost fallacy. Yes, you've invested an extraordinary amount of resources (money, time, and training) into your legacy systems for sales, marketing, and customer service. But that investment must not count toward the consideration of whether that tool remains the best option for you as transition to the RevOps model.
You must take a hard look at your legacy systems to consider how they'll function within your new RevOps tech stack. Think about questions like:
Does the system speak directly with your other systems?
Can you easily carry attribution and behavioral information from one system to another?
Does this system require you to employ a technology expert to ensure that it's working properly every day?
Your RevOps tech stack is only as good as the slowest, most siloed legacy system you try to shoehorn into it.
RevOps Is Not an Island
With the commitment to shifting your technology stack to a RevOps model, some brave steps may need to be taken. First, you must acknowledge that any technology shift can be painful, particularly for those people who use it every day. Empathy and patience are critical to change management and transitioning your sales, marketing, and customer operations technologies is a significant change.
You must acknowledge that by considering a change in technology for up to three departments, you're fundamentally changing the day-to-day work for many of your employees. These employees should not only be consulted during the process, but they should be educated on the critical importance of the shift to RevOps and brought onboard to evangelize the shift.


Why Integration Matters
Like any system, RevOps is at its most effective with the least amount of friction. It is vital, then, that your three core systems—sales, marketing, and customer service—integrate completely, seamlessly, and (ideally) painlessly with each other.
With enough time, you can cobble together almost any integration. But non-native integrations break, and even some native integrations require expertise in both technologies to make either work. Confirm the quality of the integration capabilities well ahead of investing in a new technology.
There are those of us who remember the Marketing Technology Landscape Infographic when it launched in 2011, with a whopping 150 technologies. Today? It has more than 8,000. Amongst those, no integration is created equally. Investigate the quality of the integrations, not only with the vendor but also with other companies using the technologies you're looking to integrate. Ideally, you'll find a vendor that can do two or more functions to help reduce the integration challenges.


Establish the Right Goals
The last step toward successful RevOps is identifying your overarching goals and then creating subgoals for each division, to support the achievement of the broader business goals. It's only through identifying and then working toward these goals that you can actually measure the success of your shift to RevOps.


Revenue Goals
An example goal: Increase revenue by 20 percent this year.
At first blush, this might not be something customer service thinks they support. But the truth is, they are the front line of the revenue team—responsible for ensuring that your customers are not only pleased with their investment in your company, but also that they clearly see the value of their purchase. How can we make a goal for the customer service team that supports revenue growth by 20 percent?


Customer Service Goals
Customer Service Goal: Increase percentage of customers making a second purchase by 15 percent.
When your customer service team is tasked with increasing the percentage of customers who make a second purchase, a few things can happen. They'll be paying closer attention to customer's concerns and how they're engaging with your company. They'll also be looking for ways to increase the value your customers realize with you through upsells—and just like that, your customer service team falls into alignment with your RevOps goals.


Marketing Goals
Let's not leave your marketing team behind. How can your marketing team help your customer service team, in addition to your sales team, to meet this increased revenue goal? Your marketing team might create its own goal: Increase testimonials and case studies by 20 percent, and create ongoing client communications to keep customers engaged with your company.


Tech Integration for Success
By integrating the technology your customer service and marketing teams are using, it will be possible for marketing to identify and target the most likely upsell opportunities. This will empower your customer service to team with way more information than they've ever had when speaking with your customers, allowing them to create a hyper-personalized, deeply valuable conversation every time.
As you plan for your RevOps transition, it's important to consider how the technology shift affects your internal team, how the technologies integrate amongst each other, and how you're going to measure success.
Is your tech stack ready for the shift to RevOps? Take our MarTech Stack Audit to find out!

About the author
Kristin Grages is a Senior Director, Marketing Strategy at SmartBug Media. She has more than 20 years of B2B marketing and PR experience and brings to SmartBug a deep understanding of the intersections and benefits of Inbound Marketing and Sales. Read more articles by Kristin Grages.
Subscribe to get our new blogs delivered right to your inbox
Other insights you might like