Benchmarks Report
Where RevOps & Inbound Collide in 2021
SmartBug Media, Vidyard, Terminus, and Typeform came together to build a benchmarks report on RevOps, Inbound Marketing, and Technology—a study of over 200 revenue leaders.
Download Now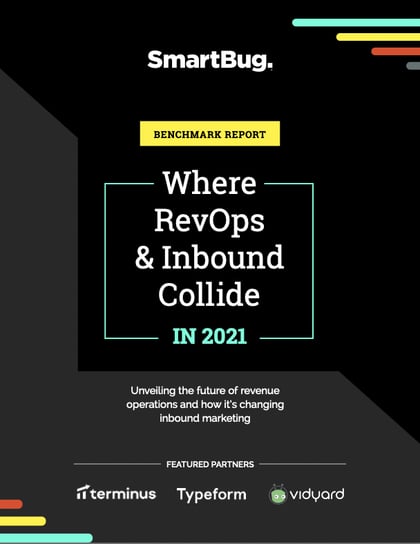 We recently measured the impact of RevOps on budget, strategy, collaboration, and integrations. In short, technology and processes are propelling revenue teams toward critical operational efficiency.
This report discusses the state of RevOps, in addition to sharing the newest approaches and tactics revenue leaders need to take for successful organizational alignment in 2021 and beyond.




Some of the report's takeaways:
Leaders crave more connected technology and teams
Leaders may need help to become more connected
RevOps is growing, but not all teams are aligned
Organizations need help cleaning up their tech stacks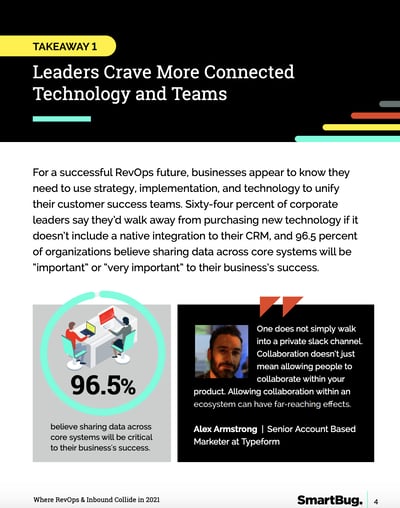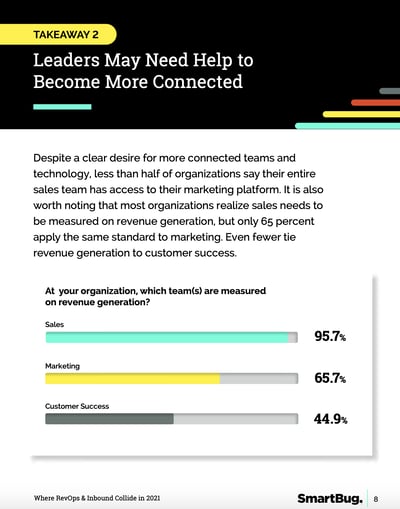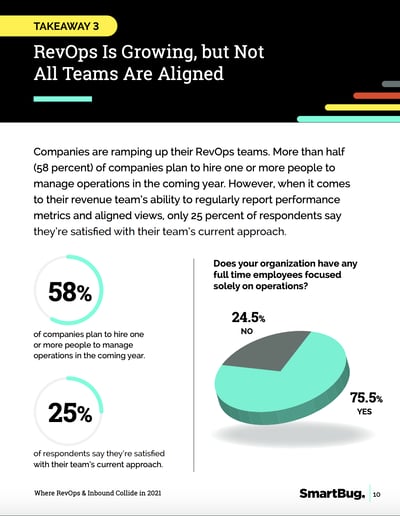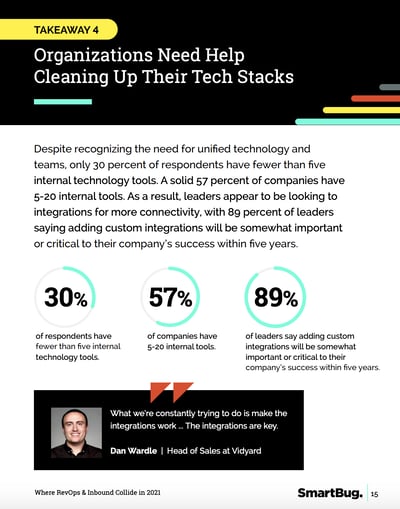 The report measures RevOps impact and strategies on:
Budget
Strategy
Collaboration
Integrations
As technology and marketing advance, marketers and—most importantly—revenue leaders need to realize RevOps is a key component for operational and overall business success.
Learn what trends are bringing marketing, sales, and customer teams together.
Fill out the form below, and get your own copy of the report.