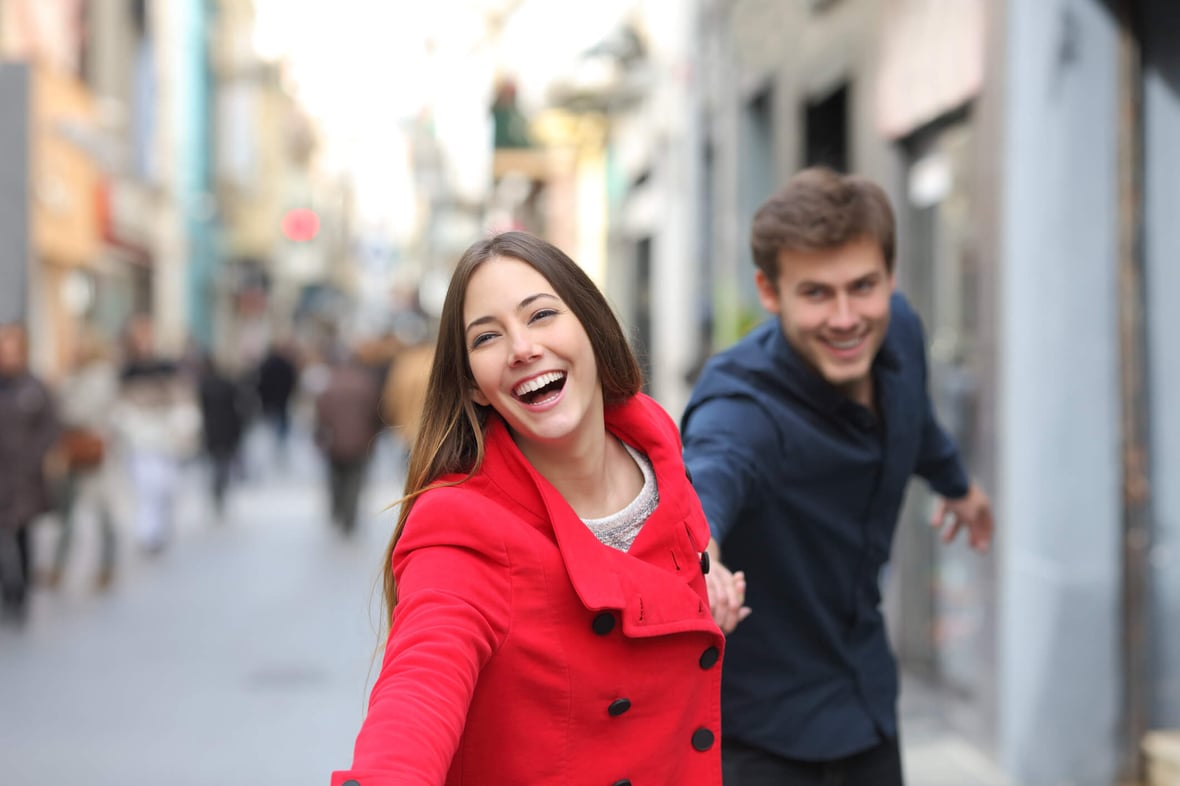 Why You Need to Rethink Your Customer Journey Map
June 7, 2019
---
Guest author Dwayne Charrington is a technical writer currently associated with ProProfs Help Desk.
The secret of success in business today lies in understanding customers. This understanding is not limited to customers' tastes and preferences; it includes learning how they make purchase decisions. The customer journey indicates how buyers learn about brands and how they interact with those brands. It is the sum total of the experiences that customers go through as they interact with your business, from the time they first notice your brand to the time they make a purchase and beyond.
The Story
A customer journey tells the story of how a business understands its customers' purchase behaviors and what needs to be improved so they will return to your brand. We share a positive customer journey below. Each step of the journey represents an opportunity for the business to understand, explore, or enhance the customer experience:
A potential customer walks downtown, sees your signage, and notices your boutique shop.
She goes in and checks out the shop layout.
A member of your staff walks over, greets her …
and offers to help.
Your staff member is friendly with the potential customer ...
and knowledgeable about the products displayed.
He helps her pick a high-quality skirt …
and assures her that if she changes her mind about it, she can always return it with no questions asked.
The customer proceeds to purchase the product.
Your staff asks for her email address so she can be notified of any special offers or promotions in the future.
The following day, your customer shares a photo of her new skirt on Instagram and mentions your shop.
She goes on to recommend your shop online …
because she feels loyal to your brand.
Two weeks later, you send a promotional email …
offering her a discount.
Rethinking the Customer Journey
This story is a classic case of a positive customer experience. However, it is important to note that customers are dynamic and their journeys differ. To remain profitable, businesses need to create customer journey maps that reflect the experiences of customers.
Below are some examples of instances when a business might need to rethink their customer journey map:


1. Customer touchpoints change
Customer behavior keeps changing. In recent years, mobile technologies have made it possible for customers to interact with brands using different communication channels. The areas in which customers use these channels to interact with businesses or brands are referred to as "touchpoints." These could be anything from websites to social media accounts. Keeping track of various touchpoints and taking note of how customers use them enables a business to understand customers' behavior and the context of their needs. A business needs to rethink its customer journey if it observes any change in the way customers utilize its touchpoints. Such changes can be detected by analyzing customer queries or issues raised through the help desk ticketing system.


2. Customer pain points are unaddressed
Further, you need to rethink your customer journey when you realize there are areas where customers are experiencing difficulties. This is important because to improve customer satisfaction and retention, it is necessary to eliminate any pain point that customers are likely to remember from their purchase journey. The best way to go about this is to collate all pain points identified along the customer journey. Using tools such as help desk software, rank the pain points and address them one at a time. Though it may not be possible to eliminate all of the challenges, it is important to focus on aspects that make your customers' experiences bearable and less painful.


3. Customer demographic behavior is undetermined
When developing a customer journey map, the behavior of all customer demographics should be integrated. This is because people in different age categories will have varying behaviors and needs. For instance, old-school customers are likely to use voice communication channels such as a phone to contact your business. On the other hand, younger customers will prefer to use instant messaging or social media to interact with your brand. If, by any chance, your customer journey map leaves out a particular customer demographic during design, you will have to integrate the needs of that demographic.


4. Feedback from all players is needed
The ability of a business to provide customers with pleasant experiences is often attributed to the performance of customer support agents, but this is just half the story. Feedback provided by both the staff and customers plays a critical role in the equation.
For instance, your support staff may report issues they are experiencing with a certain communication channel. When customers report the same issues, they are likely to elaborate with details that highlight their journey and where your brand needs improvements. If your customer journey map was developed without considering input from either of these players, rethinking may be required.


5. Standards have to be raised

The core purpose of a customer journey map is to give customers the best possible experience with your products and services. But should you stop when your business achieves this? The answer is certainly "no." There is always something more you can do. When you get to this pinnacle point, you'll need to rethink your customer journey. This process will enable you to find out what else can be done to give your customers an experience that surpasses their expectations and helps to establish stronger relationships.


The Bottom Line
Your business needs to understand the journey that customers make in order to give them the exceptional experiences they are looking for. The world today requires every customer-oriented business to visualize different customer journeys in order to adequately address their needs.
By creating maps of those journeys, businesses can identify the gaps in current journeys and determine how to fill those gaps in ways that customers will find ideal. This does not always mean starting the process from scratch; it could mean improving the customer journey map that a company is already using. If you notice your customer journey map has any of the gaps discussed above, it's probably time to rethink it.

About the author
Dwayne Charrington is a technical writer currently associated with ProProfs Help Desk. He possesses hands-on experience in writing for the customer service industry. Dwayne is insightful when it comes to industrial challenges, emerging customer service trends, and how businesses overcome related challenges. Read more articles by Dwayne Charrington.
Subscribe to get our new blogs delivered right to your inbox
Other insights you might like