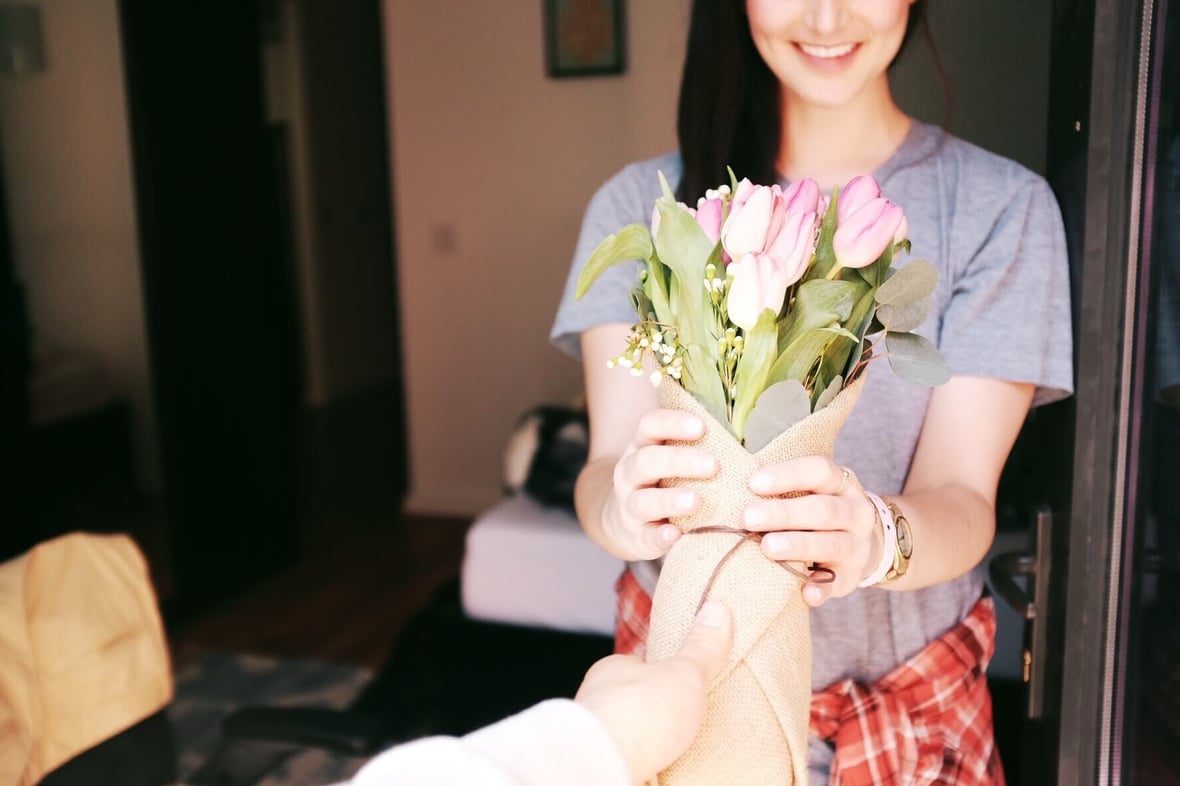 Inbound, Customer Experiences, and The Future of Marketing
March 21, 2018
---
By Sarah Hecker
In recent years, inbound marketing has seen a boom in popularity. Businesses of every shape, size, and industry have started adopting the inbound methodology to attract visitors and turn contacts into clients. Unfortunately, the final step of the inbound methodology—delighting customers—has been talked about quite a bit less than other topics, such as writing a killer e-book or organic keyword rankings. But that's all about to change.
As more and more brands turn to inbound marketing, the competition will grow only fiercer, making it even more important to focus on a positive customer experience (CX). After all, if a customer has a negative experience with your brand, what's stopping them from turning to a competitor that can offer them the same services and content? By focusing on customer success and support, organizations will be able to increase the lifetime value of their current customers, decrease the cost of acquisition for future customers, and turn passive customers into enthusiastic promoters.
The Importance of Customer Experiences
"Have you tried that new Italian place downtown? Their scallops are to die for."
"Ugh, I hate that software company. Their products are always so glitchy."
"I would never use their services ever again. Their rates are sky-high!"
I'm sure we've all had conversations like the above before, whether it be looking for recommendations from colleagues or just having a casual conversation with your friends. The products and services we use are so prevalent in our lives that it's difficult to go a whole day without mentioning some of them.
However, these micro-interactions can have powerful and far-reaching effects on brands. Individuals with large networks have the power to influence others about your brand, even if those people have never used your products before. If you don't focus on creating positive experiences with your customers, you could be unknowingly losing hundreds of dollars in potential revenue when they speak out about their experiences. Thankfully, the same thing can be said of creating great experiences.
When someone talks about your brand, product, or services in a positive manner, they have the opportunity to drive more customers straight into your arms. These promoters are what I'm talking about when I say you need to focus on delighting customers; they are existing clients that can create new revenue for your organization simply by being impressed with the service they have received. After all, you don't need to be ranked #1 on Google or to outsmart Facebook's algorithm to get new customers if your existing clients are doing the work for you.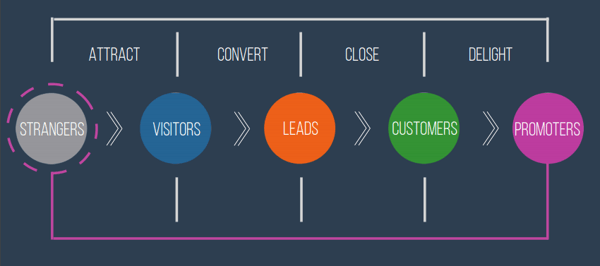 via MK Getler, Inbound Marketing Consultant
Additionally, the cost of obtaining new customers by word-of-mouth referrals is often much less than the cost of using other marketing methods. However, it's not just about new revenue; delighting your customers can have an impact on recurring revenue, as well. If your customers are happy with your products or services, chances are they'll continue purchasing from you—especially if they have had nothing but positive customer experiences along the way.
Think about brands such as Netflix or Amazon: Without recurring revenue, they wouldn't be nearly as impressive as they are today. So not only can you decrease the cost of acquiring new customers, but you also can increase the overall lifetime value of your customers.
CX and Inbound Marketing
While customer success won't ever entirely replace inbound marketing, it can be used to amplify your existing campaigns and content. There are dozens of ways to leverage your existing customers in new campaigns—and it's likely that you've actually already tried one or more of these methods. Something as common as social proof (testimonials, case studies, and quotes about your business) can be a great way for your business to show off its dedication to CX, which will attract new customers.
You can also bring in your internal customer success team to help create content such as webinars, ebooks, or blog posts. Because these are the boots on the ground when it comes to interacting with your client base, who is better positioned to speak about their needs and wants? It would be a waste not to leverage their knowledge when creating new content; make sure you give them an opportunity to speak beyond their interactions with your current customers.
Creating referral and influencer campaigns featuring your customers is another way to incorporate CX into your inbound marketing. Asking your customers to leave reviews on Yelp, G2 Crowd, or Google can provide powerful social proof, and you can even take it a step further by offering incentives or bonuses for successful referrals.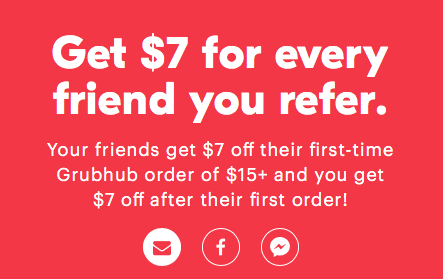 image via Grubhub
Your customers also have the power to be influencers in your industry, especially if they have strong social networks of their own. Having them share success stories on Instagram or LinkedIn is another way to showcase your product or services by leveraging your existing customer base. Though influencer campaigns with A-list celebrities can often seem disingenuous or forced, micro-influencers within your own clientele can help share authentic stories about your brand.
Bringing It All Together
As inbound marketing evolves and becomes more sophisticated, brands must find new ways to engage with existing customers and potential contacts. In this day and age, it is no longer enough to simply write great content—organizations must go above and beyond what is expected of them in order to create truly amazing customer experiences. When organizations focus on both CX and inbound marketing, they create a cycle that ensures current customers remain engaged while seamlessly working to attract new customers as well.
Jeremy Cai

About the author
Sarah Hecker was formerly a Marketing Consultant here at SmartBug Media. She has a passion for all things digital which catapulted her into the marketing world post-college. After being introduced to HubSpot during her first full-time job, she fell in love with inbound marketing. Read more articles by Sarah Hecker.
Subscribe to get our new blogs delivered right to your inbox
Other insights you might like