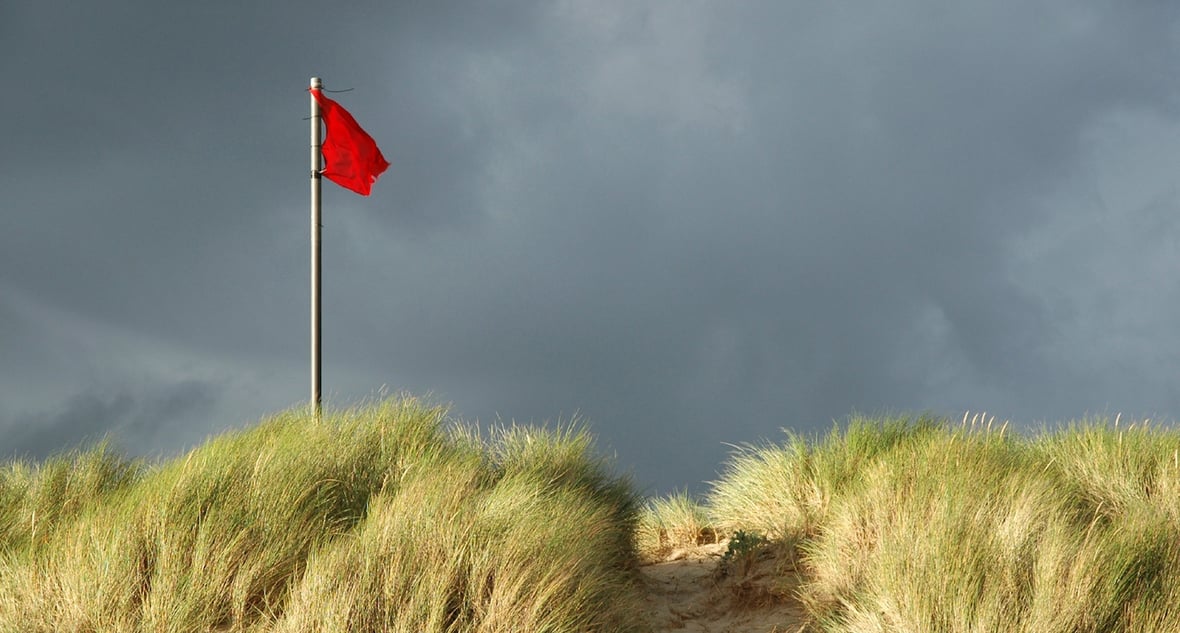 Red Flags to Avoid When Choosing an Inbound Marketing Agency
April 19, 2016
---
By Rachel Moore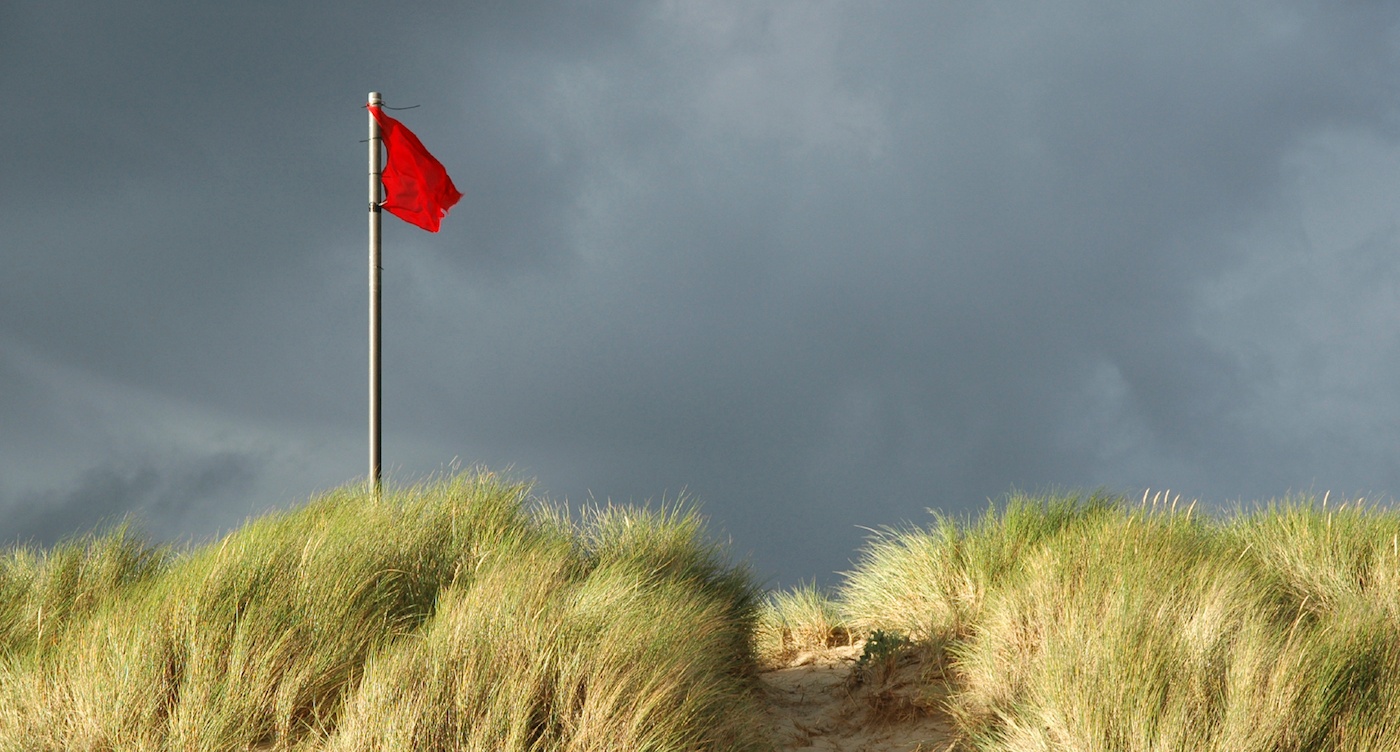 Working with an inbound marketing agency can be one of the best things you can do for your business—but only if you hire the right one. Because most agency engagements are (ideally) ongoing over many months or years, you'll be spending a lot of time with (and hopefully seeing a lot of work from) the partner you choose. As such, it's important to take the time to research and find the best agency partner for you.
When choosing an inbound marketing agency, start by researching an agency whose work impresses you, talking to industry peers who have gone the agency route themselves, and reading as many reviews as you can find.
Once you've narrowed down your list of potential agencies, reach out and set up consultation calls with their sales teams. Even if there's a potential agency you've got your heart set on working with, remember that these calls are as much a chance for them to interview you—by learning about your business and needs—as they are for you to interview them.
Here are some of the biggest red flags to look for when interviewing your shortlisted agencies:
Cookie-cutter retainers that discount or ignore business goals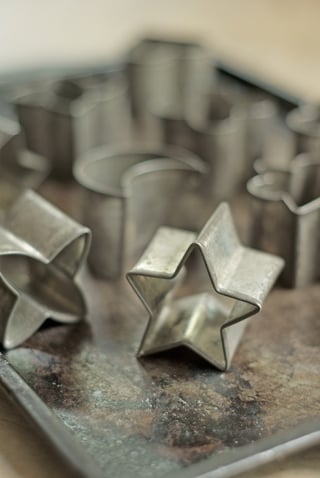 Your business isn't full of cookie cutter deals and turnkey services, so your inbound marketing agency shouldn't be either. When selecting an inbound marketing agency, it's important to find one that's willing and able to accommodate your business's unique needs—or thoroughly and satisfactorily explain how their recommendations will help further your business goals.
When interviewing potential agencies, be wary of anyone who doesn't start the conversation by first asking about your goals and current marketing activities. The agency you select—and the terms of your agreement with them—should ultimately be tied back to how to best help you achieve these goals, so any discussion of retainer size or scope should begin there.
Listen for questions such as:
What are you looking to accomplish in the next X months/years?
How have things been working so far?
What have you tried?
These types of questions indicate that the agency is interested in your unique goals and desired trajectory. Also, be sure to ask questions about what typical retainers look like, and if there's any flexibility with what they include.

Minimal or absent discovery process included in retainers
Your marketing agency should be an extension of your team, but considering you may not have heard of them—or they've not heard of you—before your first call, this is no small feat to accomplish. It's essential that your inbound marketing agency dedicates substantial time to researching your industry, business, website, current marketing activities, sales process, Buyer's Journey, and personas. Ideally, the marketing agency you select should present its findings to your team so you can validate their research and ensure your retainer starts off on the right foot.
When interviewing potential inbound marketing agencies, ask questions such as:
What do the first few weeks of working with your agency look like for me? (The answer should include substantial research and data collection for your business and industry.)
How do consultants/account management teams learn about my business?
Will you develop buyer personas for me? What does that buyer persona research process look like? (Look for an agency that conducts interviews with key team members as well as customers.)
Will you do any Buyer's Journey research?
How do you develop content calendars for retainers? (The best content plans should take into consideration your personas and their perspective on topics important in your industry, as well as address a specific stage in the Buyer's Journey.)
Inflexible content plans or packages
Content creation is a big part of a successful inbound strategy, so it's no surprise that most inbound marketing retainers contain some type of content creation package. But what if you've already got a rock-solid internal content creation resource? The inbound marketing agency you choose should be able to work to complement your internal resources, not duplicate their efforts.
When looking for an agency, ask questions about how they handle retainers that don't contain content, such as:
Do you do retainers that don't include content creation? Why or why not?
Can resources that would otherwise be devoted to creating blog posts and e-books be dedicated to something else? How is retainer package time that would otherwise be dedicated to content creation reallocated to other tasks?
How are those other tasks determined?
How can you amplify the work we're already doing, while still providing unique value?
The right agency for you should be able to find ways to assist you in reaching your goals, regardless of whether they're creating content for you.
Using only staff writers for inbound content creation
If you are interested in working with an inbound marketing agency to create content for your organization, be sure they use professional writers with direct industry experience.
This may seem like a no-brainer—you're trusting someone you just hired to represent your brand in publicly-facing content, so they should have spent more than a few hours in your industry before acting as your mouthpiece, right? Not always. Many inbound agencies actually rely on staff writers or junior marketers to create content for retainers. These individuals have usually spent some time researching your business and industry, but more often than not don't have direct experience with it.
When choosing an agency, ask questions about who will be doing the writing for your account's inbound content creation. Ideally, the writers on your account should come from a journalistic background and have extensive previous experience writing about the topics your market cares most about. If the agency you're talking with mentions they only use staff writers, be sure you're clear on and comfortable with the process they'll go through when learning about your business well enough to write about it.
Consultants have too much on their plates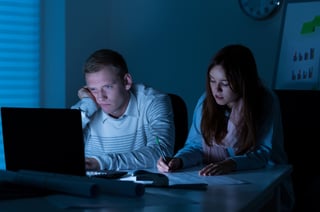 Marketing agencies, like their ad agency counterparts, sometimes have a reputation for being a bit like creative sweatshops. Although this translates to good profit margins for agency heads, too few team members managing too many accounts leads to sloppy work, lack of ownership, and high consultant turnover—leaving you with a different point of contact each time someone moves on.
When considering an inbound marketing agency, ask the following types of questions:
What job roles would your account management team consist of? What would they be responsible for on my account?
Who would my main point of contact be? How often would this change, and why?
How many accounts does the typical consultant (or whomever would be leading my day-to-day account team) have?
Although each agency will differ in terms of how many team members are on accounts or how many accounts each consultant can manage, look for red flags such as abnormally high account numbers (roughly five to 15 per account manager/consultant is fairly average), multiple points of contact that differ based on task (i.e. "You'll have an SEO person, a blogging person, a social media person, an e-book person, and a website person to talk to"), or one person responsible for all the work across multiple accounts.
What's Next?
Choosing the right inbound marketing agency can set your organization up for ongoing success or make even the most mundane, day-to-day tasks a chore. Keeping an eye out for the red flags we've listed here will help ensure you're selecting a partner that's invested in your goals and helping you achieve them.
About the author
Rachel Moore was formerly a Senior Consultant and Team Leader at SmartBug Media. A HubSpot alumna, Rachel uses her 7+ years of experience as a marketer and neuroscientist to help clients develop innovative strategies to achieve and exceed their business goals. Read more articles by Rachel Moore.
Subscribe to get our new blogs delivered right to your inbox
Other insights you might like