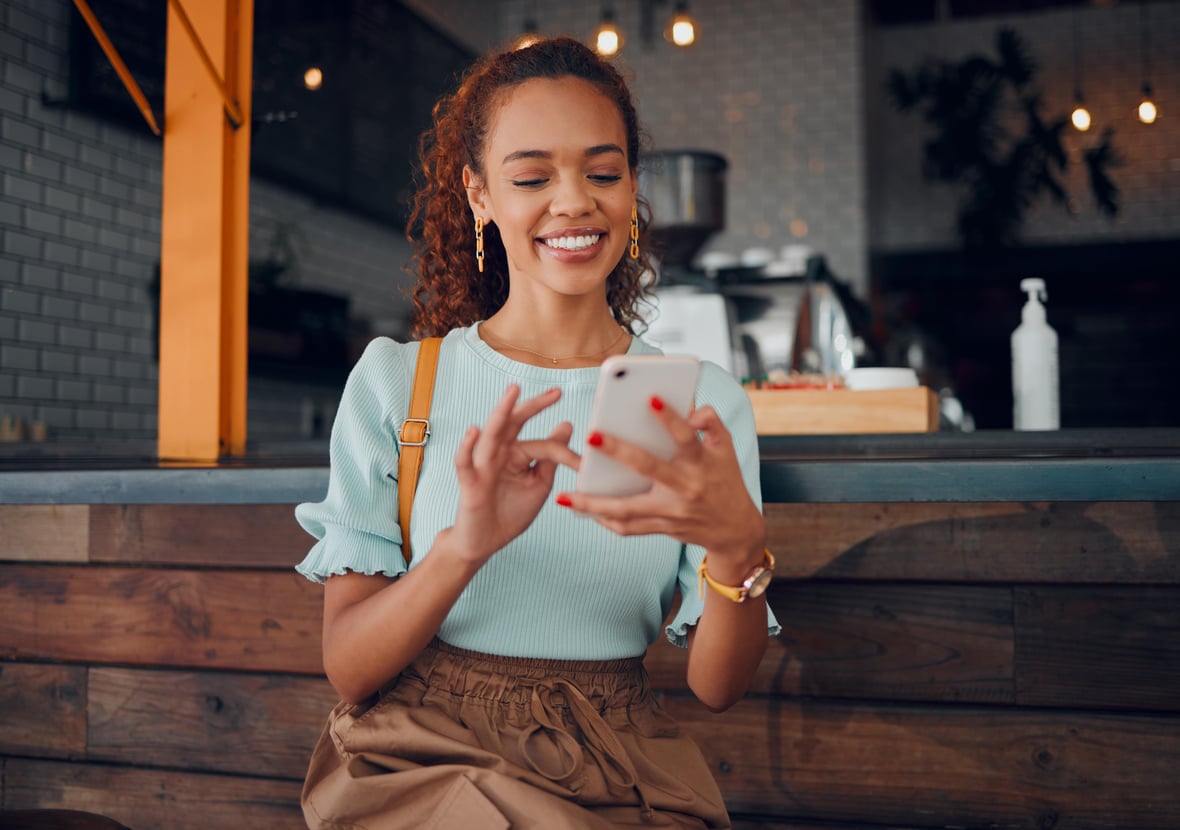 By Kira Renee
Customer engagement is essential for any business, but it can be challenging to keep your customers engaged when they're not actively browsing or shopping on your website.

Push notifications might just be the superhero you need to keep your customers coming back for more. Whether you want to promote a fantastic sale, let them in on the latest event, or just catch up about what's new, push notifications give you the power to re-engage your customers even after they've left your website. With this handy tool in your digital marketing kit, you can drive up customer loyalty, retention, and revenue like never before.

So if you are looking for new ways to engage with your customers outside of their regular visits to your store or website, then implementing push notifications is definitely worth considering!
What Are Push Notifications and How Can They Help Your Business Grow?
Push notifications are a great way to reach more people without having to do extra work. This helpful technology sends notifications directly to your customers through apps and web browsers, allowing them to quickly see updates or messages from you. Whether informative, funny, or helpful, these messages can draw attention to your business and products, helping you efficiently reach more people.
A great example of push notifications in use is Klaviyo. Klaviyo uses its rich mix of automated messaging and segmentation tools alongside its powerful behavioral analytics platform to deliver personalized experiences at scale that can help build loyalty and increase customer engagement.
Best Practices and Examples of Using Push Notifications to Re-Engage Customers
Push notifications offer a powerful and direct way to engage with customers on their mobile devices. However, for these notifications to be effective, you need a strong strategy and careful implementation.

Firstly, it is important to understand your target audience and deliver push notifications that are relevant, timely, and valuable to them. This means finding a balance in frequency, personalization, and segmentation to tailor your messages to their unique needs and interests. Too many notifications can lead to high opt-out rates; too few can result in decreased engagement and lost opportunities to build customer loyalty.

By using personalization and segmentation, you can create a more targeted approach to push notifications, delivering the right messages to the right customers at the right time. This can lead to increased engagement, higher conversion rates, and improved customer satisfaction.


Dos and Don'ts for Successful Push Marketing
Push notifications can be extremely effective marketing tools, but the execution is crucial to their success. Here are some guidelines to help you get started.
Do:
✅ Personalize messages based on individual actions
✅ Send relevant and timely notifications to engage customers effectively
✅ Test different messages to see which ones perform better
✅ Implement automated campaigns to maximize efficiency
✅ Leverage segmentation tools such as Klaviyo for more targeted messaging
✅ Monitor the results of your push notifications regularly
✅ Give customers an easy way to opt out of receiving notifications
Don't:
❌ Send too many notifications, which can be overwhelming or annoying for customers
❌ Rely solely on one type of device (e.g., mobile phones or tablets)
❌ Use long-winded titles and descriptions that don't offer any value
❌ Forget about customer privacy when sending notifications
Tips for Writing Engaging Push Notifications
Writing engaging push notifications doesn't have to be hard work. The key to writing compelling content lies in these four tips!
Use personalized language:

Address your customers using their first name to grab their attention.
"Jessica, we just added new arrivals! Check them out now 🔥"
Keep it short and sweet:

Be concise and clear with your message. Stick to the key information that your customer needs to know.
"You're in luck! Your favorite product is back in stock. Get it before it's gone 🛍️"
Create a sense of urgency:

Use phrases such as "limited-time offer" or "last chance" to create a sense of urgency and drive sales.
"Don't miss out! Only a few hours left to score 20% off your purchase with code FLASH20 💥"
Use emojis:

Emojis can help bring attention and add personality to your push notifications. Just make sure to use them sparingly and appropriately.
"🎉 Happy Friday, Joey! Ready for some retail therapy? Shop our weekend sale now."
After you have crafted your message, make sure you A/B test different versions to see what works best for your customers. With some trial and error, you'll soon master the art of writing engaging push notifications!
Building Trust with Your Audience Through Notifications
Push notifications are great for staying in touch with your audience and building trust. Done the right way, notifications can be informative, funny, and helpful without feeling overly intrusive. They keep people up to date on how your business is evolving, help make sure customers don't miss out on deals or promotions, and even allow them to get an inside look at the fun aspects of your company. All these elements create a lasting connection with your customers that will increase their engagement and ultimately strengthen their trust in you as a brand.

Think of a push notification less like a nag and more like an extension of your personality—the perfect opportunity to show off who you are!
Best Practices for Automating Your Push Notifications
With the help of tools like Klaviyo, you can personalize and automate your push notifications through individual campaigns or workflows. Automated notifications need to be relevant, timely, and personalized for each user.
Segmenting your audience is key for staying engaged with those who want to know about your brand on a deeper level. Utilizing calls to action can also increase response rates from users, but make sure you don't bombard them; spread out your messages between campaigns and time them appropriately.
Lastly, always make sure to double-check code and proofread content before sending—nothing says "unprofessional" more than typos!
Push Your Business Toward Higher Retention Rates
Push notifications are essential when it comes to leveraging customer engagement and retention. By using the proper strategies, you can reap the benefits of this useful technology. Allowing your customers to opt in for notifications helps build trust and encourages them to stay engaged with your brands.
Regardless of if you're a novice or an expert, it's important to take the time to learn how to leverage push notifications for greater success. If you're looking for more information about engaging your customers and increasing sales, check out our guide The Complete Guide to E-Commerce Retention Marketing!

About the author
Kira Renee Kira is our E-Commerce Product Marketing Manager at SmartBug. She believes in a people-first and data-driven marketing approach. Previously working with many reputable e-comm brands, building their online brand presence and teaching companies how to enhance their marketing strategy to be customer-centric. When she's not creating a stellar marketing strategy, you can find her enjoying a crisp sour beer surrounded by her hundreds of plants and receiving cuddles from her Labradoodle. Read more articles by Kira Renee.
Subscribe to get our new blogs delivered right to your inbox
Other insights you might like