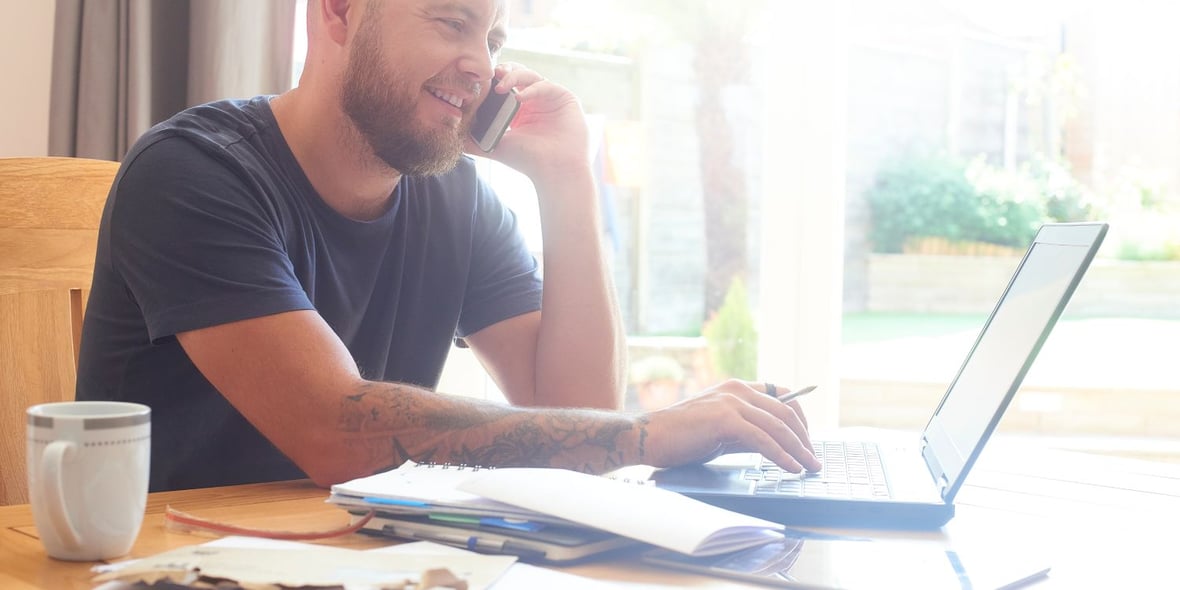 Upselling and Cross-Selling: How to Offer More Value to Your Customers Through Automation
August 8, 2023
---
By Adam White
Pursuing new business opportunities while nurturing existing customer relationships can often feel like walking a tightrope. Many sales and success teams find themselves so focused on outbound initiatives that the ripe opportunities for upselling and cross-selling go unharvested. However, growth-minded organizations are realizing the untapped potential of these strategies, harnessed through the power of automation.
By successfully integrating upselling and cross-selling into their strategies, these teams not only generate more revenue, but also strengthen their relationships with customers. The secret ingredient in this mix is automation. When implemented effectively, automation ensures that your efforts to expand existing accounts become a core part of your growth strategy.
Unlocking the Power of Upselling and Cross-Selling
Upselling and cross-selling are not only sales techniques, but also strategic growth levers. They offer an avenue to enhance revenue while delivering exceptional value to your customers. Upselling encourages customers to consider more premium, feature-rich offerings, whereas cross-selling suggests complementary products or services that augment the customer's existing solutions.
It's 5-25 times more expensive to acquire a new customer than it is to retain an existing one. Furthermore, the odds of upselling to an existing customer are up to 14 times higher than selling to a new prospect. Not surprisingly, there is a substantial gap in revenue between businesses that actively leverage these opportunities and those that overlook them due to passive renewal monitoring.
Transforming Revenue Growth Through Automated Renewals
Renewals can be a gold mine, particularly for software-as-a-service (SaaS) businesses with recurring subscriptions as the backbone of their revenue models. And yet, due to intense focus on customer acquisition or resource constraints, renewals tend to be relegated to the back burner.
In reality, renewals can serve as a stable growth engine, generating predictable revenue and fostering deeper customer relationships. Emphasizing renewals can boost customer retention rates, enhance customer lifetime value (CLV), and augment overall profitability. In fact, 80 percent of a company's future profits will come from just 20 percent of its existing customers.
The best renewal strategies encompass transparency, active communication, and swift follow-up. Ask yourself: Does your team receive automatic alerts about upcoming contract renewals within their daily collaboration tools? Are there actionable processes in place that swiftly identify contract renewal opportunities and expiring contracts to prevent customer churn? Automating processes like these can have a tremendous impact on sales efficiency and productivity.
Automating Upselling, Cross-Selling, and Renewals
We're in the age of digital transformation, and automation has emerged as the ultimate game changer for fast and efficient upselling and cross-selling strategies. Automation platforms like Tray.io are transforming sales processes by letting sales and success teams better identify the right accounts and discern the optimal upselling window.
Highly engaged customers often present the best upselling opportunities. With automation, teams can quickly pinpoint these active user accounts and generate actionable reports. Armed with these insights, they can proactively target the most engaged accounts ahead of contract renewal dates, significantly increasing the chances of successful upsells.
Automation platforms can simplify the renewal process by seamlessly integrating renewal data across customer relationship management (CRM), enterprise resource planning (ERP), contract management, payables, marketing, chat apps, and even analytics tools. By actively monitoring renewal cycles and triggering automated timely reminders, sales and success teams can significantly enhance renewal rates and boost overall revenue.
Enhancing Customer Experiences Through Personalization
Business-t0-business (B2B) buyers expect speed and personalization in their buying journey. Although redefining the processes around upselling, cross-selling, and renewals can dramatically improve their experience, delivering fast, personalized interactions to improve customer satisfaction is how you power your account expansion engine.
Beyond automated upselling, cross-selling, and renewal processes, sales and success teams can leverage automation to deliver greater personalized experiences for their customers. By analyzing customer behaviors and usage patterns, automation platforms offer insights that enable the creation of personalized upselling or cross-selling offers, amplifying customer engagement and satisfaction.
The Future of Upselling and Cross-Selling: The Automation Advantage
Automation in your sales and marketing strategy isn't a nice-to-have feature—it's a critical necessity. Automation platforms like Tray.io allow sales and success teams to transform their upselling, cross-selling, and renewal processes into fast and efficient workflows that result in increased revenue and happier customers.
Automation helps you gain deep insights into customer needs and behaviors, allowing you to tailor your offerings more precisely and engage with them more effectively. As a result, your upselling and cross-selling efforts become more strategic and customer-centric. Your renewal processes evolve from a reactive task to a proactive strategy, creating a more seamless and satisfying customer experience.
The future of successful customer relationship management lies in the power of automation. Having an automation platform at the center of your toolkit lets sales and success teams deliver the right offer to the right customer at the right time, every time. Learn more at Tray.io.

About the author
Adam White is a content specialist at Tray.io, a leading automation platform. When not writing about all things integration and automation, he enjoys making music, baking, and spending time with his wife, son, and poodle Shion. Read more articles by Adam White.
Subscribe to get our new blogs delivered right to your inbox
Other insights you might like