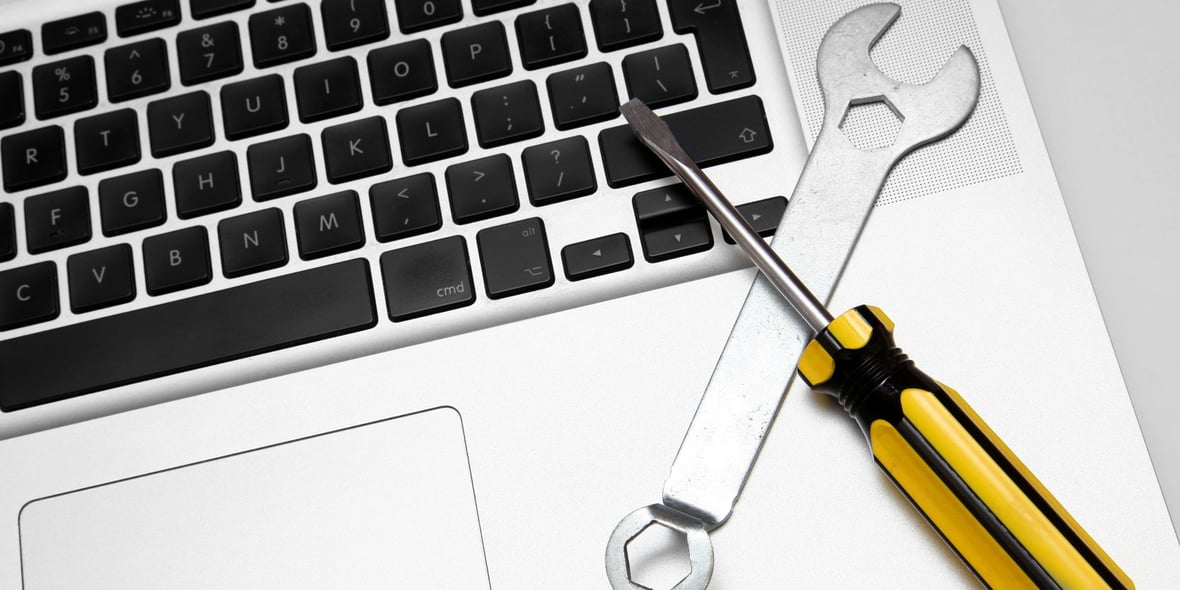 How to Address Common System Integration Errors That Arise with a HubSpot-Salesforce Integration
September 4, 2023
---
As the digital age continues to unfold, the line between internal departments becomes blurrier—especially the boundary separating marketing and sales departments. As a result, businesses are forced to rethink their data structure to accommodate both teams. This unification allows team members to reliably collaborate in a system that facilitates all of their needs in one shared location.
HubSpot and Salesforce have put significant effort into optimizing their platforms to support their clients' diverse needs. By understanding each system's use cases and necessary functionalities from their customers' perspectives, these organizations have aligned their features to foster an integration that's greater than the sum of its parts.
Similar standard objects and seamless activity sync are just two of the numerous capabilities that make a HubSpot-Salesforce integration beneficial for your organization. However, it's vital for you as a business owner to understand key considerations before integrating these systems.


How Businesses Can Benefit from Integrating HubSpot & Salesforce
Many businesses, particularly e-commerce brands, can find opportunities to increase efficiency by integrating HubSpot and Salesforce. Companies that can successfully integrate these platforms are likely to reap the following benefits:
Unify Marketing & Sales Teams
Perhaps the greatest advantage of integrating these systems is the introduction of a unified system for storing, organizing, and sharing data. This mutual database keeps everyone on the same page when it comes to sufficient data hygiene practices, effectively bridging the gap between marketing processes (HubSpot) and sales processes (Salesforce).
Audit & Clean Up Bad Data
The successful unification of marketing and sales through system integration relies on each team member's ability to maintain good data hygiene. A strategic, well-planned integration will include detailed protocols for organizing and managing clean data, setting an improved standard for data hygiene within the organization.


"When integrating CRMs like Hubspot and Salesforce, it's crucial to be mindful of API rate limits and consider the data volume. This is where batching can be a lifesaver. Additionally, always focus on accurate data mapping between objects. Instead of relying on display names, use object IDs for fields linked to other objects. If you're aiming for a bidirectional sync, strategize to avoid automation-triggered loops which can create endless changes in your source."

Sid Kohli, Solutions Architect at Tray.io.
Boost Productivity
As a result of streamlined data management processes, staff members often find that they have more time to tend to other pressing obligations. Automated reporting capabilities within the integration free up bandwidth for employees because they can spend less time manually managing data points and more time completing higher-level tasks. Integrating these systems also helps sales and marketing teams work more cohesively, decreasing the chances of miscommunication or errors.



How to Manage the Limitations and Risks of Integrating Systems
Despite the above benefits, two prevalent challenges exist among organizations attempting to integrate Salesforce and HubSpot:
The Learning Curve
Educating your team about the importance of data hygiene is only the beginning. Maintaining clean data within these systems requires continuing education and standardized procedures for storing and organizing data appropriately. This is often a large operational shift that relies on individual staff members' ability to adapt to a new company-wide norm. Onboarding the entirety of a workforce may present a challenge to some organizations.
Potential Data Mismatches
When teams aren't working in sync or they're operating against data hygiene standards, syncing errors can occur due to data mismatches. In other words, changes to one system must be replicated in the other in order to maintain a healthy integration. When integration administrators don't coordinate changes made in their respective systems (more on this later), they risk losing accessibility and hurting performance.


How to Address & Resolve 3 Common System Integration Errors
Some of the most common system integration errors companies experience result from a lack of synchronization between teams. A huge benefit of a HubSpot-Salesforce integration is the resulting alignment of your sales and marketing teams, but this orientation relies heavily on staff flexibility and integrity.
1. Uncoordinated Admins
The Problem: The most frequent system integration error occurs when pick lists and drop-down menus don't match up between two systems. If administrators don't coordinate their actions, or they have inconsistent accessibility (access in one system but not in the other), options in drop-down lists won't match, resulting in inevitable syncing errors and a significant loss of visibility.
The Solution: Put detailed procedures in place for replicating changes in each system. Verify calibration between the teams that use the systems to avoid playing catch-up when functionalities change. Understand that even small inconsistencies in field input can result in syncing errors.
2. Duplicate Records
The Problem: Although the individual features of HubSpot and Salesforce boast unmatched compatibility, understanding the unique data structure of each system is crucial for maintaining accurate records. For example, Salesforce, unlike HubSpot, doesn't treat email addresses as unique identifiers. As a result, Salesforce can create new records for existing contacts.
The Solution: If possible, limit contact profiles to one email per record to avoid syncing errors. If this isn't possible, be aware of the fact that the most recently updated record will be the record that syncs with HubSpot.
3. Insufficient Permissions
The Problem: Team members who need to access and manage certain functionalities—particularly integration users connecting the two platforms—don't have the proper permissions activated to view and edit these records. This hangup leads to operational delays and frustration among teams.
The Solution: Be proactive by setting standard procedures and permissions within the system that account for managerial status, business obligations, and other important organizational factors. Clearly identify the lines that define required permissions. Establishing the proper permissions within the integration software allows manageable access to necessary records and associated data.


How Maintaining Good Data Hygiene Prevents Errors
For these systems to adequately communicate with each other, the right protocol needs to be in place to maintain clean data. Ongoing data governance ensures all information and records are useful and accurate.
Although there's no way to prevent all syncing errors, there are certainly ways to decrease the chances of an integration error occurring, and it starts with adequate data hygiene. You can also prevent integration errors by:
Performing regular audits to ensure no unintentional duplicates exist
Monitoring the sync health tab integration screen to proactively catch issues
Implementing processes to manage any changes between systems
Cleaning up internal processes to facilitate a full system integration isn't an easy feat, but it's necessary for ensuring productivity and profitability. For more guidance on integrating systems and mitigating any system integration errors and associated risks, refer to The Definitive Guide to HubSpot and Salesforce Integration.

About the author
Zachary Chastain Zach's role as a HubSpot Solutions Consultant leverages his experience in IT consulting (7 years) and digital marketing strategy (10 years) to help SmartBug's clients make the most of their HubSpot portals, both from a RevOps and technical perspective. He's an expert in all things HubSpot, with experience in RevOps strategy, HubSpot migrations & implementations, and even in leading the charge to get a previous agency onboard as a HubSpot partner. Read more articles by Zachary Chastain.
Subscribe to get our new blogs delivered right to your inbox
Other insights you might like