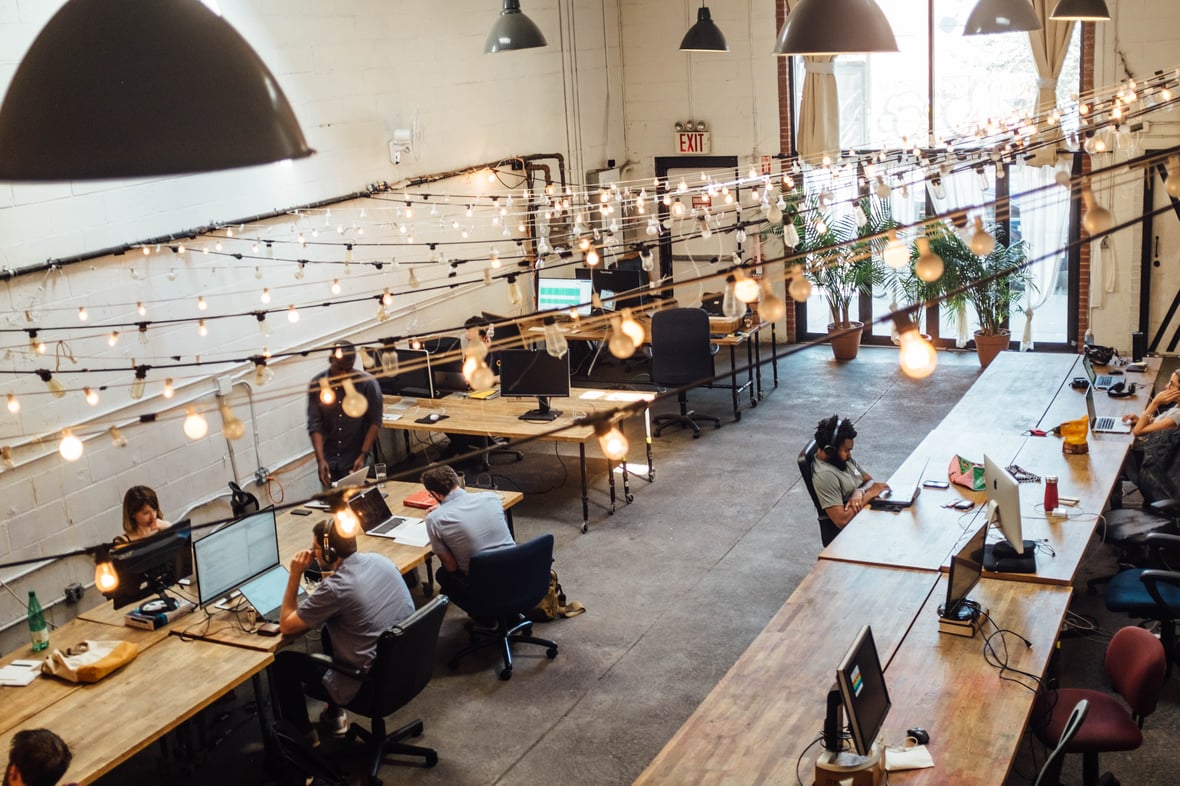 PR Strategies to Win the War for Brand Recognition
January 9, 2023
---
In case you haven't noticed, there's a brand war going on out there in the marketing universe. You may already understand that public relations, or earned media, can be an impactful tool in getting exposure for your small business or brand. Some say PR has 10 times the impact of traditional advertising because positive media coverage is considered to be an independent, third-party endorsement for your company.
You may be wondering, however, whether you should even bother trying to get that media coverage, given that some of your competitors may be able to employ a building full of publicists.

Your answer should be a resounding "yes" if for no reason other than the fact that journalists like a little-guy story. Think David versus Goliath. Who do you think the people were pulling for in that epic battle?

Even with limited resources, your brand can stand out from the pack with the help of strategic public relations. Here are four PR strategies you can start today to improve your band recognition.
Here are four PR strategies you can start today to improve your brand recognition:
1. Build Brand Recognition with a Strong Value Proposition
2. Build Trust as a Thought Leader
3. Be Helpful to Journalists
4. Be a Storyteller
1. Build Brand Recognition with a Strong Value Proposition
First, all companies need to formalize what they bring to the table in the form of a written mission and vision statement.

In the digital age, these documents may seem trite, but all organizations should be able to paint a word picture of what they want to be when they grow up. Only with these documents in hand can you truly answer the public's tough question: What is the value proposition you bring to the consumer?

With your value proposition in hand, you can begin to develop the key messages you want the public to know about your brand, which are vital to earned media initiatives for brand recognition.
2. Build Trust as a Thought Leader
Immerse yourself in the industry you represent by taking courses, participating in professional organizations, attending educational events, and so on. Identify your target audience and what media outlets they are likely to rely on, and begin the process of getting yourself identified in the industry as an expert worthy of being interviewed by the press.

Even small companies with CEOs that serve as their own publicists can accomplish this goal if they are on top of the news in their industry, aware of the journalists covering key trends affecting their businesses, and willing to reach out to reporters on their own.

Nothing will raise a small company's public profile faster than having your CEO quoted in a major media outlet about an industry trend right alongside the Goliaths of the industry. For example, a small local bank that is quoted in a finance article along with national banks instantly elevates its profile by the company it keeps in the press.

Similarly, using PR strategies to publish an article under your CEO's byline can raise your company's profile. Being a one-hit wonder will have minimal impact on building your brand recognition, however, so if you are not willing to pound the PR pavement regularly to enjoy the true value of earned media, get someone to do it for you.
3. Be Helpful to Journalists
Reporters get hundreds of pitches, or story suggestions, every day. If a journalist is interested in a story you have suggested, respond quickly to them, whether by holding an interview or providing supportive information.

Your goal is to be recognized as a media-friendly organization that understands reporters today are under enormous pressure to do their jobs due to significant cuts to media resources thanks to the decay of print journalism.

If you are confident the story will benefit your company and your personas, make it as easy as possible for reporters to cover. Target your pitches to the right contact at the right media outlet. Making relationships with the media can go a long way toward improving your PR strategies over time.
Recently, earned media software company Cision released its 2022 State of the Media Report, a global survey of more than 3,800 journalists, which provides many interesting insights, including:
Seventy-six percent of journalists prefer to receive press releases/news announcements from brands and PR pros.

Sixty-three percent of journalists' main request is to understand their target audience and what they find relevant.

Fifty-seven percent of journalists want PR pros to provide data and expert sources when they need them.

Fifty-four percent of journalists would be more likely to cover a story if provided with multimedia.
"To be a good partner to journalists, focus on being relevant and targeted with your outreach," the report concluded. "Deliver clear and concise pitches, and be sure you've done your research before you reach out. Provide new information, backed up with data, images, and expert sources, and understand who your target audience is (and how to best reach them)."
4. Be a Storyteller
We all love a timely, engaging story. Reporters are no different, as long as you are telling the story to the right person at the right time.

Every organization has positive stories to tell about how their products and services connect to real people. Think about your company's end user and identify opportunities to tell stories that highlight your brand.

Be an educator whenever possible, whether by contributing an article in the local press on issues and trends that are relevant to your business or by hosting a special event.

Sponsorship of community activities can also be a low-cost option for attaching your brand to important local issues. Depending on the type of media that is appropriate for your business, these events can result in positive PR for your brand.
Boost Your PR Efforts with the Help of Pros
Successful public relations programs are rarely overnight sensations, but commitment to earned media over an extended period of time can complement marketing initiatives that lead to enhanced brand recognition. Work with SmartBug's PR experts to further your brand recognition through earned coverage!

This blog was originally published in 2019 and has been updated since.

About the author
Mallorie Anderson is a Public Relations Manager at SmartBug Media. She has nearly a decade of experience planning and executing strategic communications to help clients meet their goals and objectives. Read more articles by Mallorie Anderson.
Subscribe to get our new blogs delivered right to your inbox
Other insights you might like