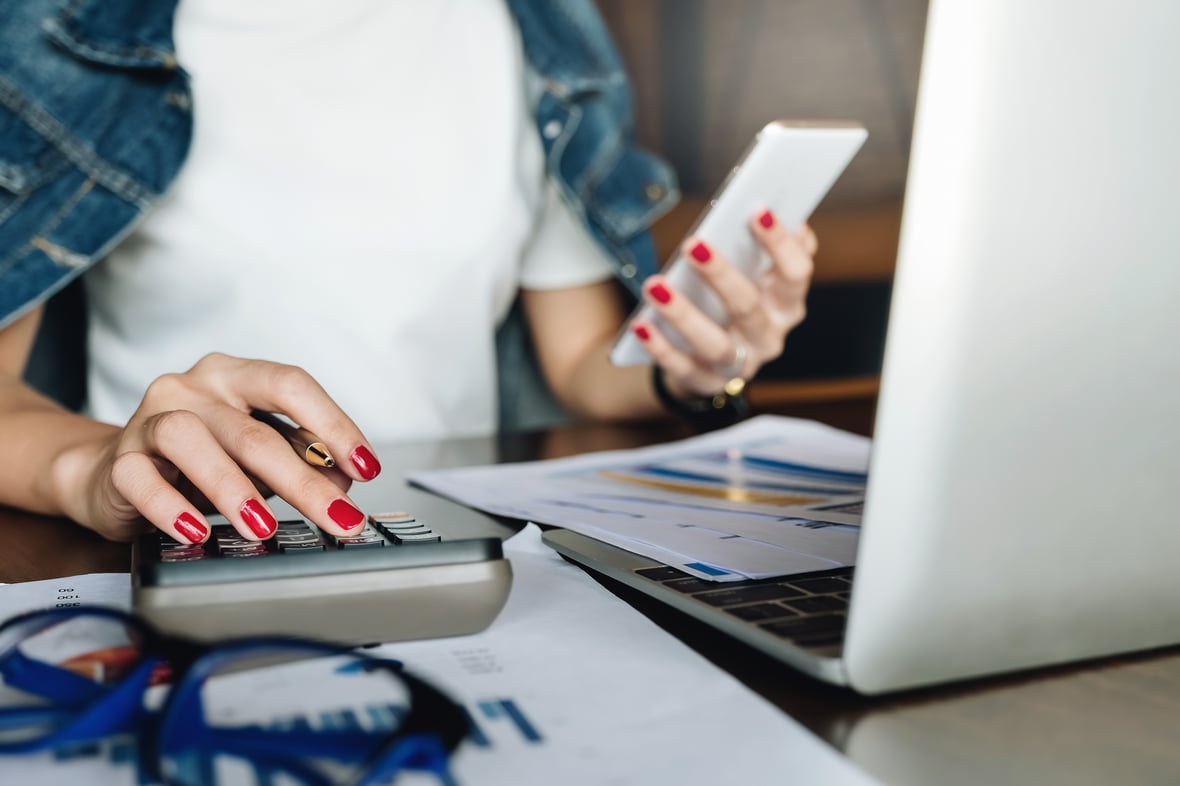 Paid media is a great way to supplement your inbound marketing efforts. Whether you're in the beginning phases of your strategy or you've been executing a plan for some time, paid media can help you generate qualified leads quickly for your organization.
Once you've determined that paid media is the proper marketing tactic to help you reach your marketing goals, the first step is determining your budget. Between customer acquisition, click-through rate, impressions, and leads, choosing a paid media budget can be daunting.
Luckily, we're here to help! Follow the steps below, and you'll be on your way to mastering your paid media budget.


What's the point of having a paid media budget?
Having a paid media budget helps marketers tackle their number one challenge: measuring ROI. Having a clearly defined budget for your paid media strategy will help as you work to measure the success of your strategy compared to your other marketing campaigns.


How do you measure the success of a paid media strategy?
The first step when determining a budget is defining how your organization will measure success. Every business will measure the success of their marketing campaigns differently, whether it's products sold, leads generated, or contacts engaged. Many companies will also use paid media to promote their brand and gain greater visibility in the marketplace.
When measuring the success of your paid media strategy, make sure the metrics you choose analyze towards a clearly defined goal. Use the SMART goals methodology to ensure your goals are specific, measurable, attainable, relevant, and time-bound. For example, you may decide you need to generate five qualified leads for your new service offering over the next two months. Once you have your goal defined, it's time to figure out which channels you'll use to advertise.
What channels should you use?
A significant factor of your paid media budget is which channels and platforms you use to execute your strategy. Channels such as pay per click (PPC), paid social, retargeting, or shopping ads all have different costs, as well as strengths and weaknesses.
It's essential to utilize channels that your potential customers are using. For example, if your ideal customer uses LinkedIn daily, you should make LinkedIn your primary channel for your paid media strategy. It is best practice to focus on 1-3 channels at any given time in your overall strategy. With a goal defined and channels selected, it's time to look at the costs that can factor into your overall paid media budget.


What costs should factor into a paid media budget?
It's important to factor in all of the costs involved in executing your paid media strategy to calculate your campaign's ROI effectively. Services such as strategy creation, project management, graphic design, videography, copywriting, analytics, and ad spend are all factors that can eat into your overall paid media budget. However, there are several ways to reduce the costs of creating content to promote with paid media, such as leveraging user-generated content.
One of the most significant factors of a paid media budget is ad spend. The most common way to determine ad spends is by measuring cost per click (CPC). CPC is the amount you pay each time someone clicks on your ad on a platform such as Google, Bing, or Facebook. CPC can vary greatly depending on your industry, the keywords you are targeting with your ads, and the channel you are advertising on. Across all industries, the average cost per click on Google Adwords is $2.69 for search and $0.63 for display.
Understanding how many of your website's visitors become customers can help you understand how many leads your paid media strategy needs to generate for you to gain a new customer. Once you've determined how many leads your campaign needs to generate, you can look at metrics such as CPC and your website's overall conversion rate to determine what your daily, weekly, and monthly paid media budget should be.
For instance, if the goal of your paid media campaign is to generate 10 customers per month and 5 percent of your leads become customers, you will need 200 leads. If your website's conversion rate is 5 percent, then to get 200 leads, you will need to generate 4,000 website visitors. If your average cost-per-click is $2.00, you will need to spend $8,000.00 to reach your goal of 10 customers per month.
As I said earlier, all of this can be a bit daunting. Luckily, the talented people at SmartBug Media® have created a paid media budget planner and calculator to walk you step-by-step through the process of creating your budget. Follow the link, copy the calculator to your Google Drive, and follow the instructions in the calculator to begin mastering your paid media budget.

About the author
Mitch Transue is a Marketing Strategist based in Charleston, Carolina. With over five years of experience in inbound marketing, he enjoys helping clients reach their goals and working as part of a larger team. In his free time, you can find him either running or enjoying the beach with his wife and dog. Read more articles by Mitch Transue.
Subscribe to get our new blogs delivered right to your inbox
Other insights you might like