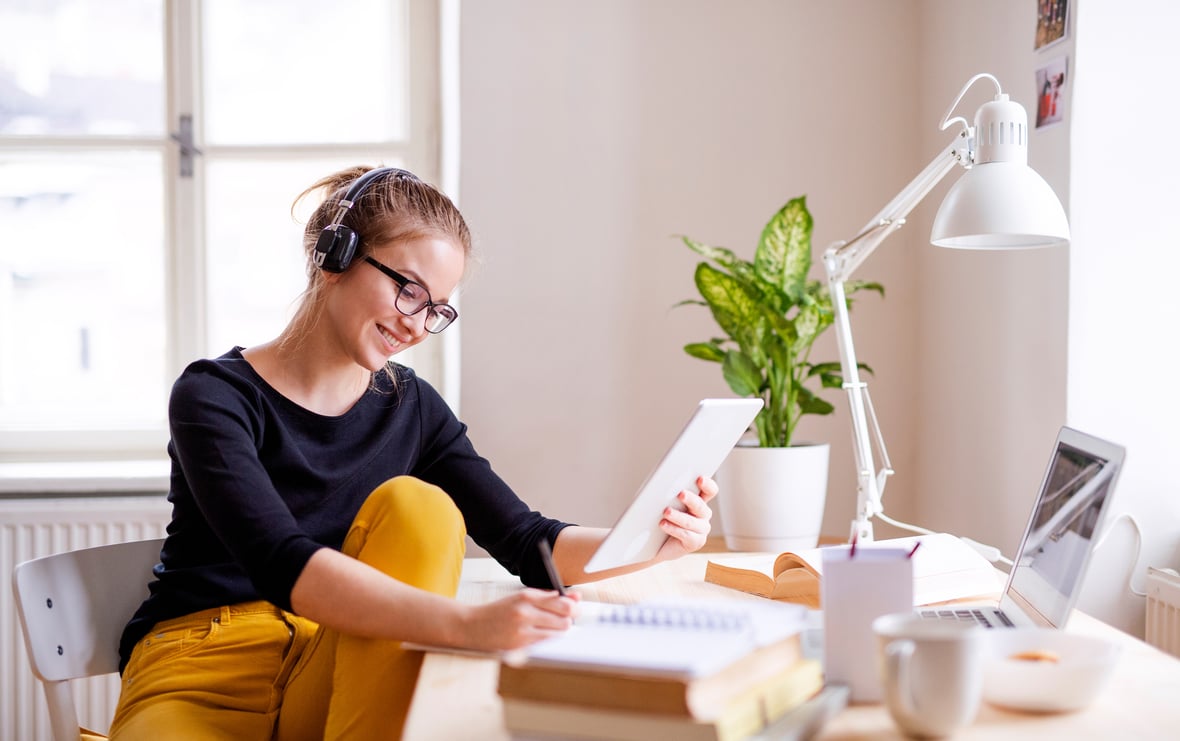 The 6 Most Effective Paid Marketing Channels for SaaS Companies in 2020
May 6, 2020
---
By Paul Schmidt
The most effective SaaS marketing departments employ paid, owned, and earned media channels. For growing SaaS organizations that are doing inbound marketing, paid marketing channels can give you the awareness to put all of that great content to work.
Here are six of the most effective paid marketing channels for SaaS companies:

1. Paid Search
There is a reason why nearly 90 percent of Google's revenue comes from advertising: It's effective for driving qualified visitors to your site. Paid search is a staple within most marketers' paid media budgets. Google Ads and Bing Ads are auction-based platforms that are relatively easy to set up and allow you to quickly change ads, bids, and budgets on daily basis. If you're new to Google Ads, take a Google Ads class to learn the basics.
2. Display Ads
A great way to drive awareness with paid media is through display ads. When using display ads, it's important to narrow down the list of keywords that will trigger your ads so that you're only displaying ads to qualified prospects. As one of the oldest forms of paid digital marketing, display ads face an unclear future with the growing popularity of ad-blocking integrations and software. Furthermore, as this technology becomes more prevalent, I expect to see the effectiveness of this channel drop for small to midsize SaaS companies.
3. Retargeting
Facebook and Google both have retargeting technology that allow you to show ads to prospects after they visit your site. You can set up retargeting on these networks by placing a tracking pixel on your site. One of the most effective ways to use retargeting is by creating ads that align with your prospects Buyer's Journey. Just like you create call-to-action (CTA) buttons for your website, create high-quality ads that encourage users to come back to your site to download your latest offer. As a marketer, be cautious that you are not overwhelming your website visitors with remarketing by capping the frequency on the amount of times you are retargeting ads to avoid annoying your audience.
4. Social Ads
Social media ads were a gold rush for marketers in 2015 ... just look back at Facebook's stock price. Larry Kim from WordStream shared some secret sauce tips at SearchLove Conference in Boston on driving conversions from Facebook, Twitter, and LinkedIn. One of the biggest takeaways he shared in using social ads is that you don't need a massive social ad budget to drive traffic and leads. Even $20 to $50 per week can make a difference. It does, however, take an understanding of the nuances between ad platforms to use them effectively; Facebook, LinkedIn, and Twitter each have precise targeting tools that allow you to only show ads to your relevant target audience.
5. Paid Content Discovery
If you look at the bottom and sidebar of a website and see a "related articles" widget with links to other sites, you're staring right at paid content discovery. Paid content discovery allows you to promote your blog articles within these types of widgets on other sites. Taboola and Outbrain are some of the big players in this space, and in most cases, you pay on a cost-per-click basis.
Moz did a break down on the different features of their technology and some experiments they ran, and one secret sauce tip is to make sure you're only promoting your highest-converting blog/educational content. Run an attribution report in HubSpot or a similar conversion report in Google Analytics to identify these URLs.
6. Video Promotion
Online video ads are one of the most understood advertising mediums for marketers new to paid promotion. For starters, YouTube is the most straight-forward video ad platform. You have the option of overlaying ads on top of videos, boosting your own video rankings with Google Ads for video, or running your video ads prior to the actual YouTube video.
If you don't already have video that is going to keep visitors watching your YouTube video, consider boosting your video post using Google Ads for video. This will help you increase video views from users searching for a specific type of video and the platform uses a similar set up as building out a text-based Google Ads.
What paid marketing channels have you found to be the most effective for your SaaS business? Let us know @smartbugmedia on Twitter and Instagram.
This post was originally published in October 2015 and has been updated since.

About the author
Paul Schmidt is a director of client services at SmartBug Media. He works with clients on SEO, analytics, lead generation, sales enablement, customer success and inbound marketing strategy. He previously worked at HubSpot, helping develop inbound strategies for over 200 clients. His past clients include: Travelers Insurance, Unilever, and the SABIAN Cymbal Company. Paul studied percussion in Las Vegas and got his MBA in marketing in Boston Read more articles by Paul Schmidt.
Subscribe to get our new blogs delivered right to your inbox
Other insights you might like