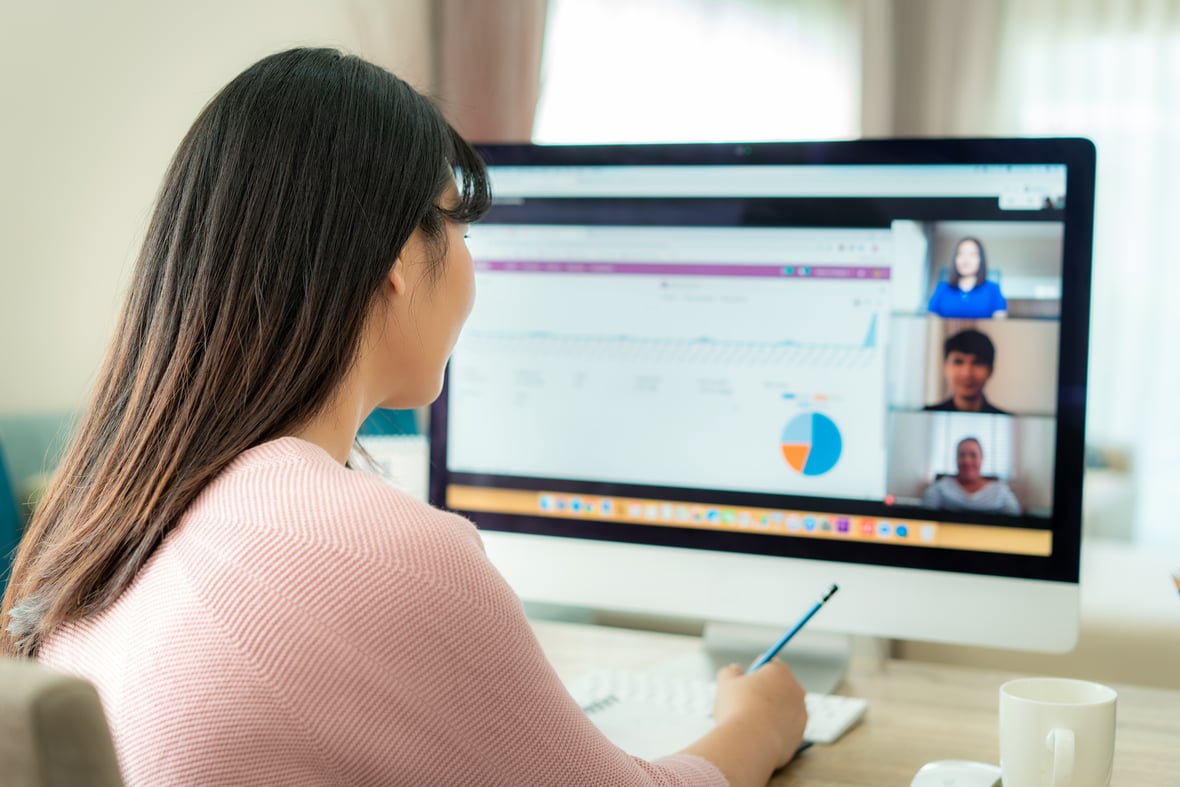 5 SaaS Marketing Strategies to Implement in the Face of COVID-19
April 22, 2020
---
The COVID-19 crisis is shaking the ground under all of us. But for SaaS marketing strategists, it may seem like it's hitting especially hard. SaaS companies rely on a steady stream of subscriptions and ongoing growth. And it's tough to find any kind of consistency with a pandemic clouding plans and a recession looming.
However, I've seen some rock-solid SaaS marketing strategies rising out of the chaos—and they could be enough to bring your company through these unprecedented times stronger than ever. Here are the five top marketing strategies to implement during, and in the aftermath of, this COVID-19 madness.

1. SaaS Marketing Strategies Depend on Content Creation
COVID-19 is forcing hundreds of thousands of individuals out of their jobs. People are tightening their budgets, planning new paths forward, and looking for answers. More than ever, people crave content that will add value to their lives.
That's why the top marketing strategies to implement during COVID-19 hinge on content creation.
Start by building your content strategy foundation through blogging and crafting premium content like e-books or infographics. These pieces will set your brand apart as expert, helpful, and generous. In addition to positioning you as a hero for customers looking for quality info, this strategy drives traffic and sparks referrals.
2. Be There for Existing Customers
SasS companies are especially vulnerable during economic dry spells. Most rely on subscriptions that can take years to turn into profit. Chances are, some of your clients are seeing the walls crumble around them. That's why now is the time for SaaS marketers to hyper-focus on that second "S": service.
How? By creating marketing content that caters directly to your customers' needs. Give them resources that resolve their concerns. Answer their questions and put them at ease.
Serving up an extra dose of service doesn't just keep customers onboard; it also turns them into billboards for your company. When their friends and acquaintances start looking for a reliable SaaS company, satisfied customers will advocate for your product.


3. Boost Your Marketing ROI with Cheap Paid Ads
It might seem counterintuitive to pay for ads while businesses are shutting down around you. After all, aren't we supposed to be cutting back? That's the very reason why now is the time for SaaS marketers to implement an inexpensive paid media campaign.
According to Statista, the average Facebook advertising cost per click (CPC) dropped from 11 cents in January to nine cents in March—and it's not because Facebook decided to have an impromptu sale. PPC companies generally use a bidding system to determine prices. With fewer small businesses buying ads, those spots are rolling into the bargain bin.
At the same time, people are spending more time online. For SaaS marketers, the perfect storm is forming. You can meet more customers in online spaces where they're spending all their time, and do so at a lower price. Pair paid ads with a valuable content strategy, and you could see more ROI than ever before.


4. Educate and Engage with New Leads
COVID-19 is leading to social distancing measures, and millions are left barricaded in their homes. But people aren't just sitting at home and twiddling their thumbs. They're making plans, leveling up skills, and flocking to online education.
Why not create your own educational content?
For a SaaS marketer, now is the perfect time to set your brand apart as a thought leader. SaaS companies are especially advantaged because many of the tech-focused subjects that ambitious, homebound people are looking into line up with the technical products you sell.
Give the people what they want.
Create webinars, podcasts, how-to blog articles, and any content that potential customers could use. This will help you explain your product, position yourself as a thought leader, and bring more traffic to your site—all while helping your customers get smarter.


5. Use SEO to Reach Untapped Markets
As COVID-19 spreads across the globe, each region is handling it differently. That means some places will recover faster than others. For SaaS marketers, that could be the excuse you need to set up an SEO strategy that connects with a whole new audience.
Take some time to re-evaluate your SEO strategy. You may need to start using different keywords and phrases in order to enter a whole new market. You may need to ramp up local SEO in order to serve a familiar area. Either way, a long-term SEO strategy is more important than ever.


Come out of the COVID-19 Crisis Ahead
COVID-19 has been devastating, and it has already landed some heavy blows that will leave marks for a long time. If you adjust well to these strange times, you'll come out ahead on the other side. By rolling with the punches now, you can implement a coronavirus-focused SaaS marketing strategy that strikes back.

About the author
McCoy Worthington is a Copywriter for SmartBug Media. He graduated from Midland University with a B.A. in Journalism and has been writing professionally for more than a decade. As a Copywriter, he creates inbound marketing content for SmartBug's clients. Read more articles by McCoy Worthington.
Subscribe to get our new blogs delivered right to your inbox
Other insights you might like