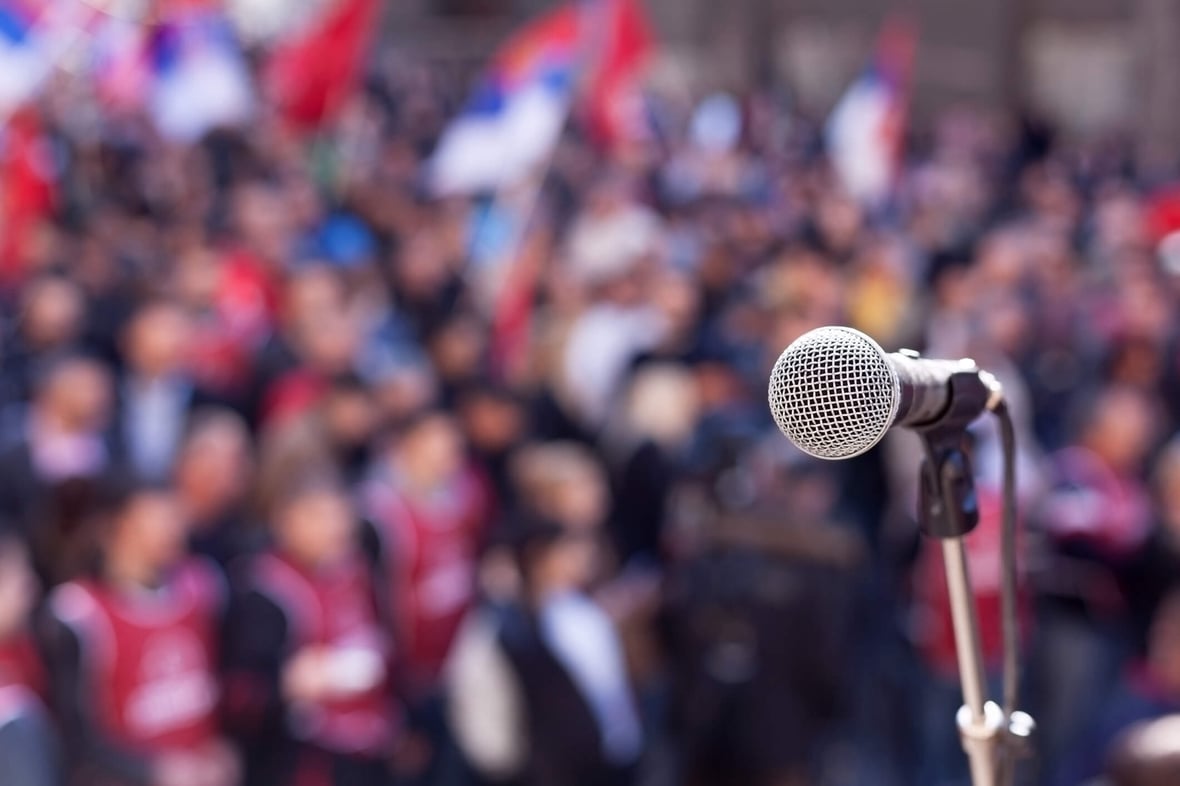 How to Optimize Your LinkedIn Profile and Increase Your Influence
January 30, 2019
---
A few years ago, LinkedIn was a place to feature your resume and perhaps land a job offer. Those days are over. LinkedIn has now evolved into a content marketing platform with nearly 600 million members and over $1 billion in quarterly revenue.
As the reigning king of professional social media, LinkedIn is the premier platform for entrepreneurs, executives, and working professionals looking to build their network and increase their influence.
If you don't care about your career or personal success, then stop reading. But if you want to become known as a leader in your industry, respected by your peers and surrounded by new opportunities, then this is the blog for you.
(And if your company needs help, we have some great advice on optimizing LinkedIn for business as well.)


Optimize Your LinkedIn Profile
Before you focus on building your network and increasing your influence, the most important place to start is your own profile. This will act as your personal landing page—where visitors will decide if they should convert into a contact or connection.
Here are the 10 absolute must-haves for your profile and how to utilize them correctly:
Profile Headline: Simply put, this is who you are and what you do. Your headline displays in search results next to your thumbnail image, which means it determines whether or not someone clicks on your profile. More than just your job title, write a one-liner that shows how you add value or what makes you stand out. My profile headline says, "Marketing Consultant at SmartBug Media | #1 Rated HubSpot Partner".
Professional Headshot: This seems like a given, but let's be honest—how many bad headshots are still out there on LinkedIn? Your company may cover the cost of getting a new headshot taken, but if not paying a professional photographer $150 is a career investment worth making. Pro tip: If your whole company needs new LinkedIn headshots, make sure everyone uses the same background color so your employees are easily recognizable on social media.
Branded Background Image: A small amount of graphic design goes a long way here. Avoid using cheesy stock images with dramatic sunlight (unless that matches your brand guidelines), and instead create an image that features your company's personality and logo. In my opinion, a custom background image is the most underrated and underused way to take your profile to the next level. (The design size should be 1400 x 425 pixels.)

Summary: Your LinkedIn summary is the first section visitors will read once they land on your profile, determining whether they keep scrolling or bounce. This is your elevator pitch. Write three to five sentences that make you sound more interesting than the Dos Equis man, then include a call to action with your email address. Keep it short and sweet.
Job Experience with Descriptions: Most people have their previous job experience listed on LinkedIn; however, most people don't have proper descriptions. Remember, this is not your resume—don't list bullet points. Write two to three sentences about each of your previous positions focusing on what you achieved during your time at that company, not just what kept you busy.
Education: In this section, list any undergrad or graduate education you have, including what you studied and when you finished. You may also want to include your GPA, relevant coursework, and any clubs or societies that you were involved in. This not only shows your qualifications, but gives people a way to feel connected to you by recognizing similar interests.
Skills and Endorsements: If you have five or more skills listed on your profile, you're 33 times more likely to be messaged and will receive 17 times more profile views. LinkedIn only displays three of your skills initially, so prioritize the ones that you want to be known for the most. The top three skills on my profile are Team Leadership, Business Development, and Social Media.
Recommendations: A recommendation must be written by a first-degree connection, typically a previous coworker, and is a statement of public praise. This is an awesome way to build credibility with future employers and show that you didn't burn any bridges on your way out. Shoot for getting one to three recommendations, especially from previous managers or executives.
Awards and Accomplishments: Similar to the descriptions of your job experience, the goal of this section is to show that you didn't just show up to work and clock in, but that you also accomplished goals and were awarded for stellar work—there's a huge difference. Do everything you can to get this point across.
Interests: The interests section adds personality by showing people what you care about and what you're paying attention to. Which thought leaders are you following? Which companies and groups do you have your eye on? (My personal favorite group is my alma-mater, the Clemson University Alumni Association).
This may take several hours, but once you've completed each and every one of these 10 items, your profile status will be upgraded to "All Star" on LinkedIn. Now you're ready to get your game on.
Build Your Network
Once you've finished optimizing your LinkedIn profile, the next step is to begin building your network. With two new members joining LinkedIn every second (that's over 100 people since you started reading this post), there's no shortage of opportunities.
Make Connections: Think about your job experiences and add each coworker and client you've ever had. By starting with people you already know, you should be able to reach the LinkedIn benchmark of 500+ connections more easily than you think.
Be Active in Groups: According to HubSpot, your profile is five times more likely to be viewed if you join and are active in groups. Like posts, make comments, and share articles in groups. This is the best way to start organically making connections with people you don't know yet who are interested in similar topics.
Use Career Advice: Eighty percent of LinkedIn members have said that they want to have a mentor or be one to others. That's why LinkedIn recently launched a feature called Career Advice, which helps you find a match and make that happen. Hone your skills as a leader and give back to a younger professional.
Once you've done these three things, the power of social media begins to go to work. You never know who you might meet and where your connections could take you. Let your network continue to build over time, and who knows, maybe one day you'll reach the maximum number of 30,000 connections.


Publish Content
In the age of content marketing, publishing content has become a proven way to generate leads. That's old news. But here's the eye-opening statistic: Out of the nearly 600 million LinkedIn members, only 1 million users have published an article on LinkedIn. On top of that, LinkedIn makes up more than 50 percent of all social media traffic driven to B2B websites. Those numbers should make you want to immediately stop what you're doing and publish an article on LinkedIn.
With an optimized profile and expanding network, here's how you can start tapping into some of that content potential:
Share Articles: To save time, test your LinkedIn audience by sharing articles (instead of writing them) to see what kind of content your audience is most interested in. You may be surprised by which posts go viral and which get crickets. Pro tip: When you write captions, use catchy language and one sentence per paragraph. This will entice people to click on "See More" and read your full caption.
Publish Content: If you're one of the 99.8 percent of LinkedIn members who have never published an article, here's how it's done. Don't worry too much about what to write about—if you want to start establishing yourself as a thought leader, you don't have to know more than everyone, you just have to know more than the average person. Write about what you know best, then link to your website at the bottom of your LinkedIn article to drive social traffic.
Engage with Your Audience: One of the biggest appeals of social media is being able to connect with authors, leaders, and even celebrities (like seeing what Steph Curry cooked for dinner last night). As you grow your expertise on LinkedIn, be sure to respond to any comments and acknowledge your fanbase. Be professional, but don't forget to be personal as well.
Final Thoughts
The exponential growth of members on LinkedIn and the huge number of those who aren't publishing articles is an opportunity that any professional can take advantage of. Get your profile looking right, make connections, and then spend a few minutes a day investing in your network. Your future self will be glad you did.

If you're looking to take a deeper dive into the world of social media, check out our guide, Social Media Feeds, Growth, and Reporting.

About the author
Benji Bateman was formerly a Marketing Consultant based out of Knoxville, TN. With three years of HubSpot experience, he's helped 15+ clients grow their digital presence, improve their visitor-to-lead conversion rates, and drive more sales for their organizations. When he's away from his desk, he's likely watching a Clemson football game, listening to live music, or traveling like a local. Read more articles by Benji Bateman.
Subscribe to get our new blogs delivered right to your inbox
Other insights you might like