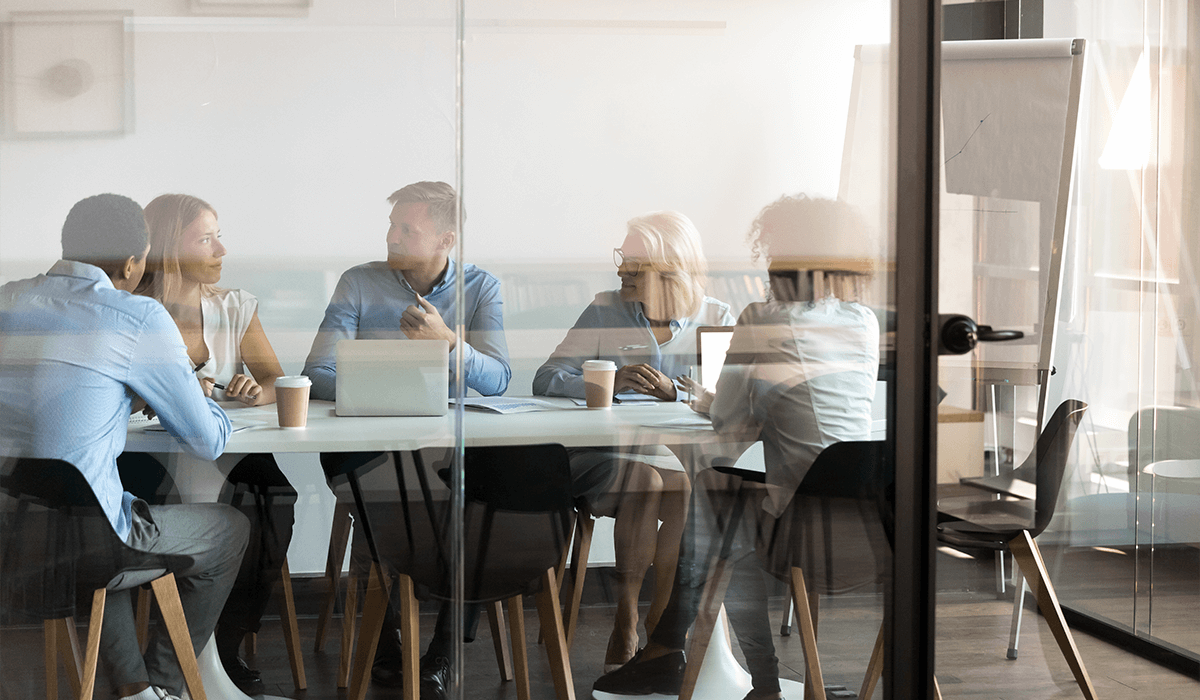 4 Benefits of Hiring a Marketing Agency vs. Hiring an In-House Team
August 17, 2021
---
If you build it, they will come. This philosophy worked for Kevin Costner in Field of Dreams, but it couldn't be further from the truth in business.
Unfortunately, it's just not that easy.First, people need to know you exist, and then you need to convince them to do business with you. This is why marketing strategy is so important. You could offer the best product or service in the world, but without marketing, your sales could sit at zero. Those who run a business typically understand the importance of marketing, but the question of hiring a marketing agency versus hiring an in-house team lingers.
You want to maximize your marketing budget and marketing efforts, and—although there are pros and cons to each—hiring a marketing agency is the most cost-effective option. With an agency, you get more bang for your buck!
When building an in-house marketing team, sometimes team members are spread too thin, because they will often do many jobs instead of focusing on a specific task. Furthermore, if you are building this team with existing employees who don't have the skill set or experience needed, you won't achieve the results you're after.
A marketing agency brings so much to the table! This is why the majority of large corporations with massive budgets continue to use agencies instead of (or alongside) their own marketing department. Here are just a few of the benefits of hiring an agency.
1. Unbiased Options and a Fresh Perspective
An in-house team will work on your brand 100 percent of the time. The routine and repetitive nature that comes with working on the same tasks day in and day out can send your people into a creative rut. Alternatively, agency members work on unique projects and different brands daily, keeping their creativity levels high.
When working with an agency, you benefit from each member's fresh perspectives, new ideas, and creative skill sets. Just like your customers and clients, they are an outsider looking in. Agencies can objectively look at your company, products, and services in order to create messaging and visuals that represent your brand while simultaneously attracting others. This keeps people interested and engaged.


2. Greater Skill Set Diversity
Marketing agency employees have a vast and diverse collection of experience, skills, talents, and passions. They work with a variety of different clients and can accommodate all of your marketing needs—including digital marketing, social media, pay-per-click advertising, print ads, and so on.
Unfortunately, this level of skill set diversity and expertise is rare when building an in-house team. Instead, you may find yourself hiring individuals who can "do a little of everything." But a master of all is a master of none. The skill set diversity achieved with an agency results in better collaboration and innovation, helping you create and execute a marketing plan that converts.


3. Access to New Technology and Strategies
A marketing agency has the latest and greatest marketing tools that benefit your organization. As subject matter experts and dedicated professionals, agency team members are on top of the latest trends, techniques, and tools. So when you use their services, you also get access to new technology and strategies. This will give your organization a competitive edge and ensure your business isn't left behind.


4. Scalability
As a business owner, you want to grow your business. With an in-house team, this is more challenging and expensive. Your employees only have so much time and can only manage a specified amount of work. To do more, you will have to hire more people, which comes with a long list of additional expenses.
When you hire a marketing agency, growing your business is easier. You have access to as many or as few marketing professionals as you need to help you grow your organization. Furthermore, when you hire an agency for a specific project, you have a pre-set price and won't have unexpected costs of new software or technology.
When it comes to the debate of hiring a marketing agency versus hiring an in-house team, there's a clear winner. Hire a marketing agency to support your organization, and you'll take your business farther, faster by getting more done at less of cost.
Thinking about hiring a marketing agency to help your organization level up? Reach out to the SmartBug® team to get a digital marketing conversation going today.
About the author
Courtney Fraas is a SmartBug Media Inbound Marketing Strategist based in Savannah, GA. With eight years of marketing experience, Courtney's specializes in copywriting, visual design and project management. When she isn't crafting customer-focused messaging, Courtney is busy traveling near and far, playing with her pup and becoming an expert Airbnb host. Read more articles by Courtney Fraas.
Subscribe to get our new blogs delivered right to your inbox
Other insights you might like