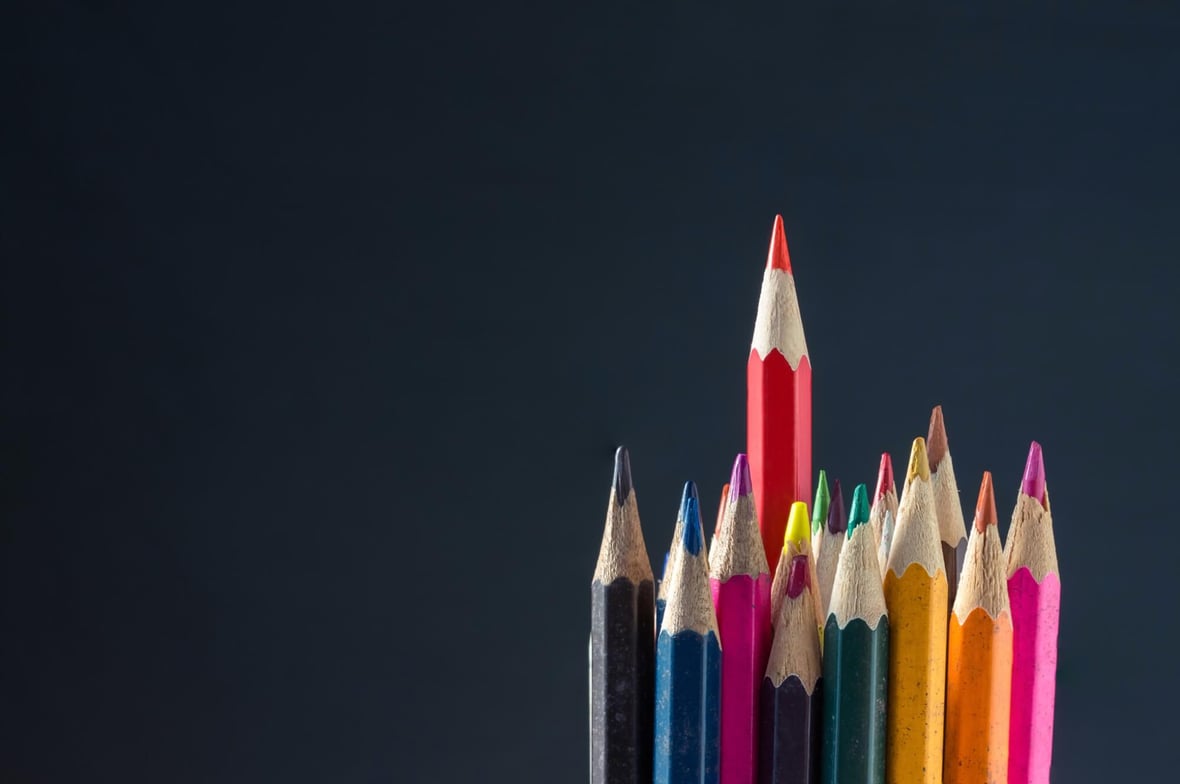 Logo Design: Use a DIY Website or Hire a Graphic Designer?
September 24, 2018
---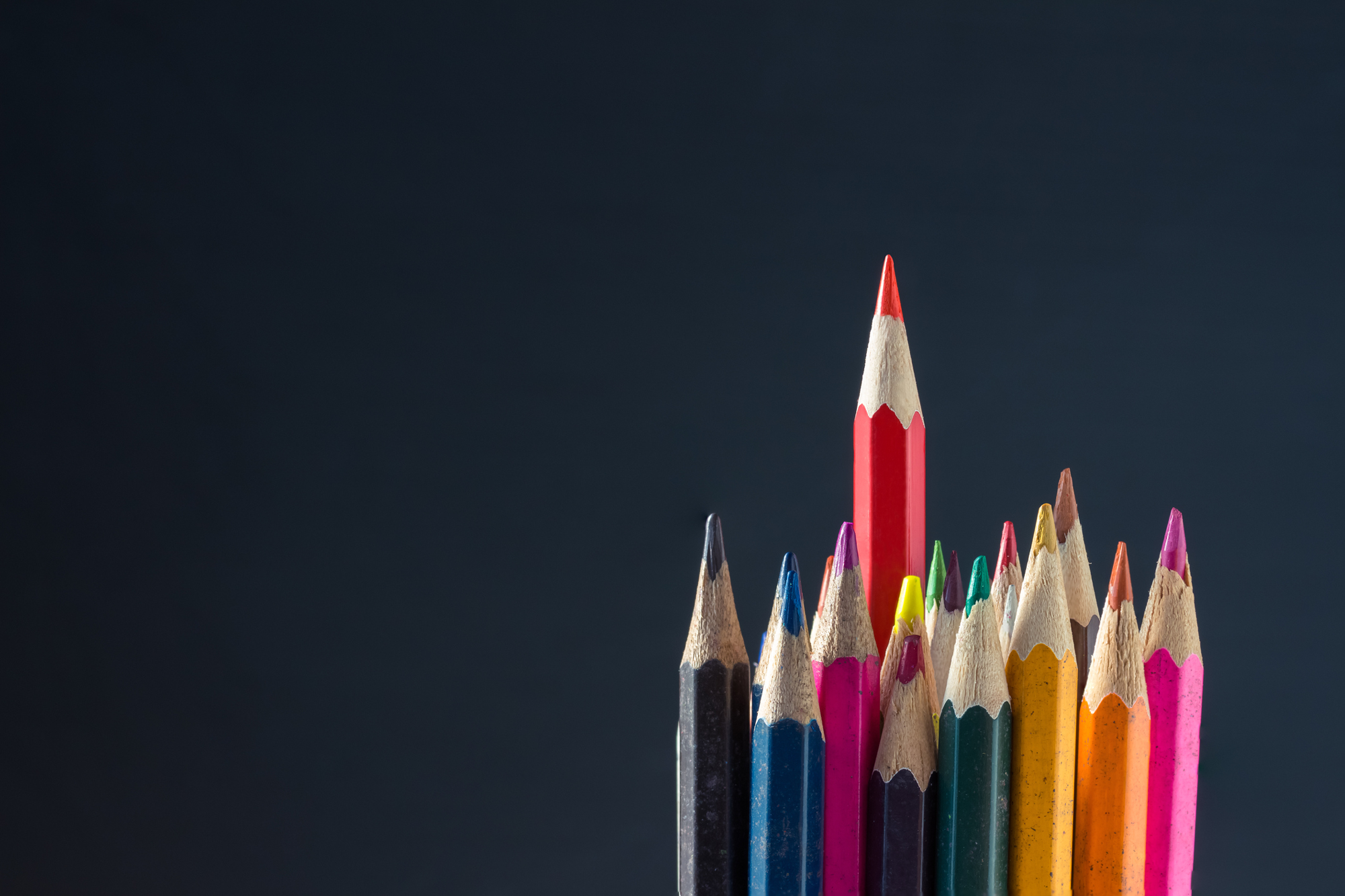 A logo is one of the most important pieces of an organization's brand. Usually a combination of text and imagery, it makes your brand easily recognizable. For instance, when you're driving down the road and see golden arches, you know it's McDonald's. When you hear "Nike," you imagine the swoosh. When a luxurious car is parked next to you, the three-pointed silver star helps you recognize it as a Mercedes-Benz.
Logos are everywhere. Oftentimes, they are one of the first thoughts that come to mind when hearing a brand name, which is why it's so important for your logo to embody who you are as a company. Where do you start when a logo project is on the horizon? First, make sure you're aware of what the project entails. Ask yourself questions such as:
What is my budget?

What should the logo convey to our buyer persona?
How will the new logo align with the current brand?
Is there a deadline that I need to have this new logo by?
Will there be additional design projects that come after the logo is ready?
With these questions in mind, determine if this is a project you want to take on yourself—or if you'd rather leave it in the hands of a professional. Let's start with do-it-yourself options.


DIY Websites
At one time, you had to contact a designer if you needed help with a project. Today, there are hundreds of do-it-yourself design tools available at your fingertips. You can simply type "create a logo" into Google and watch the results populate before your eyes. There are plenty of benefits that come with the DIY option, but there are also some drawbacks:
Benefits
More affordable.

Creating a logo through a do-it-yourself website will likely be less expensive than hiring a graphic designer for the job. Some websites charge a small fee for plans, customization, or access to premium graphics. Others allow you to utilize their design assets and create a logo for

free

. You can't get much cheaper than that.

100% customizable. Whether you're paying a small fee or utilizing a free DIY website, customization options are limitless compared to hiring a graphic designer, who will likely offer only one or two rounds of revisions. In most cases, the designer will customize it beyond that if you're still not happy with the design, but you'll end up paying more than what was quoted up front. When you're designing the logo yourself, you can revise it as many times as needed. Not sure if that shade of blue pops enough? Try a new one, or five new ones—you can! Besides, color matters.
Faster turnaround. If you're working with a tight deadline, you may not have time to hire a graphic designer for the job. When doing it yourself, you can design at your own pace and in your own time. Many DIY websites offer instantaneous results.
Drawbacks
Problem solving. A common theme people tend to forget during a do-it-yourself project is you're doing it yourself. Sure, there might be a few people you can bounce ideas off of, but in the long run, you're on your own. If the website you're using doesn't offer specific elements you want in your design, you need to find a solution elsewhere. This might mean utilizing different tools and adding elements together to get the end result.
Idea generation. Playing off of the drawback we just discussed, it can also be troublesome to come up with different ideas when working solo. You might find yourself coming up with similar logo designs after trying to create multiple variations.
Expertise. You're well aware that you're not a graphic designer; if you were, we wouldn't be having this conversation. Outsourcing the job means you're hiring a professional. When hiring a professional, you get both skill and expertise. When you do it yourself, you lack some of that skill and expertise. It's just a matter of determining how much of it you really need.
If you find that the benefits outweigh the drawbacks, start researching DIY websites that might be a good fit for your logo needs. A few of my personal favorites include Canva, Wix's logo maker, and Tailor Brands.
Canva is a DIY design site that lets you easily create custom graphics simply by dragging and dropping. Start by choosing the "logo" design, an available option under "Marketing Materials." Browse through a variety of both free and premium designs, and start customizing by adding in text, imagery, backgrounds, or elements such as lines or icons. You can resize the logo based on your company's needs and download it right to your computer, for free!
The Wix Logo Maker starts by asking you a few questions related to your organization. It then puts together a professional logo based on your answers and style preferences. If you don't love the design they create, don't worry! You can customize it from the top down. Once you have the perfect design, SVG vector files allow you to print a high resolution logo in an array of sizes. Wix offers both a free and a premium version.
With a similar process to the Wix Logo Maker, Tailor Brands uses an AI-powered platform to create a custom logo instantaneously. After entering the name and a short description of your company and selecting style preferences, you're presented with different variances of a logo they create just for you. The catch? You can't customize your logo until after you've purchased it. The good news is, the plans are affordable, and you have usage rights to your logo even after the plan ends.
These are only a few of the many options available when it comes to DIY logo design. Now, let's walk through the alternative option: hiring a graphic designer. What are the benefits and drawbacks of this route? Where does the process begin?


Hiring a Graphic Designer
If you find that a logo design project is more than you'd like to take on at any given time, consider hiring a graphic designer to get the job done. This option might also be a better fit if additional design projects are forecasted in the foreseeable future. Hiring a professional will ensure design consistency across projects. Many graphic designers are freelancers available for hire. Here are the benefits and drawbacks to taking this route:
Benefits
Expertise. By outsourcing your logo design project, you're putting it in the hands of a professional who is acutely aware of the current trends, as well as the effects of color choice and font styles. Graphic designers have the background, the knowledge, and the skill to know how to design a variety of graphics. Designers usually carry a specialty, and logo design might just be one of them.
Variety of options. In many cases, graphic designers give you a variety of options to choose from. This will be stated in your contract, but make sure it's a question you ask prior to signing on the dotted line. Requesting 10 different samples is a bit unreasonable, but three variations isn't too much to ask of your designer—your logo is going to be a symbol of your organization, so make sure it's what you envisioned.
High quality results. When outsourcing a logo design project, you can rest assured you'll get high quality results. No need to worry about blurry images, pixelated graphics, or text that's too small to read. A professional designer will follow best practices, making sure your logo checks all the boxes before handing over the final artwork.
Drawbacks
More expensive. Just like any other service, you pay for design work. Whether you're quoted a flat fee or billed hourly, you should expect to pay a decent amount for your logo. Rates can vary dramatically depending on the designer's experience, estimated time to complete the project, rounds of revisions, and beyond. One designer might charge $75 per hour for a logo, while another charges $150 per hour. If you're looking to outsource the logo project, make sure you have the budget to make it work.
Customization options. If you decide to hire a graphic designer for your logo project, make sure you research their portfolio. Take a look at pieces they've designed in the past, paying special attention to logo work. By doing so, you'll be able to match styles and choose a designer that's a perfect fit for your project. If you choose a designer without doing any research, understand that customization options may be more limited. The professional you hire can likely make the changes you request, but each round of revisions will not only extend your time frame, it will cost more, too. To avoid delays and extraneous rounds of changes, make sure you research first, and give the designer clear direction from the beginning.
Convenience. It's obvious that outsourcing a design project isn't as convenient as working on the project from your own computer—there is far more communication and coordination involved. If you hire a local designer, you may meet in person to discuss the project. If you find a designer located elsewhere, expect to hop on numerous calls and email chains to answer questions and provide feedback.
If the latter of your two options sounds more appealing, let the research begin! There are many websites that house freelance graphic design information. These websites allow you to search for a designer based on specialty, providing reviews and examples of their work.
You can head over to 99designs to browse designers with experience in a wide assortment of industries. Select "logo & identity" as the category, and a preferred designer level. Just be aware that top-level designers will charge a higher hourly rate. Another great resource to use is Upwork. The best part about this site: they do the heavy lifting for you. Simply post the job you're looking to get done, and they'll match you with best-fit designers. You can browse individual profiles, read reviews, and speak with designers before hiring your favorite. Not sold on search functionality finding you the perfect designer? Hire an agency to take on the project. Here at SmartBug, creative and branding is only one of the many services we offer.


Wrapping Up
No matter which option you choose, make sure you have a goal in mind. If you have a large budget and a flexible deadline, hiring a graphic designer might be the way to go. If you're unsure as to what you're looking to achieve with a new logo, brainstorming ideas through a DIY website can save you time and money. In the end, your logo is one of the most important pieces of your brand. Make sure it's clear, make sure it's recognizable, and most importantly, make sure it reflects your brand.

About the author
Aubreigh Blair is a Sr. Director of Revenue Operations and Planning for SmartBug. After being introduced to HubSpot in 2014, she began implementing the inbound methodology for both B2B and B2C clients. Aubreigh has experience in a variety of industries including SaaS, financial services, manufacturing, automotive, healthcare, and senior living. Today, she strategizes and implements operational efficiencies to align internal teams, with the ultimate goal of driving revenue growth. Read more articles by Aubreigh Blair.
Subscribe to get our new blogs delivered right to your inbox
Other insights you might like